Carte Noire has relaunched its Classique range of coffees.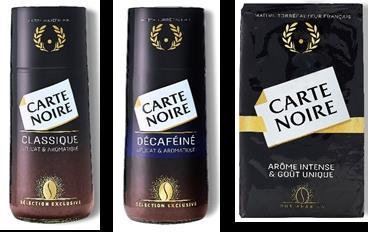 Available in both Instant and Roast & Ground, Carte Noire Classique aims to provides a touch of French culture, transporting drinkers to the cafés of Paris with its pure Arabica blends.
Carte Noire Classique Roast & Ground is described as a balance of rich and smooth. Made from 100% pure Arabica with a medium roast, it has a rich and velvety flavour with undertones of caramels and is ideal for cafetières of filter coffee machines.
Carte Noire Classique Instant is a blend of Arabica and Robusta, with a rich aroma for those who want high quality coffee but are short on time. The range also includes a decaf variant to provide the taste of Carte Noire without the caffeine.
The Carte Noire range includes:
Carte Noire Instant 100g rrp: £3.99
Carte Noire Instant Instant 200g rrp: £6.99
Carte Noire Decafeine Instant 100g rrp: £3.99
Carte Noire Classique Roast & Ground 250g rrp: £3.49