Independent retailer Dean Holborn says the lockdown and warm weather combination is resulting in fruitful sales at his two Holborn's branded stores in Surrey.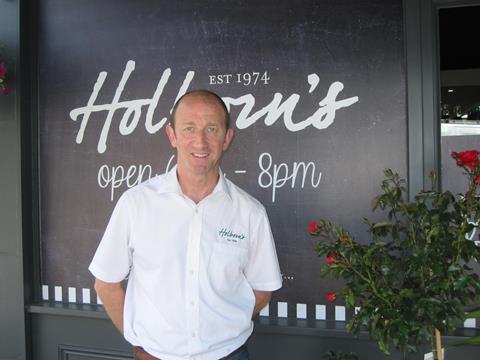 "The past couple of months have been crazy-busy, with a slight slowdown at the very start of May when the weather suddenly turned wetter, followed by cooler temperatures – a shift which meant that people really did stay at home, hardly going out at all. The return of the sunshine this week has seen customers venturing back out to their local shops and trade has picked right back up again.
"Demand for loose fresh fruit and vegetables has also gone through the roof, in fact we are currently up 57% year on year for fresh fruit and vegetables. A good proportion of our fruit and vegetable range is locally grown and of premium quality and that certainly seems to appeal at the moment.
"People buying better is another clear trend that we are also noticing. Demand for more indulgent treat products is definitely on the up, as evidenced by growing sales of premium ice creams but also wines. Our wine sales are flying as people keep to their gardens rather than pubs for a drink, especially on sunny evenings.
"Demand for home-baking essentials such as flour remains incredibly high, so high in fact that we have started to buy in bulk bags to help us keep up with it. We've been buying large 10kg bags from Country Choice and bagging it up into smaller units for sale which are proving very popular. One big bulk bag makes around 30 smaller bags and we're selling them, like, well, hot cakes!"