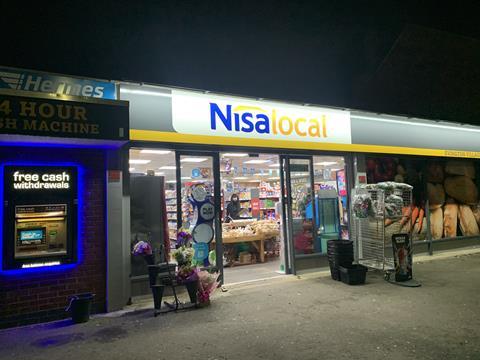 When Richard Kent and his wife Lynn took over Nisa Evington in Leicester in January 2018 as a renovation project, little did they realise it would involve a fight for his life and a six-month business plan delay.
The duo took over the store in January 2018, with plans to overhaul the business as he felt it had been underperforming. However a serious illness delayed those plans, leaving Richard in a critical condition and Lynn having to take over.
"It was something we planned to do when we first took over the site in January 2018," explains Richard. "Unfortunately eight weeks into taking it on, I caught sepsis and was very poorly. I had to hand over the keys to my wife who was working part-time and luckily I lived to tell the tale. I've had to have a lot of time off to recover, the sepsis took away a third of my right leg.
Nisa support
Richard was full of praise for the support that Nisa provided once they became aware of the severity of the situation. "When this happened, my wife called the area manager for NIsa and explained that I might not make it and that she needed help. She had never done an order or delivery so she needed support. Six AM the next morning, the area manager was at the store and helped us manage."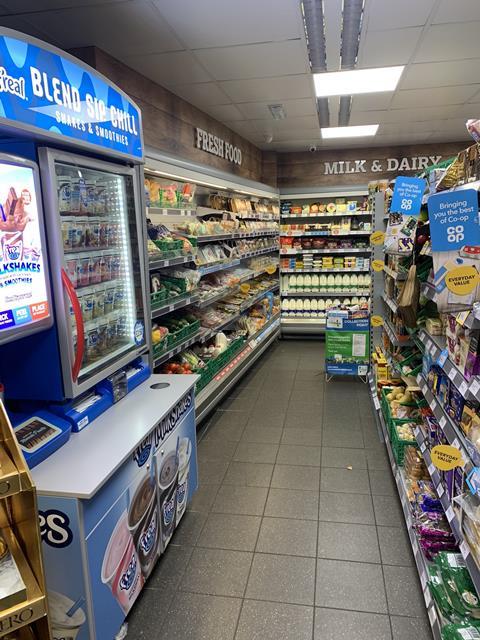 As well as Richard not being able to work, the financial implications of the setback also soon became apparent although they are proud of the changes they've made.
"We had to hire more people which increased our wage bill and slowed down some of the progress. We've got seven employees as well as my wife and I. We also hired a manager to help us. She was actually a beautician by trade and we saw the potential in her and promoted her and it's been the right move for both of us."
Once they were able to get going, Richard and Lynn put their extensive plan into action from store building to range. "We started doing the structural work when we could while staying open.
"We spent £50,000 plus easy on building work - we managed to keep the old chillers, they're about 10 years old but the people that put them in bought a good brand and took care of them which reduced costs. Every lightbulb in the shop is now LED so that's a long-term saving. We're looking at getting chiller doors in so that will save us as well because our electric bill is about £1,400 a month so there are savings to be made. But we've had a lot of help from Nisa on this.
"We also installed new tills and made the storeroom bigger to make it more manageable and take advantage of bulk buy deals from Nisa that can be passed onto the customer."
Own label
Richard wanted to change up the lines on offer in the store. "We've got 560-plus Co-op lines, we're very big on that with Nisa calls a 'credible range'. That's worked very well for us, it's a great margin. It's a great own brand that's cheaper for me to buy in and is cheaper for the customer to buy plus more margin for us.
"Own label sells particularly well now. Years ago it had a bit of a stigma to it, and was described as 'no frills, no flavour' but peoples' perception of it has changed and I've taken advantage of it here.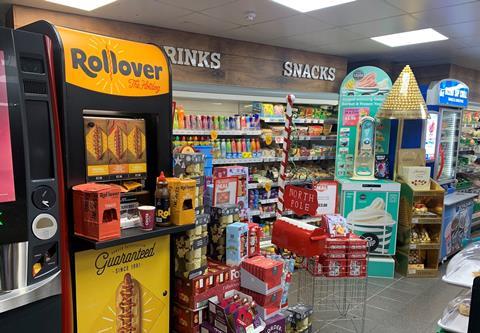 "We've pushed many boundaries, especially for a store this size. We've got a fantastic food to go offer, we've got Costa Coffee that took us two years to convince them to come to us, Tango Ice Blast, F'real so our offer is quite strong. I'd wanted to be sure we had the best offer this side of Leicester. Our customer feedback has been fantastic with many saying 'it's just what the area needed'. A lot of customers have been very supportive."
The husband and wife team also revamped their chilled offering and introduced more deals. "We're very big on fresh. We buy all our meat from a local butcher, we also buy from two very local bakers and fresh cakes from another local business. We're also going full-on with promotions, we're getting some good feedback on the deals we offer like the £5 frozen meal deal.
But how have sales performed?
"Sales have been astronomical. When we first took over the shop, it was only doing £3,500 a week, we're now doing £19,000-plus. During the Covid-19, it was £32,000/£33,000 a week and we've managed to keep a fair bit of the customer base.
"Turnover-wise I think we'll hit £23,000/£24,000 in six months, which is a massive achievement from when we first started. I knew the shop had potential unfortunately the previous owner had left it to family to run and it dwindled. It's not been easy to get it back but it took a while for our name to get round and build a reputation."
With Richard recovered and the business plan back on track, what's next for the husband and wife team?
"There's a possibility we could buy the premises so we could extend the store and stock room."