London-based Nisa Virginia Quay has invested in smart technology to tackle shoplifting. "We were facing serious shoplifting issues," says executive manager Sivakumar Pandian, aka Siva. "We started doing complete store stock takes and we realised how much was going missing. It averaged £300-£500 a week. 160 bottles (15 cases) of wine went missing in one month!"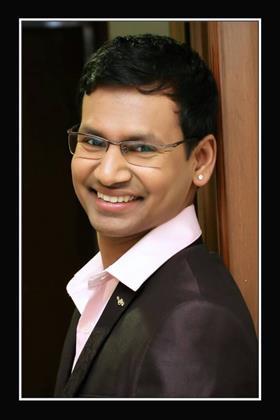 He hired security staff to guard the store, but it was still being targeted by shoplifters on a regular basis and the police were too busy to help.
So Siva decided to take a more proactive approach. "We started looking for better solution and we found Artificial Intelligence (AI) software from Veesion which, once connected to existing cameras through the internet, monitors all the cameras for shoplifters."
Unlike security staff, who are able to monitor only a few areas at a time, the software is able to monitor all cameras simultaneously.
The clever tech detects any kind of suspicious movements and it learns on the job "like a baby", so Siva can teach it the difference between a customer putting their mobile phone in their pocket, versus a stolen item.
The system is able to spot shoplifters:
1) Shoving products inside their jacket or trousers
2) Concealing products inside buggies
3) Taking too many products from the shelves (to resell the goods)
4) Opening a packet and consuming the product in-store
5) Placing products in a bag or backpack instead of their shopping basket or trolley
The tech communicates to retailers via an app called Telegram. When the AI detects any suspicious gesture, it sends a short video clipping of the shoplifter to staff tablets at the frontdesk on the shopfloor. "It's just a few seconds like a gif, so it doesn't take up too much space," explains Siva, adding that a lengthier MP4 video can be downloaded from the cloud if needed.
"Staff wait for the shoplifter to come to the till (to ensure they are planning to steal, rather than pay for product). Then they approach them and ask for the product to be returned.
"Then, we ban them and add their pictures to our facial recognition camera to blacklist them in order to prevent them from coming to our stores in future."
Because the system can provide a record and clear footage of the exact point of theft, staff are able to report shoplifting much more accurately and efficiently. "[On one occasion] we had an email from the police asking for the footage as without following this process they can't take it to the next level," says Siva. "I then got an email saying they're happy with the footage and that they'd like a statement."
The tech has only just been installed, but there has already been a considerable reduction in theft. "We've stopped 15 shoplifters in two weeks," he says. "We're also noticing not a lot is going missing in the stock checks. I've got a feeling word has spread fast that they'll get noticed if they try to shoplift here."
The benefits of the tech go far beyond the stock itself. "Staff stress has been reduced," says Siva. "Now, we were able to concentrate on the business with peace of mind."
The Veesion software is available on a subscription basis and costs vary depending on size of store and the number of cameras used.
Contact Veesion for further information.
Veesion co-founder Benoît Koenig (top) and Veesion country manager UK Baudouin Buguet (bottom) show Convenience Store's Sarah Britton how AI software can catch shoplifters