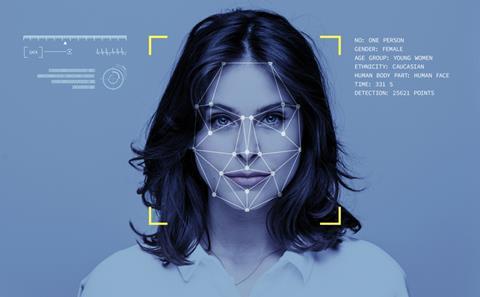 The retailer has been forced to defend its use of facial recognition technology, which is used in partnership with Facewatch, after campaign group Big Brother Watch filed a legal complaint against Southern Co-op and Facewatch to the Information Commissioner's Office calling its use of the technology "Orwellian".
The privacy rights group claimed that the retailer's use of live facial recognition cameras in its supermarkets was "unlawful". The legal complaint, sent via the group's lawyers from data rights firm AWO, claimed that the use of the biometric cameras "is infringing the data rights of a significant number of UK data subjects".
AWO solicitor Alex Lawrence-Archer said: "Our legal analysis shows there are good reasons to believe that Facewatch and Southern Co-op's implementation of live facial recognition technology is in breach of data protection legislation. And it could be causing serious harm to people on their 'watchlists'.
"This kind of high-risk, biometric processing needs a strong justification, and it's not at all clear that Facewatch and Southern Co-op meet that test."
He added: "We also highlight significant risks of unfair bias and inaccuracy in the implementation of the system, both of which further suggest that it is unlawful.
"Our data rights can give us a say in whether and how companies can use technology to exercise power over us, but only if they are enforced. That is why it's urgent that the ICO investigates this system."
Big Brother Watch also accused Southern Co-op of being able to add individuals to the facial recognition "blacklist", where it is kept for up to two years.
"Our legal complaint to the Information Commissioner is a vital step towards protecting the privacy rights of thousands of people who are affected by this dangerously intrusive, privatised spying," said Big Brother Watch director Silkie Carlo.
"The supermarket is adding customers to secret watchlists with no due process, meaning shoppers can be spied on, blacklisted across multiple stores, and denied food shopping despite being entirely innocent."
A Southern Co-op spokesman refuted the claims, stating: "The safety of our colleagues and customers is paramount and this technology has made a significant difference to this, in the limited number of high risk locations where it is being used. Signage is on display in the relevant stores. As long as it continues to prevent violent attacks, then we believe its use is justified.
"The system does not store images of an individual unless they have been identified and evidenced as an offender, including those who have been banned/excluded.
"We would welcome any constructive feedback from the ICO as we take our responsibilities around the use of facial recognition extremely seriously and work hard to balance our customers' rights with the need to protect our colleagues and customers from unacceptable violence and abuse."
"We have extensive procedures in place to mitigate any risks, and work with our facial recognition technology provider to ensure the facial recognition system is secure and is GDPR compliant," he added.
Facewatch CEO Nick Fisher said: "Facial recognition is lawful for the purpose of crime prevention under the Data Protection Act if the strict criteria set out are followed – Facewatch operates in full adherence with the law.
"FR may be used where it is "necessary" because other methods to prevent crime such as policing, CCTV and manned guarding have tried and failed.
"Retail clients come to Facewatch because they are experiencing significant levels of crime and theft, in addition to a dramatic rise in assault and abuse of their staff.
"Any privacy intrusion is minimal and proportionate. Facewatch is proven to be effective at crime prevention and our clients experience a significant reduction in crime by using Facewatch.
"There is no evidence that Facewatch prevents regular customers from shopping - there is clear evidence that it deters crime.
"Facewatch has always been open and collaborative with the ICO and welcomes any further constructive feedback from them as we take our responsibilities around the use of facial recognition extremely seriously. We work hard to balance our many retail clients' customers rights with the need to protect their staff and customers from unacceptable violence and abuse across the UK."
Facewatch's clients include retailers from a range of symbol groups across the UK, including Spar, Nisa and Budgens.