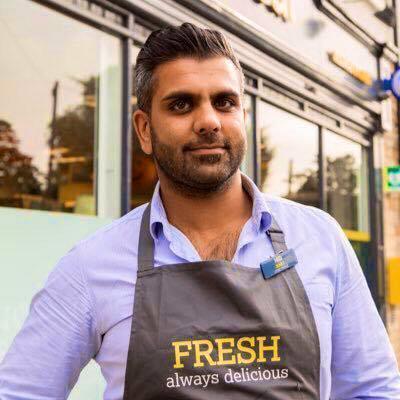 Earlier this month, Gloucester retailer Harj Dhasee announced his switch from Nisa to the new Simply Fresh supplied by Sainsbury's model. From August, his two stores will be part of the new supply model, making him the latest retailer to make the switch.
Speaking exclusively to ConvenienceStore.co.uk, Harj explains why he's moving over to Simply Fresh after being a Nisa retailer for more than a decade. "The conversation with Simply Fresh started quite a while ago when the Sainsbury's partnership first happened. It was such exciting news to see such a major player come into our sector and coming in with what I would say is one of the best fascias in the market.
"[Before this] What Simply Fresh was missing was that route to delivery and it didn't have an own label backing. It was always on the piggyback of Costcutter, which was on the piggyback of Nisa. When Sainsbury's came on board with Simply Fresh, it was such a good collaboration."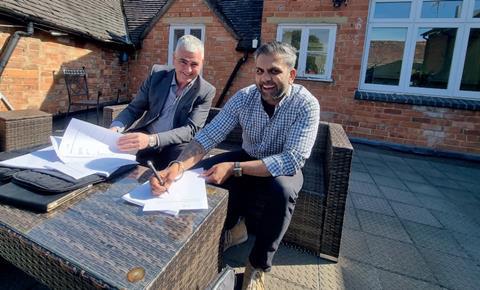 It was this own label focus that prompted Harj to take the plunge and switch his two stores over. "We all know the strength of own label and it's something the independent sector always struggled with. Co-op really opened the doors when they took over Nisa and brought their own label into independents, and allowing that to speak for itself. With Sainsbury's coming in now with their own label, it's only going to go from strength to strength."
Although major multiples are often seen as the enemy of independent retailers, the supply partnership between Sainsbury's and Simply Fresh meant Harj could avail of the resources that the supermarket chain has at its disposal. "Being able to use Sainsbury's understanding of the market and being to use their years of tech development and resources is going to give us a lot more time on other areas of the store that might have been neglected."
Harj's decision to switch to Simply Fresh garnered quite a reaction on social media, with one commentator calling him 'Mr Nisa' and expressing shock at his move. Harj explains that this has been brewing for him for some time, possibly since Nisa's acquisition by the Co-op was completed in 2018. "I'm not a big fan of the Co-op ethos personally. There's been stories about differences in prices. Co-op hasn't been a partner for me, they've taken and taken out of Nisa retailers, affecting our businesses and lives. They might work for others but I couldn't see the relationship going forward."
He does praise the Nisa team and appreciates the effort they put in. "The Nisa colleagues that were there before the Co-op takeover and are still there now, have been absolutely fantastic and have been fighting the corner of the retailer as much as possible but it's just a shame that Co-op didn't listen."
Even the recently announced Fresh Rewards scheme wasn't enough to keep Harj at Nisa. "It's not the right fit for my business and store. The whole Co-op model isn't the right fit for the future of my business.
"Nisa still has many positives and works well for some retailers. Nisa's fresh and chilled offer and Co-op products are amazing however the margin isn't there and the development isn't there. And if they're not there, retailers will start to look elsewhere."
He adds that while it's still early days for Simply Fresh supplied by Sainsbury's, he's confident that it will be a success.
"The Simply Fresh/Sainsbury's model still has a lot of learning to do and a lot of challenges ahead, however the model is a real game-changer for the industry."