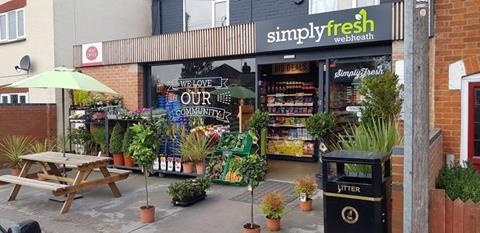 Veteran Londis retailer Mike Howe is to switch to Simply Fresh this summer.
Mike was previously a non-executive director of Londis and spent 30 years with the group at his Clyst St Mary store in Exeter.
According to Simply Fresh, Mike is joining the group to focus on healthy food trends and fresh produce with full access to Sainsbury's own label and supply chain.
On the move, Howe said: "My family and I are very excited to bring this new Simply Fresh store to Clyst St Mary. We have been operating in this community for generations and we have always continued to listen to our customers. When I visited Steve Bassett's store in Southampton, I knew instantly that my customers would really take to a Simply Fresh store. Having access to the Sainsbury's own label means that I can continue to provide this community with everything they could ever need.
"I'm really looking forward to starting the development of my store and I know that this community will really value the changes we are making. It's a big moment for my family, and this change is driven by a desire to be the best we can be."
Simply Fresh COO Michael O'Loughlin added: "Mike has been a breath of fresh air since our first conversation. He really knows what he wants to achieve and he truly understands his customers. His belief of always striving to be your best is the real motivation for the change. Mike has expressed that he has had to think hard and review all the options available to him, and I'm delighted that he has chosen Simply Fresh and the Sainsbury's own label as the perfect partnership for him. We look forward to supplying the customers around the store and the local area with some fantastic specialist healthy products, as well as an excellent range of products from Sainsbury's, catering for all customers."