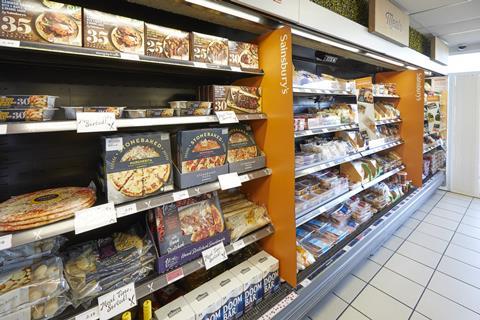 Essex retailer Ajay Odedra is to open a new store under the Simply Fresh supplied by Sainsbury's model.
Ajay is set to open the 1,800sq ft Simply Fresh at the end of June 2021. It will be located in Boreham, Essex.
On the new partnership with Simply Fresh, Ajay said: "Each and every time I have launched a store, I have always looked to bring new ideas and energy to the community. I have been carefully assessing my options for this venture and having spoken to the team at Simply Fresh, I am convinced the store is going to be a huge success. The ability to bring our customers the best of Sainsbury's and add our own twist with Simply Fresh is exactly the kind of relationship I was looking for. I hope our customers will find everything they are looking for, and of course, even more."
Simply Fresh COO Michael O'Loughlin added: "Ajay knows exactly what he wants from this store and his wider convenience interests. I'm really happy that he has chosen Simply Fresh for his journey and I know that the store he is creating in Chelmsford is going to be really well-received. Together with Ajay, the team have worked relentlessly to bring the latest iteration of our model to this store. I look forward to supporting Ajay in all his future developments. It's shaping up to be a great summer."
Ajay is the latest retailer to sign up to the Simply Fresh supplied by Sainsbury's model. Earlier this year, Steve Bassett announced he was converting his Bitterne Park store to the new model while in May Harj Dhasee revealed to ConvenienceStore.co.uk why he decided to switch from Nisa to Simply Fresh.