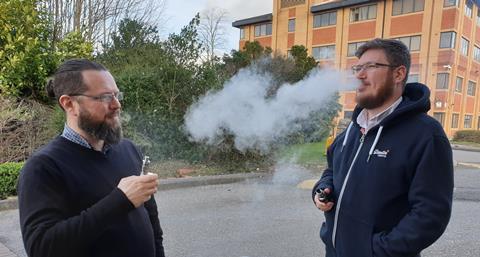 The government has claimed it has no plans to impose an excise duty on vaping and non-tobacco nicotine products.
Helen Whately, conservative MP Faversham and Mid-Kent said: "The government has no current plans to apply an excise duty to non-tobacco nicotine or vaping products. We believe these are an effective way of encouraging smokers to switch to less harmful alternatives."
She added: "Non-tobacco nicotine and vaping products are currently subject to the standard rate of VAT at 20%. Medicinally regulated products are subject to the reduced rate of VAT at 5%."
Her comments were in response to a Parliamentary Question from Burnley MP Antony Higginbotham asking the Chancellor of the Exchequer whether HMRC had made an assessment of the potential merits of applying an excise duty to vaping and non-tobacco nicotine products.
The 2021 Budget saw the minimum excise tax on tobacco products increase by RPI +3%, in addition to duty tax increases.
Confused about rules around selling vape products? Check out our guide to selling vape products legally in the UK here.