Smoke-free products are sparking interest, but demand for value tobacco remains strong
1. E-cigs and oral nicotine sales growth offsets recent FMC decline
Factory Made Cigarette (FMC) sales declined by over £46m year on year, (IRI 12 Weeks to 26/12/21), according to Juul Labs UK. "Volume-wise 14 million less units of FMCs and RYO were sold compared to the same period last year [ibid]," says sales director John Patterson. "E-cigarettes and oral nicotine offset this with a sales increase of £48m. E-cigarettes contributed over 92% of this growth (£44.5m) with 6.6m additional e-cigarette units sold [ibid]."
Nisa is convinced that vaping will continue to flourish in 2022. "We have observed a long-term decline in cigarettes and hand rolling tobacco, and although shoppers turned to convenience stores to buy these products during the pandemic with travel and illicit trade restricted, things are now starting to return to normal," says Helen Ludlam, Nisa's wholesale category controller for tobacco. "2022 is set to be the year of vaping, with rising tobacco prices and the pandemic forcing smokers to re-evaluate the damage that their habit does to their health, as well as to their pockets. Nisa is looking to introduce a more comprehensive range of smoking alternatives this year, including Geek Bar and Elf Bar disposables – the latest phenomenon to go viral on social media."
Paul Lodge of Rusdene Services, which owns five Londis and Budgens stores in the South of England, needs no convincing that vaping is a category worthy of investment. The group installed a Vapestore store-within-a-store concept at Londis Waterlooville three years ago, which he claims has been "a roaring success". In fact, it's such a hit that the firm has just installed a similar concept at Budgens Lee-on-the-Solent.
BB Nevison Superstore owner Bobby Singh is also investing in a bigger vaping range. "Vaping seems like the way forward," says the Pontefract-based retailer. "People are smoking less cigarettes and are moving on to vaping. We're evolving our store to the demands."
Before, he had a 1m vaping stand with four shelves, but he's recently installed a full 3m display from Vape Stop.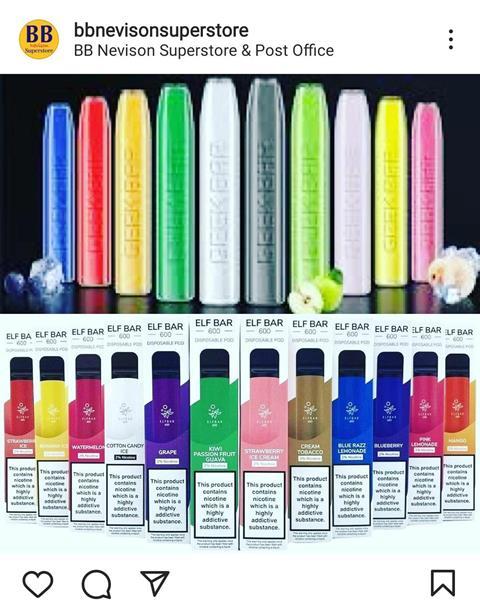 2. 38% of vaping volume sales take place within convenience
The vape category has grown to be worth around £1.2bn in the UK (ITUK Estimates June 2021), with 38% of vaping volume sales taking place in the Convenience channel (ITUK EPOS, 52 weeks data to w/e 26/09/21), claims Imperial Tobacco (IT). As demand for vaping products continues to grow, dedicating ample space to vaping products should be an important area of focus for any retailer, states the firm.
"Figures show that pod systems and cartridges have seen the most year on year growth across all channels and within convenience specifically, closed devices, such as myblu, are the most popular, accounting for 7.9% of volume share, vs. 4.9% for open devices (ITUK EPOS, 52 weeks data to w/e 26/09/21)," says Duncan Cunningham, UK corporate affairs director at Imperial Tobacco & blu.
But it is the disposable systems that have really got retailers - and their customers - talking. "The Elf Bars are the bestsellers by far," says Bobby. "People aged from about 20+ to 40+ tend to buy them."
Disposables are also a strong seller at Rusdene Services, but Paul sees them as a stepping stone on the journey to more hi-tech vaping kit. "We do pretty much all aspects of vape," he says. "The disposable market is huge, making up 25-30% of our sales. They are a fantastic way for people to try vaping as an alternative solution to smoking. As a short-term solution it's a great way of getting off cigarettes. I don't see it as a long term solution. We are seeing disposable customers switching to kits - they're more cost effective and people have more control over nicotine levels."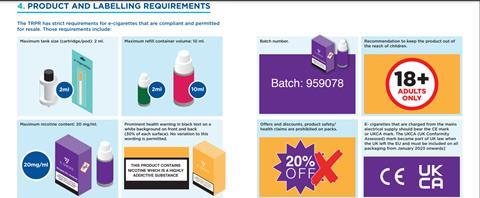 3. New guidance is available on selling vape products
Last month, the ACS published Assured Advice on E-Cigarettes. The guide, which is part of the wider group of Assured Advice guides, covers the regulations that govern the sale and supply of e-cigarettes, retailers' responsibilities when selling these products, how to ensure that packaging and labelling are compliant with the regulations, and advice on how to ensure that underage sales do not take place.
Within the guide, ACS recommends that retailers utilise the Challenge25 policy when selling e-cigarettes and vaping products. As part of an update to Challenge25 materials launched in January, there are new posters, badges and other downloadable assets available here which refer specifically to e-cigarettes.
ACS Assured Advice guides are backed by Surrey and Buckinghamshire Trading Standards, providing a central reliable source of information and guidance for retailers that if followed, must be respected by enforcement officers throughout England and Wales.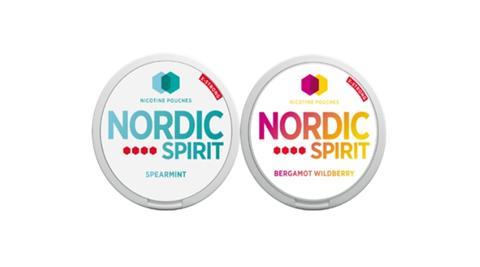 4. 47% of UK nicotine pouch sales come through convenience
The nicotine pouch category in the UK is growing and is now worth £2.2m a month, a 40% YOY increase (IRI Marketplace, Value Sales, Dec 2021), claims JTI. Currently, 47% of nicotine pouch sales in the UK come through the convenience and independents channel (ibid), up from 46.3% at the start of last year, adds the owner of tobacco-free nicotine pouch brand Nordic Spirit.
"The 100% tobacco-free nicotine pouch category continues to grow and shows no signs of slowing down. Existing adult smokers and vapers today aren't looking for a 'one size fits all' approach," says Paul Shakespeare, portfolio brand manager at JTI UK. "Instead, we know that there is a real demand for convenience and the option to have different products to suit different occasions. Nordic Spirit offers an alternative product for customers without producing smoke, vapour or odour, allowing it to be used when smoking or vaping might not be possible." 
The smokefree market is growing at a phenomenal rate, with the nicotine pouch category forecast to more than double in 2022, claims tobacco-free nicotine pouch brand Zyn. "Nicotine pouches are the fastest growing category across the nicotine industry and growth is only predicted to escalate over the foreseeable future," says Darren Griffin, UK country manager of Zyn. "More precisely, the nicotine pouch category has seen a weekly CAGR of 1.8% [Nielsen UK, last 52 weeks], an average monthly growth rate of 8% [ibid] and in 2021 is forecasted to grow to a CAGR of 206% from 2020 volumes [internal estimates Swedish Match + Nielsen UK]."
Although still relatively new to the UK market, tobacco-free nicotine pouches have continued to gain popularity, following a huge uptake in the USA which now sells over 100 million Zyn cans each year, claims the firm.
"It is clear the vaping market will expand, purely because of the price and health benefits," says Nisa's Ludlam. "And this will include growth in devices, pods, liquids, and disposables, and also the Nordic Spirit and Velo nicotine pouches for on the move."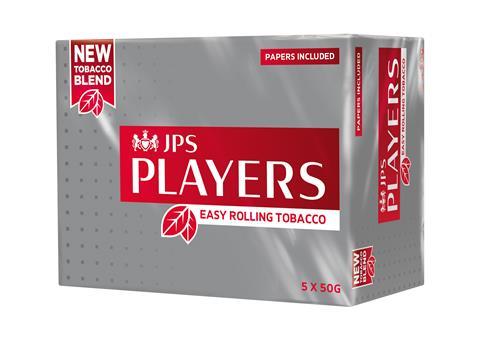 5. Almost 90% of all tobacco sales volumes are in the Value RMC & RYO sector
Having choice in smoking alternatives is important, but conventional smoking should not be written off just yet, warns Ludlam. "It is still much larger than vaping and there has been a noticeable shift to ultra-value cigarettes with shoppers becoming more budget conscious," she says.
Price remains a key factor for existing adult smokers, says JTI UK. "87.8% of all sales volumes are currently in the Value RMC [ready made cigarettes] & RYO [roll your own] sector [IRI Marketplace, volume share, total UK, Dec 2021]," says Ross Hennessy, sales vice president at JTI UK. "As part of the growing value trend, the RYO category has increased 7.4% YOY, now generating sales of £3.9bn a year (IRI Marketplace, Value Sales, total UK, MAT to 2/1/22)." This growth follows on from a whopping 34.3% increase last year. JTI claims that value RMC brand B&H Blue is the UK's fastest growing cigarette brand over the last 12 months.
Imperial agrees that value is driving growth. "Overall, we're seeing continued movement towards low priced propositions across the entire category," states Cunningham. "As part of this shift, the lower price tiers now account for the majority of sales, with the sub-economy segment making up 63% share of FMC, and the economy segment accounting for 51% of RYO, with both value segments growing at 4% YOY [ITUK EPOS to w/e 29/08/21]. Imperial claims to have more brands in the economy RYO segment than any other tobacco manufacturer, and has recently launched JPS Players Easy Rolling Tobacco.
Tobacco is a strong seller at BB Nevison, states Bobby, adding that customers are extremely price-driven. "Within cigarettes you get a bit of variation [with regard to bestsellers]," he says. "At one time it was Lambert & Butler Blue and Sterling Duo. But I think pricing has a lot to do with the quantity that we sell. As soon as Sovereign put some kind of offer on, that one sells. At one time you knew week to week how much you need, but now it's so value driven."
Paul also reports economy brands driving sales. "Our tobacco sales are fairly static, some sites have historically sold more than others, but I definitely think we'll see a reduction in their sales," he says. "The cheaper brands have been the bestsellers for a long time."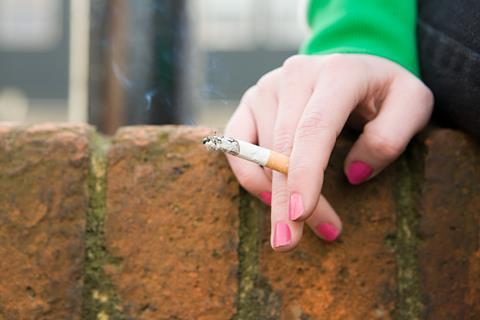 6. The average basket spend of tobacco shoppers is £8.40 higher than non-tobacco
Within the Tobacco market, which is currently worth £14bn (before tax) per year, there is almost a 50/50 market share split across Factory Made Cigarettes (FMC) and Roll Your Own (RYO) categories – at 53% and 47% respectively [ITUK EPOS to w/e 29/08/21, P1 Retail & Wholesale]," says Imperial.
The transition towards lower priced tobacco offerings is a key trend that retailers should be prepared to cater for given the value of tobacco shoppers in terms of the wider sales they generate in store, states Imperial. "Tobacco shoppers have an average basket spend worth £19.60 vs. non-tobacco at £11.40, and they also visit more frequently, averaging 2.9 visits a week in comparison to 2.5 for other shoppers [Lumina Intelligence Convenience Dashboard. Smokers are those who purchased tobacco or tobacco alternatives. 8 weeks to 02/05/21]," says Cunningham. "Convenience retailers are in a strong position to benefit from these increased visits and basket spend in the years to come, with figures forecasting almost 13% growth in Convenience over the next five years [IGD Article 1st July 2021]."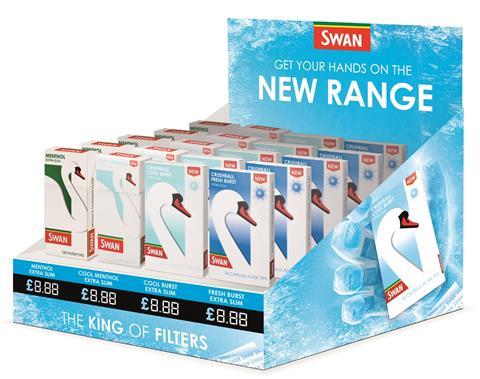 7. The UK tobacco accessories category grew 4.8% YOY
The increasing shift to RYO amongst smokers is continuing to provide major profit opportunities for convenience retailers, claims Republic Technologies, which owns the Swan, Zig-Zag and OCB brands .
"The UK tobacco accessories category is currently worth £320 million and continues to show YoY growth, currently at +4.8% [EXT IRI MarketPlace 28/11/21], highlighting the importance for retailers to tap into these sales," says Gavin Anderson, sales & marketing director at Republic Technologies (UK) Ltd. "Cash conscious shoppers are turning to more affordable RYO products as a way of saving money, versus factory made cigarettes." He claims that the firm's Crushball filters have built up a strong and loyal consumer following since legislation changed in 2020, with "more and more shoppers actively looking for this bestselling SKU in their local store".
Imperial has also seen strong sales since the menthol cigarette ban was implemented. Its Rizla Flavour Infusions, which comprise flavour cards that can be used with traditional factory made cigarettes or roll your own tobacco products, are currently selling around 450,000 packs per week [ITUK Internal Estimates, Report on Trade, February 2021] as consumers look to recreate the menthol experience.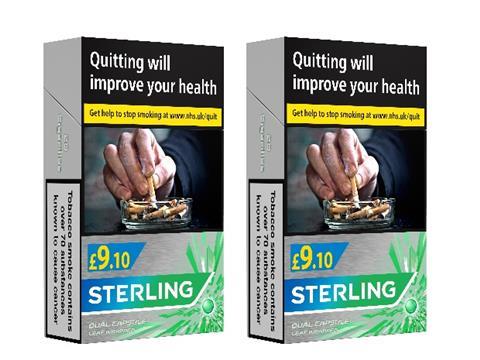 8. The retail sales value of cigars has increased by 20.3% in the last year
"There's not too many established categories in the grocery sector that can say their retail sales value has increased by 20.3% over the last year, but that is certainly the case with cigars, and it now stands at just over £285m [IRI MarketPlace, Total market, value and volume sales, w/e 26-12-2021]," says Alastair Williams, country director at Scandinavian Tobacco Group UK (STG UK). Cigar volume in the same period has also increased significantly, growing by 24.3% to 426.6 million cigars, underlining the growing importance of the category to retailers. This stellar performance is largely driven by the fast-growing cigarillo segment, which already accounts for 43.7% of all cigars sold in volume terms, and totals £89m in annual sales.
JTI concurs that cigarellos are leading the way. The cigarillo category has experienced strong growth and is now worth £8m per month (IRI Market Place, Value Sales, Cigarillo Category, Total UK, Dec 2021). This is a one third increase in the last year, with the category valued at £6m per month at the start of 2021 (IRI, March 2021). The firm claims that its Sterling Dual Capsule Leaf Wrapped is the No.1 cigarillo brand, with a 92.7% share of the UK cigarillo market (IRi Market Place, Volume Share, Total Cigarillo Category, Total UK, Dec 2021).
However, STG UK observes that the total category growth has also been supplemented by the continual rise in the medium / large segment, albeit from a smaller base. "Miniatures are still the largest segment within cigars, currently worth just over £104m in annual sales [IRI MarketPlace, Total market, value and volume sales, w/e 26-12-2021] and led by our Signature Blue brand, while the small cigar segment appears to be continuing a slow but consistent decline," says Williams.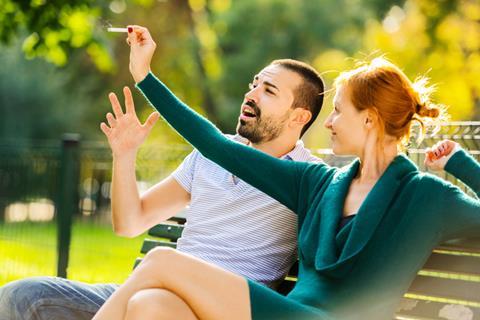 9. Smoking prevalence among those aged 16+ fell by 1.3% in 2020
The latest figures from the Office of National Statistics (ONS) report showed cigarette smoking prevalence rates dropped from 15.8% in 2019 to 14.5% last year (ONS Smoking prevalence in the UK and the impact of data collection changes: 2020), states Juul Labs UK. The firm claims that disadvantaged and less prosperous areas have the highest rates. "As an example, Blackpool in the North West has three times the adult smoking rate than Richmond upon Thames in London (8% v 23.4% respectively) [Action on Smoking on Health Ready Reckoner 2021]," says Patterson. "We support the UK government's commitment to reducing smoking prevalence with plans for the UK to be smoke-free (less than 5% prevalence) by 2030. Based on recent smoking cessation rates, these targets will not be met and more has to be done to encourage adult smokers to quit across all regions of the UK. E-cigarettes could offer adult smokers who cannot - or will not give up - an opportunity to transition to an alternative and potentially reduce the harm caused to themselves, and others, by smoking."
Rusdene Services' vape offer is already helping smokers to quit. The group's Waterlooville and Lee-on-Solent sites are part of smoking cessation scheme Smokefree Hampshire. "If you're referred by your GP you get a £25 voucher to get a starter vape kit and follow-on vouchers for e-liquids," he explains. "For us it was a no-brainer [to get involved]. It's gained us lots of new customers. We're getting two or three referrals a week."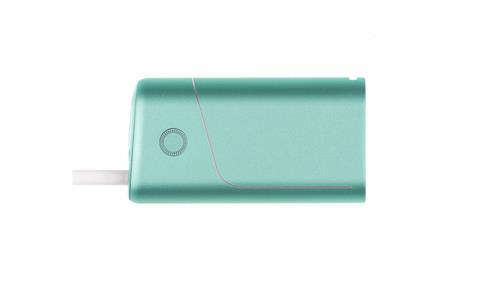 10. Over 30% of all Heated Tobacco sales in Traditional Retail go through Indies and Symbols
The Heated Tobacco category was worth £73m in the last year in Traditional Retail, with growth of 63.8% YOY (IRI Marketplace, Value Sales, Total Uk, MAT Sept 2021), claims JTI, which owns the Ploom heated tobacco brand. "Over 30% of all Heated Tobacco sales in Traditional Retail go through the Independent and Symbol channel [IRI Marketplace, Unit Sales, Symbols & Independents, Sept 2021]," says Gemma Bateson, head of Ploom at JTI UK.
She claims that heated tobacco can play an important role in helping smokers reduce their reliance on cigarettes. "Heated tobacco devices offer existing adult smokers an alternative but familiar tobacco experience by heating tobacco instead of burning it."
Whilst over a quarter of adult smokers will explore smoke-free products in 2022, 58% haven't yet found a satisfying alternative to cigarettes. That's according to an independent survey of 1834 adult cigarette smokers across England conducted by Lake Research at the end of last year and commissioned by Philip Morris Limited (PML).
The firm claims that, unlike a vape product, which uses liquid, its IQOS electronic device heats real tobacco, providing a more satisfying taste experience. "That's why the majority of smokers who try it, switch away from smoking for good," says head of commercial planning at PML, an affiliate of Philip Morris International (PMI) in the UK and Ireland. "As of September 30, 2021, the average full-switching rate for IQOS was 73%. This presents a high conversion rate when compared to other smoke-free alternative products."
While awareness [of IQOS] remains low, momentum is building, she claims. The number of stores selling HEETS (consumables used exclusively with IQOS) has increased six-fold since January 2018. PML is now selling almost 50 times the volume of HEETS each month than it did on average in 2017 (PMI Estimates).
"For us, every cigarette or tobacco smoker who can't or won't quit is a potential IQOS user," says Avtar Sidhu, St. John's Budgens, Kenilworth. "If we've had a conversation about alternatives and they've shared they want to save money, avoid the smell of cigarettes, or that they want something less harmful that has the taste or satisfaction they're looking for, we put forward IQOS as the best choice."