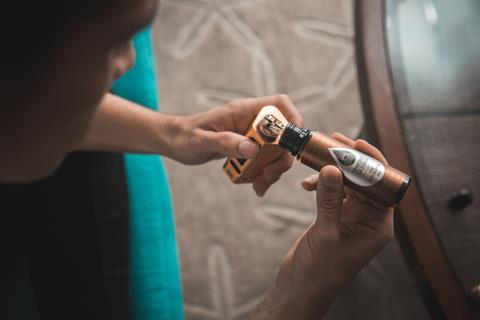 With the number of people vaping reaching an all-time high in the UK and a glut of new products coming onto the market, there has been confusion amongst retailers surrounding what they can and can't sell in the category.
In an effort to clear up the confusion, trade body United Kingdom Vaping Industry Association (UKVIA) has published a guide to compliant retailing of disposable vape products in the UK.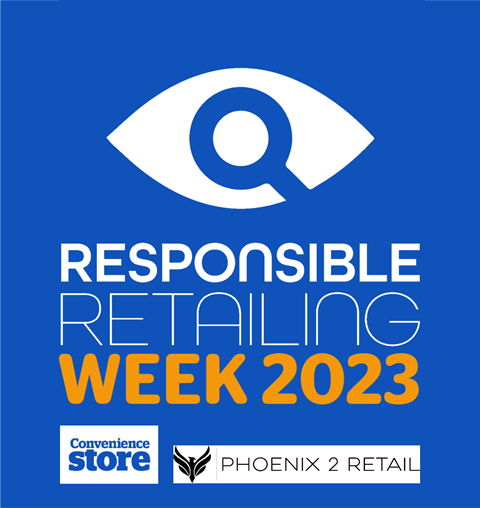 Here we provide you with a summary of that guide focusing on the biggest threat to the vape industry: high nicotine, high-capacity devices.
According to Eco Vape Ltd managing director Robert Sidebottom: "As a rule of thumb if you are offered a disposable device that has a 'puff' capacity that is greater than 600 and/or has more than 20mg/ml of nicotine it is without any doubt illegal to sell in the UK."
One example of this is the 'Geek Bar Pro', a 1600 puff device that contains 50mg of nicotine.
Any nicotine containing device used for the purpose of vaping must conform to the regulations. As a retailer look out for the following.
Nicotine - No products regardless of the form that they are sold in are permitted to have more than 20mg/ml (2%) of nicotine.
Capacity – No vape device (including disposables) are permitted to contain or be refillable with more the 2ml of e-liquid.
My supplier says that they have an ECID number and that is all I need to legally sell disposables, is that right?
No, just because a vape product has an ECID number does not make it legal. The ECID is a reference number that is attributed by the manufacturer, the number has no significance until the product is listed by the Medicines and Healthcare products Regulatory Agency (MHRA).
What happens if I am caught selling illegal disposables?
Companies caught selling products that are non-compliant can face prosecution, risk having their stock seized and receive fines of up to £5,000 per instance.
Is the product on the list?
The MHRA is the competent authority for a notification scheme for e-cigarettes and refill containers in Great Britain and Northern Ireland. The MHRA maintain the lists of products that have been notified and publishes these after assessing the submission from the manufacturer.
Anyone can check the MHRA list as it is public https://cms.mhra.gov.uk/ecig checking recent submissions is relatively simple just type in the brand name or if known the ECID. There are however two legacy lists that you will also need to check https://cms.mhra.gov.uk/ecig-old-submission.
If the product is not listed it is not legal for sale, regardless if it has an ECID or complies with puff and nicotine rules above.
My supplier says that his products are notified but they are not on the MHRA's website yet, can I sell them?
No, the MHRA issued guidance to clarify this.
What was the MHRA guidance?
Supply of New Products from 1 January 2021: To supply new E-cigarette products in Great Britain (England, Scotland and Wales) and Northern Ireland you must notify your products via the appropriate notification system for each region. To supply a product to Great Britain you are required to notify using the MHRA submission portal. To supply a product to Northern Ireland you will continue to use EU-CEG.
Once you have successfully submitted your notifications, they will be reviewed for compliance by the MHRA. Once your product notification has been published you will be able to legally supply the goods in the region for which they have been notified.
Sidebottom warned that the time spent checking products is worth the effort. "I am aware that this seems like a laborious process to check if your products are legal. This is simplified by asking your supplier for evidence that the products they are selling you are listed. Ask for the ECID, the MHRA invoice and proof of payment, then look them up."