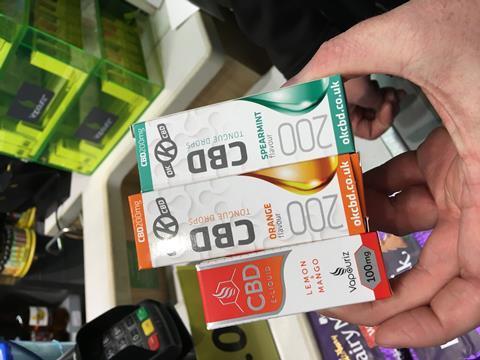 Retailers could potentially be forced to remove some CBD and other hemp-derived food supplements from sale, following a new EU decision to reclassify cannabidiol (CBD) as a Novel Food.
Novel foods are foods which have not been widely consumed by people in the EU before May 1997 and therefore do not have a 'history of consumption'.
Before the food can be legally marketed in the EU, novel foods are required to have a pre-market safety assessment and authorisation under the Novel Foods Regulation (Regulation (EU) No 2015/2283).
Food businesses had been unable to demonstrate there was a "significant history of consumption" of CBD products prior to May 1997 in the EU, leading to a change in the EU Novel Food Catalogue.
Under the Novel Food Regulations, foods or food ingredients which do not have a history of consumption need to be evaluated and authorised before they are permitted to be placed on the market.
It is understood that the process will continue after Brexit, and the UK Food Standards Agency (FSA) said it was now "considering the way forward in light of this clarification at EU level".
"We're working with industry and other key stakeholders to identify a proportionate response for enforcement officers to deal with CBD products already on the market, and to pursue applications for authorisation of these products under the Novel Foods Regulations," an FSA spokeswoman told C-Store.
Sales of CBD for vaping have been growing in the UK along with social acceptance, and British American Tobacco estimates a value share of 3% of total retail for CBD vape product in 2018.
Products featuring CBD such as soft drinks and gummy sweets are also being stocked more widely by convenience stores.
A decision and formal guidance on what action retailers might need to take is expected shortly.