As the UK's CBD market continues to grow, a new company specialising in CBD products for the convenience, pharmacy and vape shop channels is preparing to hit shelves this summer.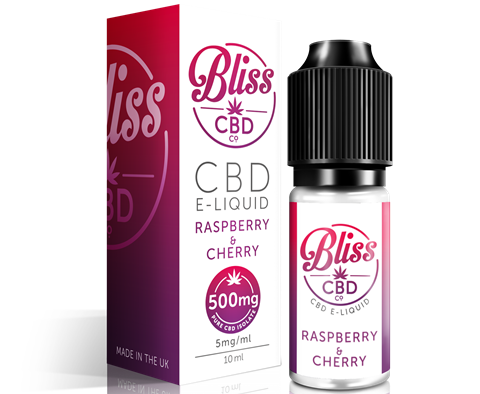 Bliss CBD will give retailers access to the latest CBD flavour and technology developments via a new range of e-liquids for vaping and oral drops.
The UK-made Bliss e-liquids come in 10ml bottles and contain 99+% pure CBD isolate from Colorado, with zero THC - the principal psychoactive constituent of cannabis.
They will initially be available in six flavours, in 100mg, 250mg and 500mg strengths, and rrps will range from £9.99 to £59.99 with a POR in excess of 52%.
There will also be an unflavoured 1,000mg shot that can be added to any flavoured e-liquid.
The initial range of 30ml oral drops will made from broad spectrum CBD oil with a minimum of 85% active CBD and zero THC.They will be available in four flavours: Blood Orange, Fresh Strawberry, Peppermint and Sweet Cherry.
They will also be available in 300mg, 500mg, 1,000mg, 1,500mg and 2,000mg strengths and prices will range from £24.99 to £189.99, with a POR in excess of 45%.
Brett Horth, ceo of Bliss CBD (part of Vapouriz), said: "As a CBD company, our main goal is to improve people's quality of life through our expanding range of CBD products.
"Studies from the World Health Organisation and The European Journal of Pain have shown that taking CBD could have many wide-ranging benefits to help manage certain conditions. Bliss will continue to evolve with the goal of helping people live life to the full."