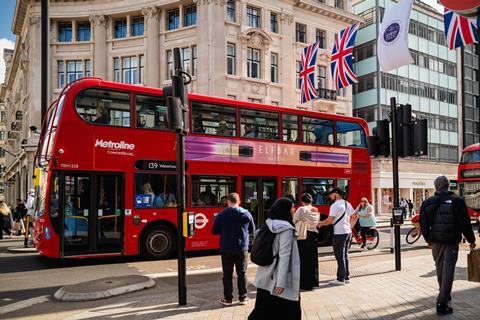 Disposable vape manufacturer ElfBar has launched its first outdoor advertising campaign in the UK as part of its market share expansion plans in the country.
The advertising campaign promoting ElfBar's Mate 500 product is being featured on hundreds of billboards and buses in and around London. The range has introduced five new flavours including Peach Ice, Cotton Candy, Strawberry Ice Cream, Spearmint and Strawberry Banana..
The vape product brand is predicting major growth in the UK as the country returns to normality following the ending of Covid-19 restrictions and the squeeze on household budgets creates an extra incentive for smokers to consider vaping as a way to quit.
Daisy Luo, UK country lead for ElfBar, said: "ElfBar has been tremendously successful in the UK and we have big plans to build on the brand's success to date. The UK marketplace represents one of the fastest growing opportunities for our business globally, so we are significantly investing in our promotional efforts to increase our market share through our retail partners."
She added: "The policy environment, the recognition by the healthcare community of the opportunity presented by vaping in getting smokers to quit their habits, the growing acceptance of vaping's role in supporting a smokefree future and the professionalism and responsibility shown by all those involved in the vaping industry, make the UK our top target worldwide to do business."