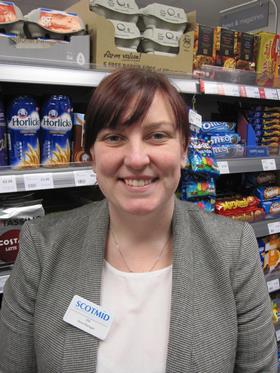 Investment in the Scotmid Co-operative Bankton store in Prestonpans, to the east of Edinburgh, has already started to pay off with two awards in this year's CRAs. The 1,500sq ft store, ably managed by Jen Renton (pictured), has been laid out according to key shopper missions including a focus on food to go, for which it gained one award, while a company-wide project to reduce energy consumption resulted in the capture of the Energy Efficiency Award. Turnover is 10% up, with impulse and food-to-go sales up 15%.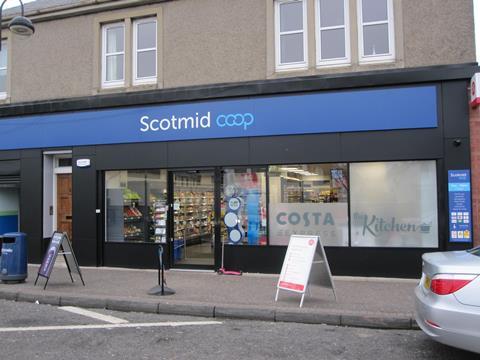 Mission Plan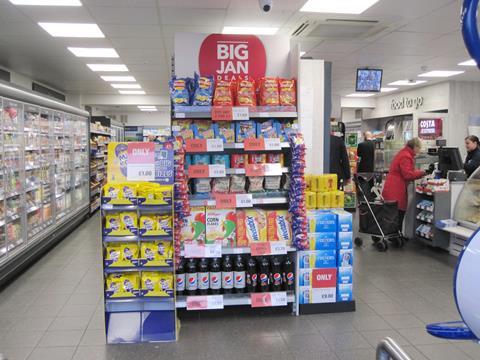 The Society has been trading in the town for many years, but revamped the Bankton outlet last June with a new shop front and internal product category flow.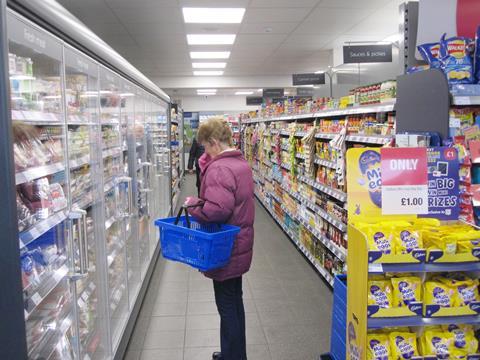 The new-look store has been planned according to shopper mission, with the first aisle organised around meal for tonight, the central section for take-home packs, and the third aisle for food to go.
Customer convenience is paramount, with wider aisles and relevant product adjacencies introduced, such as merchandising ambient sauces opposite fresh meat.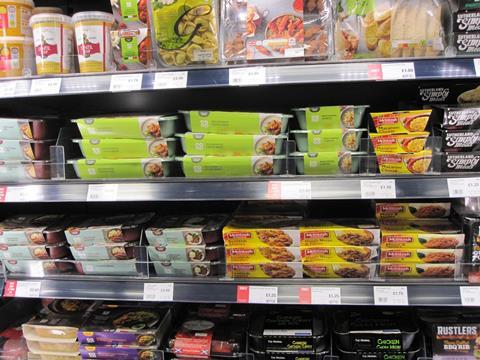 A bigger range of ready meals caters for shoppers looking for a quick and easy solution for the evening, both under the Co-op brand and local Scottish alternatives.
Further customer needs are met by a new post office counter at the till area.
Energy saving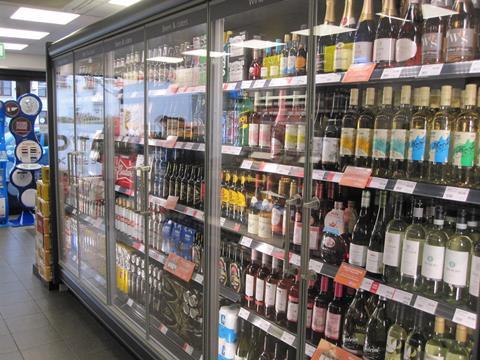 Energy-efficient equipment has been installed throughout, including chillers with doors running on the latest CO2 refrigerant gas.
The windowed exterior lets in more natural light, while LED lighting highlights the products. An air curtain at the entrance stops heat escaping.
Following the installation of an energy management system, BWS chillers now run for three hours less per day.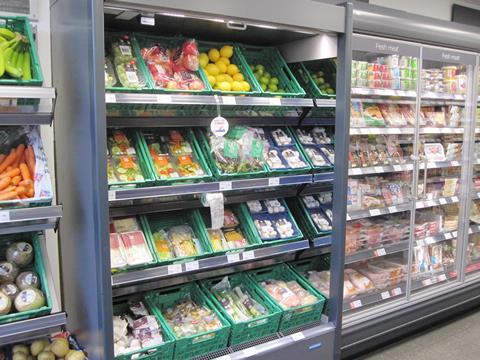 Customer convenience remains important, so the produce chiller has no door.
Energy consumption at the store is 25% lower overall.
Food to Go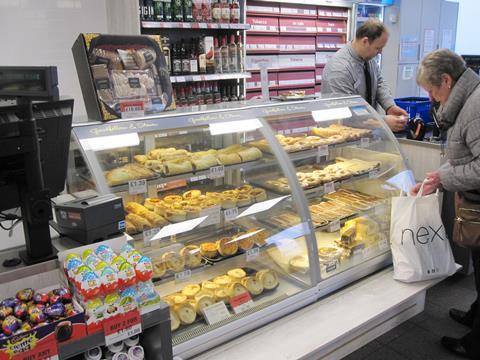 Food to go is presented in a dedicated zone comprising a grab and go chiller for sandwiches and soft drinks, impulse bag snacks and cereal bars, hand-held ice cream, confectionery singles, self-serve slush, units for Rollover hot dogs, Chicago Town pizza and Costa coffee, plus a hot food service under the Kitchen brand.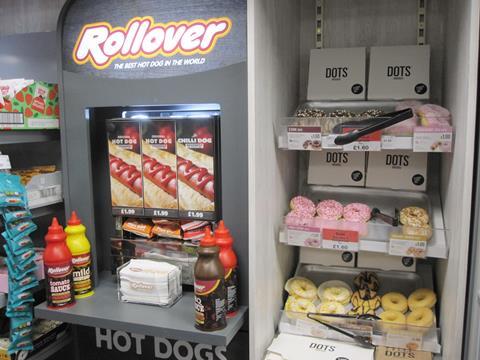 Space is also found for tasty Dots doughnuts and this bakery cabinet.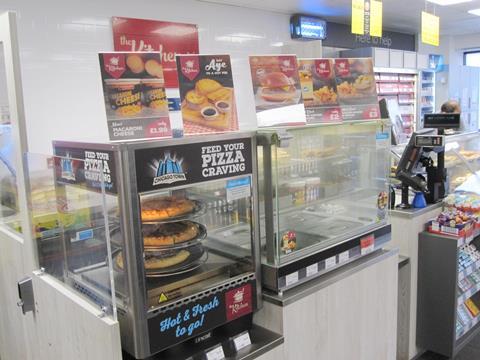 Choices at the hot food counter include burgers, fried and poppin chicken, soup, macaroni cheese and breakfast rolls, plus fruit pots or granola as a healthy option.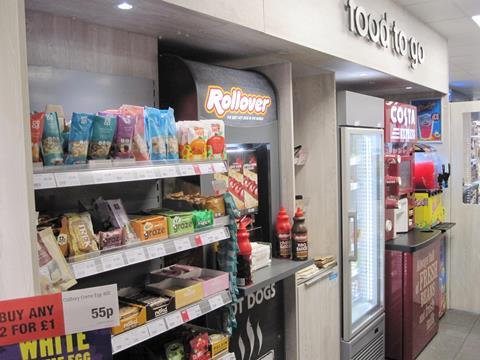 The service is supported by a number of meal deals, including a breakfast baguette and Costa coffee for £4. The offers are promoted via local radio, smart coupons and social media.