AG Barr is investing £5m in Rubicon in a bid to engage with its key audience of young soft drinks consumers.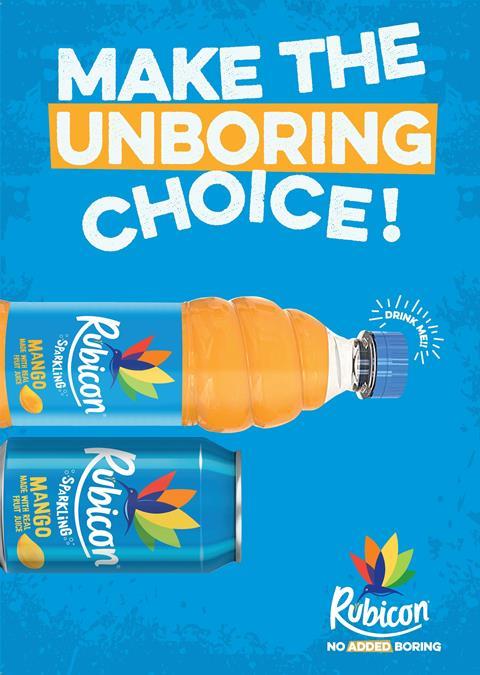 The big spending marketing campaign - its biggest yet - is being spearheaded by a national TV campaign encouraging shoppers to 'Make the unboring choice', break out of their norm and to try something that little bit more exciting.
The TV ad, on screens now, is being supported by a range of digital and social media, including video on demand advertising, Spotify and Snapchat, all backed by in-store POS.
The brand performs particularly strongly with younger 16- to 34-year-old consumers (H&P Brand Tracking, April 2019) and is growing at 11% (IRI Marketplace, Value Sales, MAT to 25 August 2019, Total Marketplace). It has brought more than one million new buyers into the brand in the past year (Kantar Home Panel, Penetration August 2019).
Barr Soft Drinks marketing director Adrian Troy said: "Taste remains the number one reason for shoppers to choose a soft drink and their desire to try new and different flavours is growing. In the UK exotic flavours are growing three times faster than traditional flavours."
He added: "Other categories have evolved to excite shoppers with new and interesting flavours. However the soft drinks category still has a long way to go and there is a huge retailer opportunity to increase sales by widening the choice of flavours that they stock.
"Our £5m heavyweight national brand investment will drive massive brand awareness which will create lots of shopper demand."