As shoppers' priorities are changing again with the colder months ahead, find out how you can cater for their demands and support your business.
With colder nights looming, autumn would typically be the time when heating is turned on in homes across the country. However, research shows that due to the Cost of Living crisis, many shoppers are struggling to make ends meet and are having to make tough choices about what to spend their money on. With shoppers' priorities changing and more care being given to what and where they buy products, this autumn will certainly prove to be more challenging.
Retailers will need to ensure they are focused on catering for their shoppers' new priorities, but also keep the health of their businesses front of mind. Below are a few of the key things that the Partners for Growth Category and Retail Experts recommend you focus on this autumn.
Focus on your business
At a recent Retailer Advisory Panel meeting, members gave their views on the level of confidence they felt for the outlook for the channel. With the ACS Local Shop Report indicating strong growth for the convenience channel over the next five years it won't come as a surprise that all panel members were feeling very positive about the outlook for the sector.
However, it was also agreed that retailers were currently facing some significant trading challenges. The panel cited five areas of their business that retailers should be focusing on now, to ensure their businesses are well placed to navigate through these challenging times.
Five key business tips from our retail experts
1. Crime
There has been a dramatic increase in store theft, often accompanied by violence towards store staff. Whilst larger retailers have resorted to the hiring of security guards, this is unlikely to be a viable option for the average convenience store, but there are several things retailers can do to combat theft.
Better CCTV will put off some would-be shoplifters, as well as provide evidence of their crimes.
Merchandising high value products such as health and personal care products, close to or behind the till point. Alternatively, consider merchandising empty packets, which can be scanned and fulfilled once the product is taken to the till point.
If a store refit is planned, now might be a good time to build in plans to relocate the till point so that it enables a direct view down the aisles, as Budgens retailer Ramesh Shingadia has done.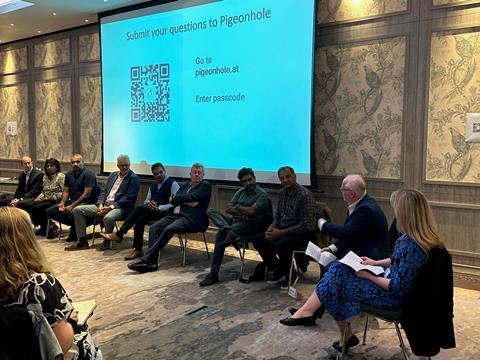 The Partners for Growth Retailer Advisory Panel in session (from left to right), Dean Holborn, Holborns, Sue Nithyanandan, Costcutter, Mandeep Singh, Singh's Premier, David Charman, Spar Parkfoot, Ramesh Shingadia, Budgens, Jonathan James, James Convenience Retail, Kay Patel, Best One, Kishor Patel Nisa.
2. Staffing, recruitment and wages
Inflation is driving up the cost of labour, not just in convenience, but in all sectors that tend to rely on the same pool of part-time workers. This presents a big issue for convenience retailers, as they need to ensure they offer competitive salaries to attract quality staff. What's more, retailers need to ensure they offer a positive, enjoyable and caring work environment to reduce the risk of losing their best staff to other, perhaps more appealing jobs - it is far cheaper to retain good staff than it is to recruit and train new staff.
3. Maintain your margins
Although inflation has fallen back slightly, it is still significantly higher than in previous years and for this reason alone, it is important that retailers keep an eye on their business fundamentals and in particular how their categories and overall operating margins are holding up in the face of the Cost of Living crisis.
But this can be a real challenge for many retailers, so they will need to strike a balance between offering competitive prices and maintaining their margins as best as possible. If this isn't feasible, then convenience retailers should look to identify higher-margin products or services, 'such as Vape Stations, a Food-to-Go deli, or "a Refreshment Zone' to offset wider margin pressures.
Spar retailer David Charman comments: "Most convenience retailers won't have experienced inflation at these levels before, and this new inflationary climate necessitates a different mindset to running a retail business than over the last 30 years. It is key to review your business fundamentals and prices regularly, to get a clear understanding of how the cost-of-living crisis is affecting your business. It is essential to pass on price increases to customers to maintain your margins. Failure to do so really could put your business in jeopardy."
4. Review your range
Making sure your store and range offering meets your shoppers' needs has always been key to a successful convenience store, but with shopper priorities and need states shifting, it is now more important than ever to keep on top of needs and range accordingly. Keeping a close eye on your epos data and other business fundamentals will give you an indication as to how the Cost of Living crisis is affecting your store. It will help you understand how many shoppers visit the store compared to before, how much they are spending each visit, what categories they are shopping for and what they are currently buying. If for example, they are buying more value-oriented products or products on promotion, it will help you identify and de-list slower sellers.
Retailer Advisory Panel member Ramesh Shingadia comments: "As retailers, we know that many of our customers are really struggling to make ends meet, so we need to try to keep prices as low as possible, flex our range to include more value products and PMP's, so that we can be competitive. However, with the rise in energy and food costs driving up inflation, resulting in margin pressures, retailers will face challenges doing this, so they will need to look for other ways to refine and adapt their category ranging and store offering to help, such as vaping and food to go which has been very successful for us."
Now that availability issues have eased, we would recommend you review the recently updated unbiased Partners for Growth advice, to help ensure you are representing all the need states across your categories and are better catering for your customers' new priorities.
5. Focus on your convenience strengths
The primary reason shoppers come to your store is to satisfy a mission. By tapping into the experiential mindset of convenience shoppers, retailers can make their store a destination for their community and use this to generate incremental impulse purchases across a variety of categories. By optimising category ranges, retailers can create space to introduce new products and services, such as slush machines, vape stations, or a deli counter, all of which deliver significantly higher margins than typical grocery categories. These new offerings can help offset lower margins across core grocery categories, enabling the retailer to keep prices in these categories competitive, yet still maintain the overall store operating margin.
Panel member Mandeep Singh, of Singh's Premier comments: "We recently introduced a Refreshment Station, which offers twice the margin of traditional soft drinks, and has attracted a huge number of shoppers looking for a simple, low-cost family treat, at a time when they can't afford to go out for a bigger treat."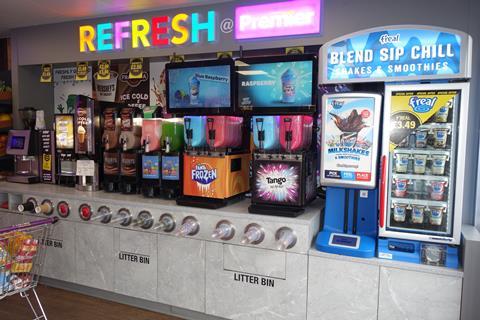 Focus on your categories
Ensure that you are using the latest advice available to maximise sales within your store.
For Example , top tips for cooking ingredients sales include :
Ensuring the fixture is blocked out by category to ease navigation and make sure both stock cubes and pots are offered to drive trade up and appeal to different shopper profiles.
And when it comes to dry packet sauces, group clearly by sub-category and cover a wide range of flavours to cover different meal occasions and tastes.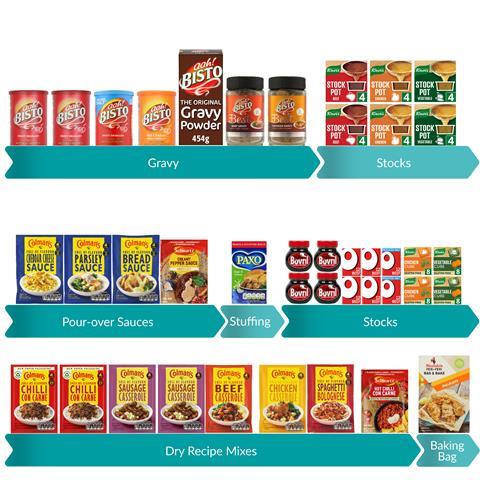 For more impartial advice on key categories that have been proven to work instore, click here
Do you have a question for the retail experts or want to find out more? Click here to visit the Partners for Growth website and share your question or comments with us; https://partnersforgrowth.co.uk/contact-us/

About Partners for Growth
Launched by Unilever in 2003, the Partners for Growth programme has been providing convenience retailers with unbiased category and business growing advice for 20 years, helping thousands of retailers grow their sales by as much as 42%*.
The advice is provided by category experts, which since 2009, has been supplemented by retail advice provided by our panel of retailers, with the purpose of helping convenience retailers improve their overall business.
Over the years, the panel members, who between them have over 250 years of experience, have been recognised by the industry as having some of the best run convenience stores in the country. So their knowledge of working in the convenience sector is unparalleled. They choose to freely give their time to support Partners for Growth, simply because the programme is impartial, and can be trusted to help convenience retailers grow their categories and business.