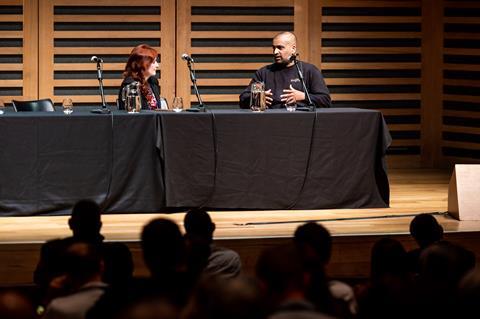 Mandeep Singh expects his delivery service to account for half of the business' overall turnover by 2026.
Speaking at the recent Convenience Conference, the Sheffield-based Premier retailer, and Convenience Retailer of the Year 2022, said he was looking to expand the business, by delivering to new areas and reaching more customers, as well as adding more vehicles to its current nine-car fleet.
'Singh's Drop', which he set up with his brothers in the height of the pandemic, currently makes up a third of the business' turnover, of which he operates from three stores, having already doubled in sales since then.
Mandeep said the service offers online shoppers 3,000 lines, allowing customers to do a "full supermarket shop", with average basket reaching as high as £30, which equates to three times that in his store.
"Every online customer is three customers in store," he said. "How do you get customers in store in this climate? It's very hard, but what supermarkets can't do is deliver tobacco, or deliver as quick as we can, and that's how you pull in that business."
He said the fact his delivery business was done independently, rather than through third-party couriers such as Deliveroo or Uber Eats, was making it more profitable by avoiding commission charges, as well as helping to drive its own brand.
"When you start outsourcing what you're already doing, there's a cost to it, and up to 35% can be taken out of your profit margin," he said.
"Retailers are obviously in different circumstances, but if you've got a team behind you that is willing and has the fire in their bellies to do a delivery service, I'd advise you to set up your own.
"Convenience stores will always be there, and people will always need them. But the wheels are turning quick, and the biggest growth out there now is delivery, it's bigger than anything, so you need to be geared up for it."