Walkers is rolling out its first ever taste guarantee promotion across its 'better for you' snacks, to help retailers drive sales and tackle consumer misconceptions about the range.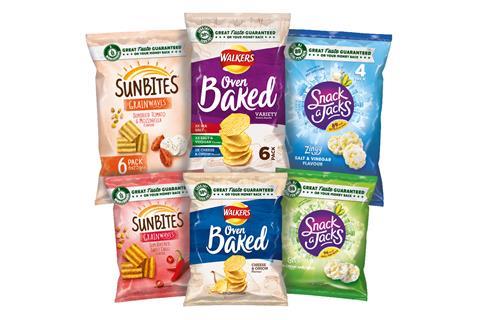 The Taste Us. Love Us. campaign is being launched to demonstrate Walkers' confidence in brands such as Snack-A-Jacks, Sunbites and Walkers Oven Baked. The 'better for you' portfolio covers a range of PepsiCo products including reduced fat, wholegrain and corn snacks.
Michal Iwasyszyn, marketing manager at Walkers brand owner PepsiCo UK, said: "We know that shoppers are concerned about taste when choosing smarter snacks, but as soon as people taste our products, the repeat purchase rate is phenomenal, for example the repeat purchase rate for Sunbites is an impressive 54% [AC Nielsen Sep 2018 / Kantar Worldpanel Sep 2018]. Snack-A-Jacks, Sunbites and Walkers Oven Baked are all great tasting so we have no doubt that this campaign will be a real success for retailers."
The new Taste Us. Love Us. packs will boast a distinctive flash to generate stand-out on shelf, stating: 'Great taste guarantee, or your money back'.
Described as an opportunity for retailers, the promotion will run throughout 2019 and will be supported with a full marketing plan including TV support, influencer campaign, digital, on pack flash, sampling and in store stackers and POS.