With market analysts GlobalData UK predicting Easter spend to rise 4.2% to a whopping £1.7bn, there's all to play for this season.
While traditional chocolate of course remains central to the occasion, senior retail analyst at GlobalData, Zoe Mills, claims that many consumers will be on the lookout for healthier options. "While chocolate Easter eggs are a staple of the event, 40.1% of shoppers are planning to seek out healthier alternatives this year," she says. "The continued shift in dietary habits has seen a number of consumers turn away from dairy and gluten, encouraging retailers and brands to improve the level of choice in vegan and free-from Easter eggs, as well as dark chocolate options."
With this in mind, we look at the seasonal lines offering stores a point of difference this year: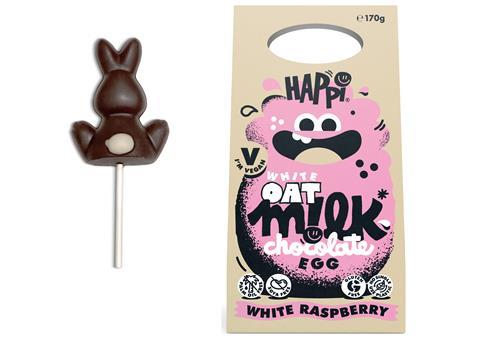 Happi White Raspberry oat m!lk egg
Oat m!lk chocolate brand Happi has brought two new products to the plant-based aisle this Easter: the White Raspberry Easter Egg and Chocolate Bunny Lollies.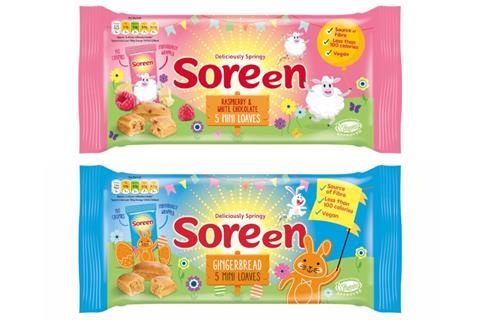 Soreen springtime Mini Loaves
Soreen has released two Limited Edition Mini Loaves.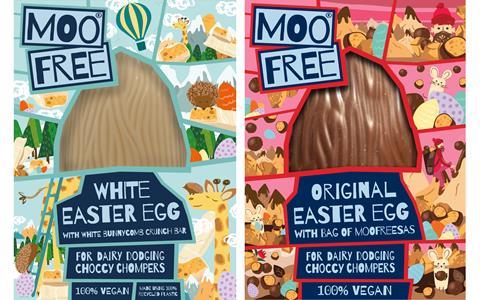 Moo Free shell eggs
Moo Free, the free from, vegan chocolate brand, has expanded its Easter collection with the launch of two new shell eggs, including its very first, all-white hollow Easter egg.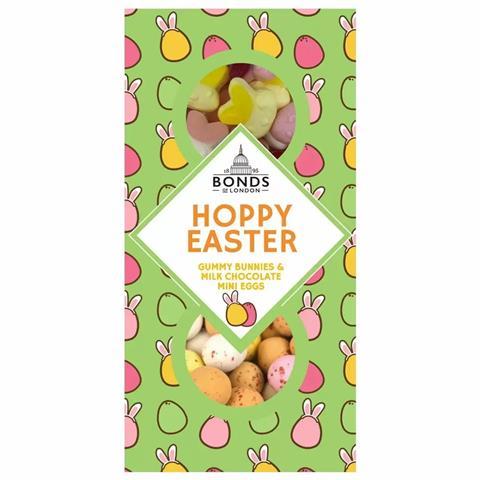 Bonds Hoppy Easter Pun Box
World of Sweets, which incorporates Hancocks, Bonds of London and Wholesale Sweets, has unveiled a range of Easter treats.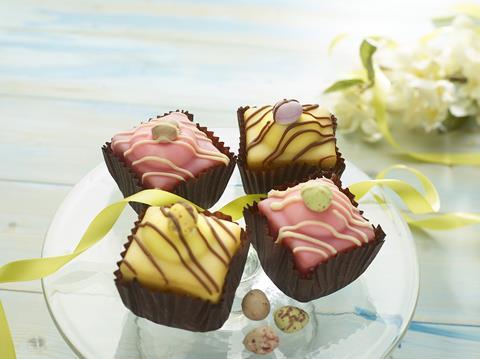 Country Choice Fondant Fancies
Country Choice has added Fondant Fancies to its Easter range. Available in a mixed case of 10 x 85g strawberry and lemon cakes, the Fondant Fancies have an rrp of £1.40.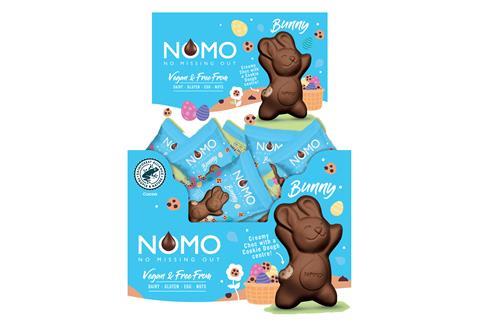 Nomo Cookie Dough Bunny
Vegan and free-from chocolate brand Nomo is bouncing on to the spring scene with a host of Easter treats. Taking centre stage is the Cookie Dough Bunny (rrp 80p), made with creamy choc and filled with cookie dough.