World of Sweets, which incorporates Hancocks, Bonds of London and Wholesale Sweets, has unveiled a range of Easter treats.
The 160g Hoppy Easter Pun Box is the first in the Bonds of London Pun Box range to contain both gummy sweets and chocolates. Each box is packed with fruit flavoured gummy bunnies and milk chocolate eggs coated in a candy shell. Each case includes 12 pun boxes with an rrp of £2.
Also new for 2022 is the Bonds 260g Hoppy Easter Cup, filled with bunny and chick marshmallows, gummy eggs and bunny heads and white chocolate snowies. These sell in cases of six with an rrp of £2.50 per cup.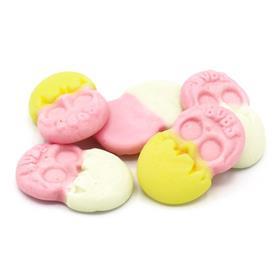 The World of Sweets seasonal gifting range will also feature 'Bee-lieve in yourself', 'Absolute Gem' and 'Top Banana' Pun Boxes, as well as the new Pina Colada flavour Spring Tipple Bag.
New to the novelty range and designed with children in mind are the 80g Bonds Jelly Bean Bunny Tubes, rrp £1.
Vimto Fried Eggs, mixing the classic well-loved flavour with an Easter themed shape, are also new for this season.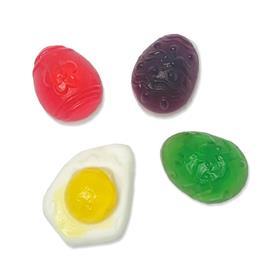 The firm claims that BUBs Egg Skulls are "on theme" for the season, featuring BUBS skull sweets with an easter egg shape.
Finally, exclusive to Hancocks for the upcoming Easter season, are Haribo Eggs Galore, containing the popular fried egg along with new multicolour Easter egg gummies, and Haribo Bunnies gummy sweets.