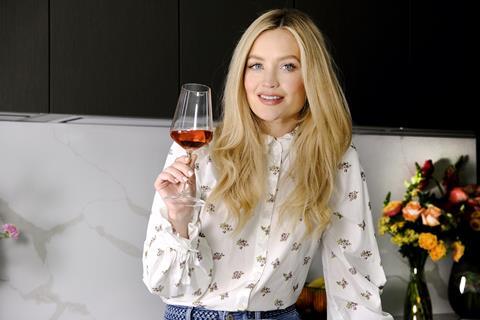 Treasury Wine Estates' wine brand Blossom Hill has partnered with television and radio personality Laura Whitmore on a consumer campaign to celebrate its 30th birthday.
With a focus on elevating Blossom Hill and aligning the brand with life's little celebrations beyond the big milestones, the integrated campaign launching in June 2022 is supported across in-store, PR, and social media.
Speaking about the campaign, Laura Whitmore said: "When Blossom Hill told me they wanted to help smash the stigma and pressures that come with reaching milestone birthdays, I was all in. I've been there, done that, and got more than a few t-shirts. I know being in my thirties now, that life certainly doesn't end here and in fact, it just keeps getting better. Now I think we can all raise a glass to that, cheers to 30 Blossom Hill!"
To support the campaign and help retailers maximise sales, Treasury Wine Estates will be launching Blossom Hill 30th Limited edition labels in August until end of 2022. The celebratory 30th limited edition labels will appear on the Blossom Hill wines Soft and Fruity Red Wine; Crisp and Fruity White Wine and the White Zinfandel.
Ben Blake, head of marketing at EMEA at Treasury Wine Estates, said: "We're thrilled to be partnering with Laura Whitmore on the Blossom Hill 30th campaign, Laura speaks so well to our target audience and is one of the most loved TV personalities in the UK. This integrated campaign will seek to elevate Blossom Hill through association and excite existing customers and consumers new to the brand alike."