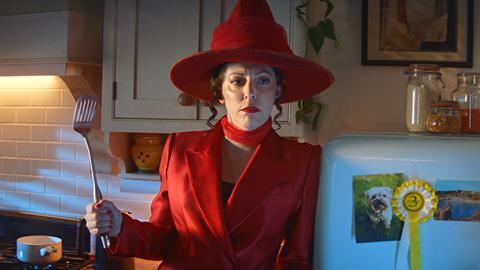 Birds Eye has launched a new marketing campaign for its chicken range.
In the advert, The Chicken Witch of the West will be seen helping transform every meal using Birds Eye products. To showcase the broad appeal of the range, the campaign will celebrate two parts of the range – Birds Eye's Chicken Grills and Chicken Dippers.
The advert will air in two bursts, with the focus alternating between Chicken Grills and Dippers, between early July and December and will be amplified through social and digital assets too.
Marketing director at Birds Eye Sarah Koppens said: "We saw so many buying into the frozen chicken category during the pandemic and using Birds Eye chicken products in different ways across lunch time and in creating higher quality at-home dining experiences. As a family brand, we wanted to showcase how versatile our chicken products are for children and adults alike, and to encourage shoppers to experiment with our Chicken range, by taking some inspiration from The Chicken Witch of the West."