Consumer thrift and experimentation is driving more meal sales at c-stores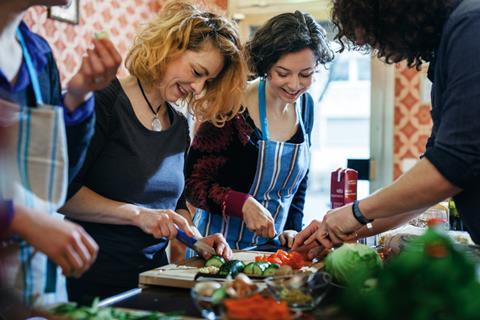 1. Almost seven in ten shoppers cook from scratch all or most of the time
Has Covid-19 inspired a new generation of home-cook Cordons Bleus?
According to Mintel, more people than ever are cooking from scratch in the UK. It reports that in November 2021 69% typically cooked from scratch all or most of the time – compared to 58% in pre-pandemic November 2016.
Chances are they're keen to show off their new cooking skills, which four in ten say improved over lockdown. It's not just about rinsing banana bread recipes either. Richard Martin, chief customer officer at Premier Foods, says home cooks are now keen to try something new.
"As more people spent time at home during the pandemic, we saw a significant rise in home-cooking and experimentation," he says.
"Our Kitchen Cooking Index, which dives into the nation's cooking habits, found that one third of British households added a new dish to their weekly evening meal routines during the first and second lockdowns."
"We've seen this play out in store as people want more exciting meal experiences at home, opting for new products and more exotic flavours, such as the Sharwoods' Deliciously Vegan Indian Sauces."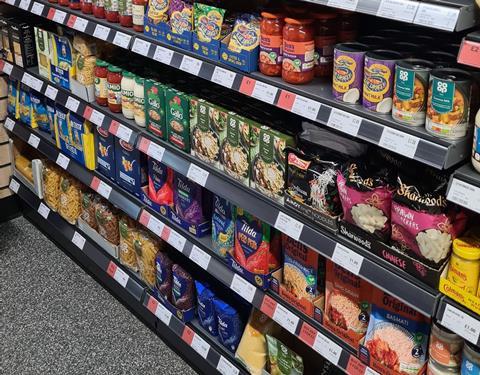 2. Oriental and Indian are the new sales superstars
"The sales of Oriental (prawn crackers, dipping sauces) and Indian (poppadoms, naan breads) accompaniments saw record positive performances in 2021 versus 2019," says Marcus Vallance, head of wholesale at SalesOut.
"This suggests the hard work that many store owners have put into encouraging their customers to see their stores as a complete one-stop shop for all their wider meal needs has paid off."
It certainly has in Pete Penlington's Nisa Local in Offenham, Worcestershire. "For us anything that goes with chicken goes well," he explains. "So people will pick up some chicken and then grab a sauce: it doesn't matter if it's Thai or Indian, they just want something tasty. Prawn crackers also fly off the shelves!"
Pete has also managed to spice up sales by moving the jars and sauces to the back of the store. "For us, the category is about space, adjacency and price overall," he says.
"So we used to have the world food by the chiller and people weren't really looking at it. Now we put Sharwoods and the like at the back of the shop and it just flies out. People need time and space to browse and think about what they want to buy. Dinner is not always an easy choice for them!"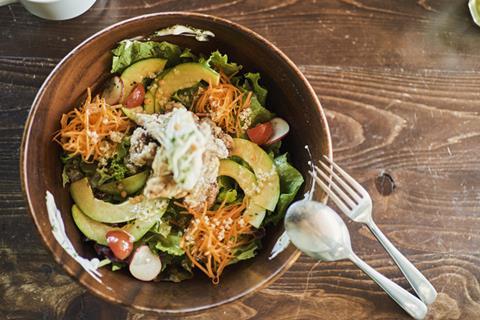 3. Vegan meals now make up an eighth of meals at home
"More people are choosing a plant-based lifestyle than ever before," says Aditi Hilgers, head of marketing UK for Old El Paso.
"Vegan meals now account for one in eight meals prepared at home, equating to an additional 350 million plates of food that are now vegan-friendly, compared to five years ago [Kantar].
To meet the market Old El Paso launched its Veggie Fajita Kit at the end of 2021. The appetite for products in this sector proves that vegan meals are reaching an audience wider than traditional animal advocates.
"Given that 92% of plant-based meals are eaten by non-vegans [Kantar], it provides the ideal opportunity to recruit shoppers both within and outside of the vegan community," says Hilgers.
'At a time when around 14% of adults (7.2 million) in the UK are following a meat-free diet, shoppers are increasingly looking for plant-based options and ingredients," adds Martin.
"For example, vegetarian curry was the second fastest-growing dish in terms of popularity during the first and second lockdowns."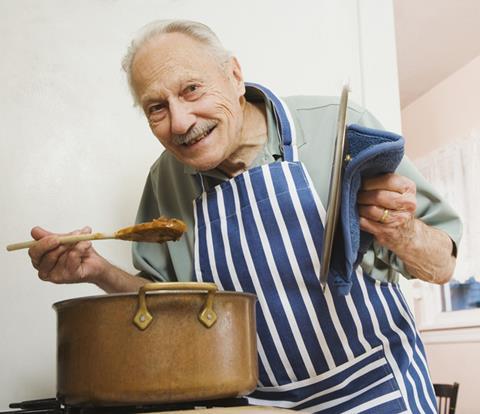 4. Older people are more likely to scratch cook
Age matters when it comes to meals-at-home. According to Mintel 56% of over-55s prepare meals from scratch for their household – often because they have more time on their plates.
Meanwhile, shoppers under 45 are more likely to mostly use prepared ingredients rather than cook completely from scratch.
Pete has seen how this works on his shop-floor. "What we find is that couples with kids are coming in to pick up something readymade, like one of our Thai meals" he says.
"On the other hand it's the slightly older couples that are looking to cook from scratch more. I think that everyone has more time at the weekend – and that's where we see sales in the category rise across the board."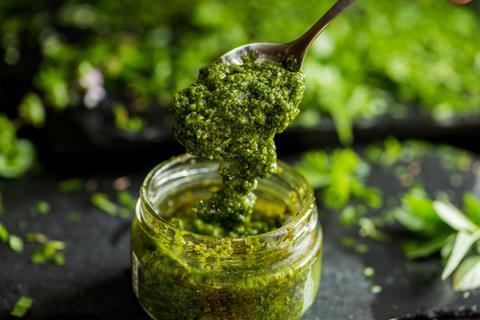 5. Sales of pesto haven't peaked yet
Alongside Indian and Oriental sauces, Italian fare was one of the big Covid-19 winners.
"Italian Sauces experienced huge growth during COVID," says Jonathan Childs, commercial brand manager for Sacla in the convenience channel.
"Pre-covid shoppers bought Italian 8.8 times a year, this increased to 9.5 during covid and has now settled at 9.2 – ahead of initial levels [IRI]."
Childs says that Pesto (including Sacla's £1.99 PMP range) was the star performer. Pesto sales soared by 25% during the pandemic, driven by new shoppers (penetration grew by +11%). And it seems to have stayed popular. "Pesto is now +17.3% [Kantar] ahead of pre-covid sales, as those new shoppers who tried pesto during the lockdown period have continued buying it (so it was not just a lockdown whim!)," says Childs.
On the other hand, data from SalesOut shows that Italian accompaniments like pasta saw the deepest downturns in 2021 – reflecting the fact that many consumers returned to the mults for their bulkier buys.
6. Forty-five percent of shoppers cook at home to save cash
One big factor set to give the home-cooking trend legs is cash (or lack thereof). Already, nearly half (45%) of shoppers say they cook at home to save money [Mintel]. And that proportion may rise as National Insurance and inflation rises kick in. So retailers like Amrit Singh from H & Jodie's in High Heath, Walsall, are putting value front and centre.
"With our freezer deals people can basically fill their freezer for a fiver with pizza, chips and a dessert – so they're really popular," he says. "We also do a chilled mid-week deal where people can buy meals like stir-fries with marinade and a sauce [see pic].
"Social media is really important to get the word out there. We just put it on Facebook and immediately see shoppers come in asking about them."