Find out the latest on increasing demand for on-the-go products and challenges posed by the upcoming HFSS legislation.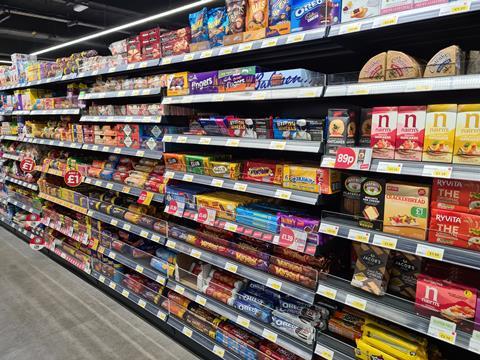 1. The biscuit category in convenience is worth £270m, up +18.1% YOY
Pladis reports that in convenience specifically, the biscuit category is worth £270m, growing +18.1% year on year [Kantar WPO MAT to 24.01.2021]. Vice president of customer at Pladis UK & Ireland, Scott Snell, says this growth shows no sign of stopping: "Core subcategories such as Everyday Biscuits (+15.1%), Everyday Treats (+11.9%) and Chocolate Biscuit Bars (+11.5%) continue to propel category growth [Nielsen Total Biscuits Market – 52 w/e 02.01.2021], as many Brits have adopted a flexible working pattern. The increase in time spent at home correlates with an increase in hot drink moments (+11.8%) [Kantar Usage MAT data to 24.01.2021], prompting shoppers to reach for the biscuit tin more frequently."
He reminds retailers to focus on the top sellers: "It's important to remember that 80% of biscuit sales come from just 5% of products [Nielsen ScanTrack, Symbols and Independents, 2020] – so keeping well-stocked with the bestselling, core range of biscuits is independent retailers' ticket to maximising sales."
Kay Patel, who owns a Best-One store in Wanstead, London, says: "In general compared to pre-pandemic times, the category is actually doing better, biscuits are doing really well for us. Obviously in the pandemic everything went up but it's good to see we're doing better than our last 'normal' year. McVitie's is always the number one brand for us in the biscuit category, but Lotus is also doing really well for us. Cadbury fingers has been static for a while, just going steady, and we've seen a resurgence of Maryland cookies over the last few months, when before they weren't doing so well at all."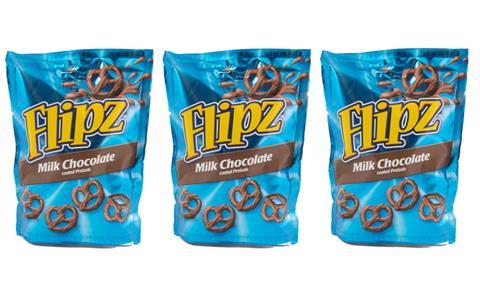 2. There has been a resurgence of on-the-go formats as restrictions ease
Mondelez states that in the last two years on-the-go snacking purchases dropped as shoppers stocked up on bigger packs to enjoy at home.
However, trade communications manager Susan Nash says this is beginning to change: "During lockdown consumption focused on in-home and shoppers were looking for offers they could depend on and trust. More recently however, as restrictions have eased, we've seen the on-the-go occasion begin to recover which is helping to drive more sales in snacks like healthier biscuits, cereal bars, and on-the-go biscuits."
Scott Snell from Pladis agrees that the on-the-go biscuits occasion is set to grow. "Whilst there's still a pool of cautious shoppers sticking to evenings in, as we emerge from the pandemic there will be lots more consumers taking advantage of being able to leave the house, which will result in a resurgence for on-the-go formats," he says. "Whether people are commuting to work or meeting up with friends – they'll be looking to grab their favourite snacks to fuel their journeys. We'd advise independent retailers to stock-up on grab bags – such as Flipz Milk Chocolate – which will be key to driving impulse sales."
Over in cakes, research from Kantar suggests individually wrapped cakes are growing again at +8.2% following their flat performance in 2020 [Kantar, 52WE 31st October 2021]. Marketing director at Soreen, Liz Jacobs says: "As social movement returns, people need tasty snacks to take with them on the go. Small Cakes, the biggest segment in the category, are also in good growth of +5.7% [Kantar, 52WE 31st October 2021].
Kay has seen on the go sales bounce back. "Definitely compared to pandemic sales individually wrapped muffins, flapjacks, and cake slices, they're all doing okay now, as we have some offices around us, so I think as people are coming back into the office, they're grabbing something to keep them going," he says.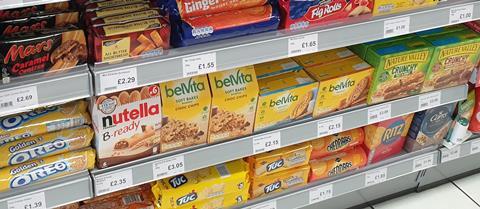 3. Healthier biscuits are making a comeback
As the new year begins and many pledge to be healthier, it's no surprise we see this trend reflected in the category.
"Within on the go (which currently accounts for about 12% of the market) healthier biscuits make up 58.8% of the market [Nielsen independents & symbols, Value sales (£), MAT 6/11/21]," says Mondelez's Nash.
"Between 2014 and 2019 most growth in biscuits were from healthier offers. Sweet was in growth, but not to the same extent. In the pandemic we saw that trend reverse. Sweet grew substantially at the detriment of healthy biscuits. Post-lockdown we're seeing a reversal of that trend with healthier now showing the highest growth. That's important because healthier biscuits are a real value driver."
Spar retailer Rachel Hockmeyer of Hockmeyer Motors in Sleaford, says that she is seeing an increase in healthier biscuit sales. "It's a funny time of year for cakes and biscuits because obviously a lot of people are on diets, so we are selling a lot of healthier biscuits like Belvita, Alpen bars, that kind of thing, and lower fat ones too. But the Wilcox Cakes are not by any stretch of the imagination healthy and they're still doing really well, but in January we tend to not sell quite as many because people are dieting."
However, other retailers haven't been able to tap in fully on this trend due to availability issues. "Healthier biscuits like Belvita we're having trouble getting hold of, even before the pandemic there was always a short supply of Belvita," says Kay. "We haven't been able to get hold of any for about a month, though they have just become available to order again. The morning goods section we have near the till has Belvita Soft Bakes and they're on promotion this month so it's frustrating we haven't been able to get hold of any."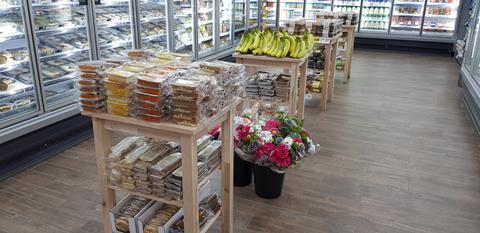 4. HFSS will affect impulse buying of cakes and biscuits
Many suppliers are of the opinion that the HFSS legislation will affect impulse buying of cakes and biscuits.
Marketing director of Soreen, Liz Jacobs, explains: "54.5% of convenience shoppers buy on impulse and 19% of purchases are made from areas which will be subject to HFSS restrictions [Lumina, July 2021], which is a concern because currently only Soreen products in the cake category are HFSS compliant. Therefore, some of the category's bestsellers will disappear from secondary displays as well as multibuy promotions.
"Stores that are bound by the regulations will have to find ways to attract shoppers down the cake aisle as well as ensure they are prioritising compliant products for display. Stores that are exempt from should keep a close eye on how category sales evolve, particularly in relation to compliant products, which are likely to see a burst of trial and popularity due to their improved visibility elsewhere in the UK."
Burton's Biscuit Company believes that the changes will hit top up shoppers the hardest. "Biscuits typically feature in most shoppers' weekly shops, so we expect footfall down the main aisle will remain largely unaffected," says marketing director Kate Needham. "However, HFSS will undoubtedly impact impulse sales of biscuits. We predict the biggest impact will be felt from shoppers on a top up mission, popping in for a few items who may have previously picked up a pack on impulse when they see biscuits on a gondola end on promotion."
Rachel is worried that this could have a negative impact on her business. "It is the sole thing I am most concerned about this year, and that's with all the utility prices and the wages going up, and that is because we are so well known for our gifting – our hampers, none of those will comply with the requirements, I'm not going to be able to have my hampers on my front of store unit, so customers are going to have to go in a secondary section to get those. And because we are a symbol group and we are just over the 2,000 square feet, we will be affected by it."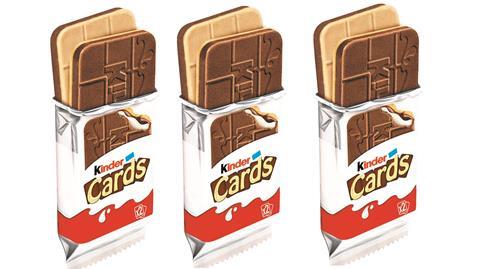 5. Individually wrapped portions will become important as HFSS comes in
The HFSS legislation is going to be introduced this year, where the government is restricting the promotion of products high in fat, sugar, and salt (HFSS).
They are restricting this by volume (eg buy one get one free) and in store entrances, aisle ends and checkouts. Check this ACS quick explainer to see if your store is affected.
Customer development director at Ferrero UK & Ireland, Levi Boorer, believes portion wrapped treats will be important in tackling the challenges the new legislation will create.
"We believe that a focus on portion control and responsible treating is the best approach, and that is reflected in our existing range and latest product launches," he says. The firm's Kinder Cards, which hit the biscuit aisle in August 2021 are available in single-serve packs containing two biscuits, and its individually wrapped Duplo bars are 100 kcals each.
Burton's has already observed an uplift in portion-controlled biscuits, claiming that many consumers prefer to have a smaller portion of a standard product, rather than one with a healthier recipe. "Over the last 12 months we've seen shoppers switching out of the healthier and cereal category into the likes of portion packs, particularly focused around the under 100 calorie products," says Needham.
"Whilst the focus of this growth was from kid's lunch boxes, we also saw an additional 21 million mini biscuit portion pack occasions from adults aged 35-64 with no children [Total Coverage inc discounters and Kantar (11.07.21) Total Value Channel.], thanks to shoppers wanting treats but without the guilt or risk of overconsumption. This has been reflected in the phenomenal growth of Burton's Minis range, with Maryland Minis and Jammie Dodgers Mini's in 32.3% and 21.5% growth respectively [Sweet biscuits. Combined Read: Nielsen Scantrack (17.07.21)]."
Individually wrapped portions are already performing well for Kay, who lists £1 Gold bars, Penguin bars and KitKat among his best sellers. "They all started taking off during the pandemic but we're still seeing strong sales now," he says.
Lisa Manning is the category and insight manager for Border Biscuits. She says that although HFSS will overhaul the biscuit category, there is still opportunity for premium biscuits. "We pride ourselves on producing great quality biscuits and would never want to remove the ingredients that make our products so enjoyable for consumers. We do, however, offer a range of pack sizes to suit every biscuit consumption occasion – from mini packs to portion controlled options that offer customers a more permissible treat for when retailers are considering their range for this year and ahead," she says.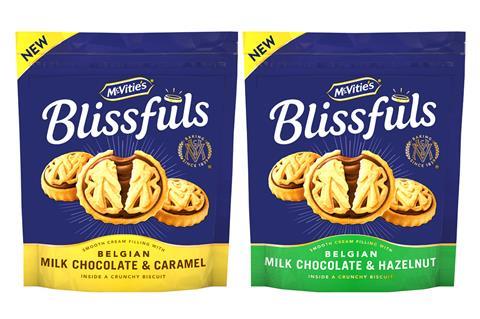 6. Indulgent biscuit propositions and special treats are expected to grow in 2022
Despite healthier lines showing promise, Snell predicts that demand for indulgent biscuits will also increase. "With feelings of uncertainty around Covid-19 still underlying, we expect to see growth in slightly more indulgent propositions and special treats as shoppers seek out little pick-me-ups."
Pladis recently launched McVitie's Blissfuls, which Snell claims is a "moreish special treat that will help independent retailers drive evening snacking sales".
Burton's Needham agrees that indulgence is a key driver. "Over the last 12 months of lockdowns, the biscuit category has seen a boom with sales increasing 3.4% [Sweet biscuits. Combined Read: Nielsen Scantrack (17.07.21)] she says. "This is attributable to shoppers buying more per trip and trading up to more premium, treatier options alongside their everyday favourites.
"Special Treats also performed well into the back end of last year and into 2021. With economic and political uncertainty in the air, shoppers and consumers are looking to cheer themselves up with little treats – which is driving the growth of treatier biscuits. This was reflected in the growth of our premium sweet biscuit offering Thomas Fudges, +45.6% YoY [Sweet biscuits. Combined Read: Nielsen Scantrack (17.07.21)]."
Mondelez's Nash adds: "Whilst we see this growth of healthier options being important, people still want their treats. And they still sometimes are very happy to trade up for those treats, so you've got that divergence of trends going on at the same time."
Border's Manning adds: "There is an opportunity for the category to be redefined and aligned to the changing needs of the shopper. Challenger brands are performing well, and the Special Treats category is driving growth, growing 7.1% and £13m year on year [Nielsen total market data W/E 28/08/21]. Border Biscuits is in a position to offer a treat that is more than just an everyday biscuit, encouraging trade up and opening profit opportunities for retailers.
"The pandemic spurred shoppers to look for comfort and escape in their food, with many trading up to more premium lines to treat themselves. As we return to some normality, consumers are still seeking indulgence but with a more balanced approach. Many are now choosing more carefully as they look for biscuits that are 'worth the calories' when they do indulge…There's no surprise then that the special treats sector is growing ahead of the everyday biscuits category as consumers trade up to make those special moments really matter [Nielsen Total Market Data W/E 23/10/21]."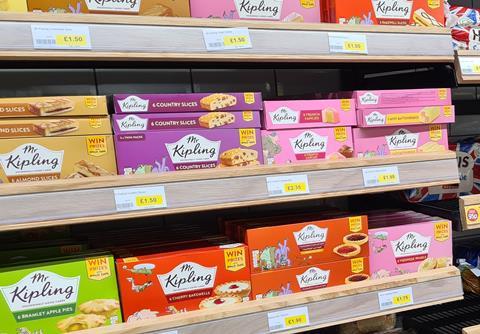 7. Cake consumers are sticking with what they know
Coronavirus has seen consumers revert to traditional cakes and household brands.
"The pandemic has created greater uncertainly however consumers are opting for traditional flavours and varieties of cake which offer comfort and nostalgia," says baker and owner of Fatherson Bakery Laurence Smith. "In the current environment traditional and popular best sellers remain key to the cake category. This includes Lemon Drizzle, Rich Fruit Loaf, Classic Victoria Sponge, Butterfly cakes (Vanilla and Chocolate) and our 2 Cup cakes (Chocolate, Vanilla, Strawberry and Lemon)."
The firm has seen strong growth within the convenience channel over last year, up 20%+, and Smith notes that product areas which perform well include Loaf Cakes, Sponges, Gluten Free 2 go bars, Fruit Pies, Cup Cakes and Traybakes.
Premier Foods has also witnessed consumers seeking comfort in familiarity. "We know that during the pandemic people turned to branded products they could rely on, looking for items they could treat themselves and their loved ones to during uncertain times," says Courtney Lewis, channel director at Premier Foods. "Household brand names such as Mr Kipling and Cadbury Cakes benefitted as a result and as people return to routines of old."
Mr Kipling has experienced sales growth of 2.8% to £164m, and an increase in market share from 15.9% to 16.1% (IRI Grocery Outlets, Total APC, Mr Kipling, 52 w/e 28th Aug 21). Lewis claims that Mr Kipling and Cadbury Cakes combined contribute £200m retail sales value to the category (IRI data: Major Mults52 w/e 28 Aug 21).