Ferrero is expanding its Kinder brand into the biscuit category, with the launch of Kinder Cards.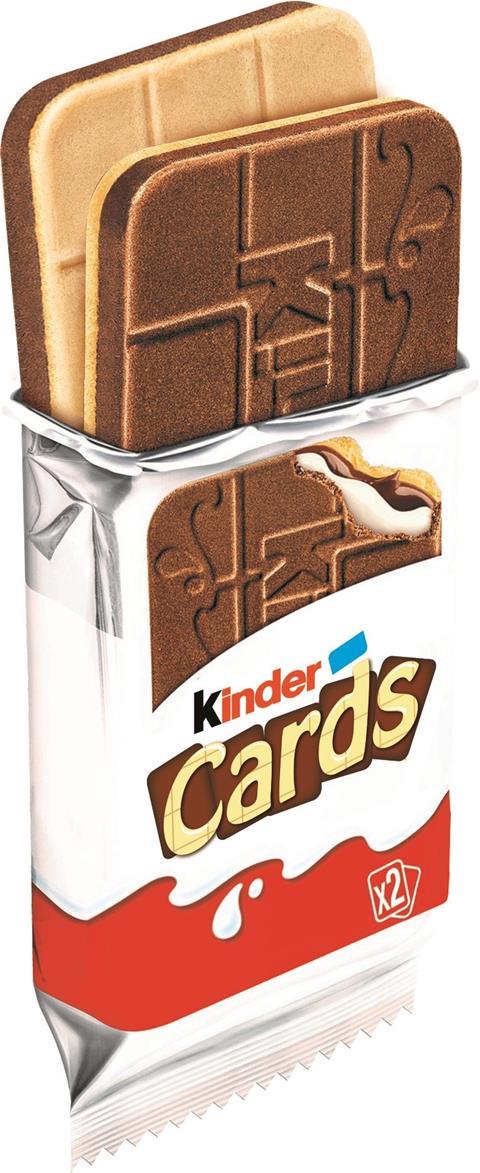 Following successful launches in Ireland, Italy, Germany and France, the UK launch will be supported by a £1.82m media investment, which includes a TV campaign.
Kinder Cards come in two formats – single pack with an rrp of £0.55/ PMP £0.50 UK Exclusive and four-pack with an rrp of £1.80.
Customer development director for Ferrero Levi Boorer said: "Now, more than ever, shoppers have a functional approach to their visits and have a clear idea of the products they need before entering the store. By having products from trusted, well-loved brands, retailers can secure more impulse purchases.
"Kinder Cards have been created with this in mind. Thin and individually wrapped, combining the iconic taste of Kinder, these delicious treats are perfect for the family. They are available in both single serve and multipack formats in order to support retailers looking to drive sales for both on-the-go and at-home consumption, catering to changing demand throughout the week."