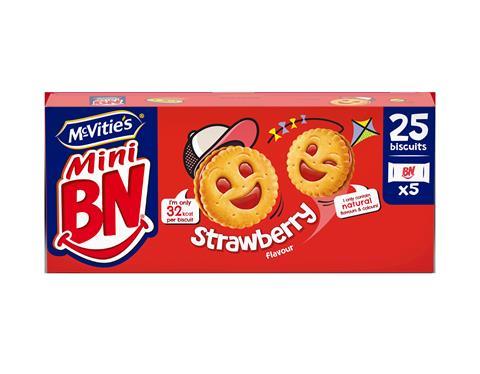 Pladis is bringing the popular noughties biscuit brand, BN, back to UK supermarket shelves under its McVitie's brand after a four-year hiatus.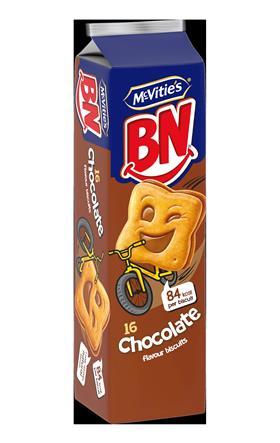 McVitie's BN is launching in Asda stores nationwide this week, before rolling into supermarkets and convenience stores across the country from February.
Available in two pack sizes, the full-sized biscuits come in tower packs of 16 and are available in Chocolate and Vanilla variants.
Packs of McVitie's Mini BN are available in Chocolate or Strawberry. Each box contains five grab-and-go packs of five mini biscuits.
All products have an RRP of £1 and have recyclable packaging through pladis' partnership with Terracycle.
McVitie's marketing director David Titman said: "We know that BN biscuits have a place in many British shoppers' hearts, thanks to their recognisable grin, great taste and a very memorable jingle.
"We're thrilled to be bringing them back to supermarket shelves under our iconic McVitie's brand – the nation's biggest biscuit brand – to join our collection of biscuit tin favourites, from McVitie's Chocolate Digestives to McVitie's Hobnobs, and help retailers benefit from the sales opportunity BN presents.
"We see McVitie's BN bringing moments of joyful fun to families and households up and down the country, whether during sharing moments in front of a film, or out and about on family adventures."
The launch comes after McVitie's announcing its headline sponsorship of Britain's Got Talent this year, which will see its products promoted on TV screens.