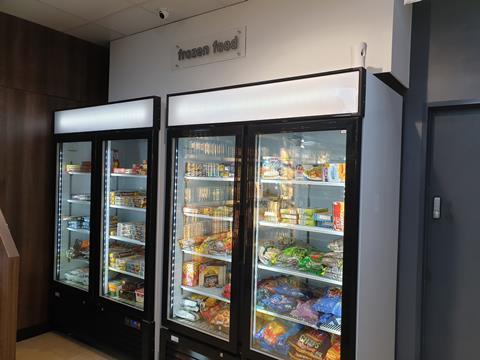 1. Lockdown has seen consumers warm to frozen
"As more shoppers than ever are seeing the freezer as a credible option for quality meals, we're also increasingly seeing shoppers turn to convenience retailers for products that they previously would have purchased as part of a larger weekly grocery shop," says Chris West, commercial manager at Birds Eye. "Frozen food sales are growing more than any other sector in the convenience channel (up +19.4%) [NielsenScanTrack: Total Impulse, Total value sales, total categories 12wks w/e 13-Jun-20]."
Kerry Foods notes that there was an extra £130m spent on frozen food in the run-up to lockdown as consumers rushed to stock up their freezers.
However, Birds Eye predicts that many consumers will continue to buy into the category. "Our shopper data is also showing us that, not only are people stocking up with more frozen products, but in-home consumption is going up too," says West. "People are not just filling their freezers once to have 'emergency' options to hand, but are actively incorporating more frozen products into their meals, which is likely to keep demand higher than expected."
Jason Sichel of Spar Holmer Green in Buckinghamshire agrees that many more people bought into frozen during lockdown and some will continue to do so. "At one point the only chicken you could get was frozen because there was no chilled poultry coming in," he says. "I think a lot of people had to change their buying habits during that period and they've had to try new things and sometimes they liked them and carried on buying it."
Frozen food remains hugely popular at Premier Heyside and Family Shopper Broadoak in Manchester. "Since coronavirus, people found they were binning fresh and that frozen had a long-life," says owner Mos Patel. "People have adapted to old school and they are buying more frozen. We're up 25% in frozen food."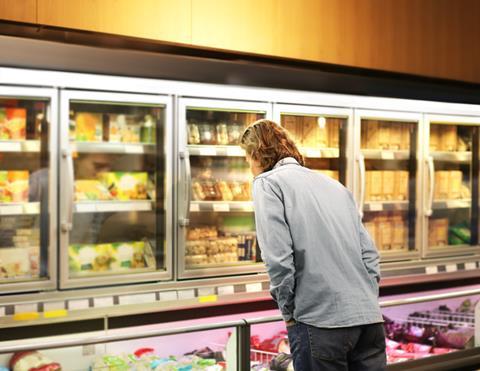 2. Smart product positioning can aid anxious dinner shoppers and boost basket spend
40% of consumers have limited the time spent shopping, according to the Co-op's Covid and Convenience Shopping report. Linking meal components via deals or positioning in-store can help shoppers find what they need quickly, whilst adding incremental sales.
Birds Eye claims that bundles are a good way to offer value, whilst providing a meal solution. "Deals don't have to limited to one 'environment' so can be made up of ambient, chilled and frozen products according to the occasion," says West. "It is key to think about what your shopper is after and ensure that any offers are communicated clearly in store, particularly if they span categories and products aren't able to be stocked side by side."
Upfield marketing director Catherine Lloyd adds: "Cross-category selling will be an important way for independent retailers to drive sales, as well as making sure customers are aware of the full range available to them in your store."
Jason ensures that he offers a selection of meal components "within arms reach", including chicken thighs and fillets, steak, fresh vegetables and sauces. "You don't want to be going one way to get your chicken and all the way down the other end of the store to get your veg, you want it to be close. We have lots of ready sauces too so people can make a good meal - Dolmio for Italian, Uncle Bens for stir fries, and Blue Dragon."
Victoria Southern, marketing & category director at Kerry Foods, recommends increasing cross-category spend by stocking a variety of complementary products, such as sausages and bread buns. "Making the shopping experience as easy as possible will in turn, reduce the cooking time at home for families whilst still offering choices for healthy and delicious meals," she says.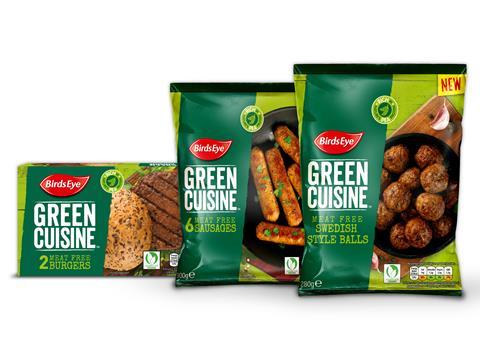 3. Coronavirus has accelerated plant-based eating
One in five UK consumers have cut down on meat consumption during the covid-19 pandemic, according to a survey conducted by The Vegan Society. "Consumers are looking to incorporate healthy meat-free alternatives into mealtimes more than ever, so retailers should look to stock a variety of protein options in store to cater for this growing demand," says Southern. "Richmond Meat-Free Sausages have become the number one best-selling chilled meat-free SKU in the market [IRI to 12.07.20] with £6.5m RSV – equating to 10% of the meat-free sausage category in just 10 months since launch." What's more, Richmond Frozen Meat-Free Sausages have since become the third best seller ROS within just four weeks in market [IRI to 12.07.20].
Upfield, which owns Flora, also noted the trend towards plant-based meals. "According to our research, 12% of UK adults switched to plant-based alternatives as a result of lockdown," says Lloyd.
Birds Eye concurs: "Health is high on the agenda for many consumers, with many moving away from meat-based products and adopting plant-based diets on account of the nutritional benefits associated with pea and soy protein meat alternatives," says West. "This has been amplified during the lockdown period."
Birds Eye's new Green Cuisine meat-free range (+84.1%) has seen a rise in demand from shoppers in the convenience channel (Kantar 12 week data June 2020).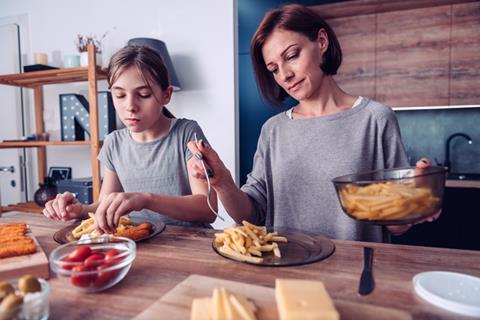 4. Core family meal components are in double digit growth
Throughout lockdown, 503m more families have been cooking at home for mealtimes, an increase of 38% compared to last year (Kerry Foods COVID insights, Kantar State of the Nation 2020). "Sausages in particular have been a big beneficiary of this surge in home cooking resulting in an increase of 51m more sausage occasions in the UK," says Southern.
Birds Eye notes that frozen family friendly meal components have flourished. "With shoppers turning to the core family mealtime staples, products such as frozen fish (+74.2%) and frozen veg (+86.9%) have all helped to drive growth [Kantar 12 week data June 2020]," says West. "Our brands helped to drive growth in all of these categories, with Birds Eye frozen fish (+3%) and Birds Eye frozen veg (+1.4%) all seeing a rise in demand from shoppers [ibid]."
Mos has seen fantastic sales of family favourites with frozen fish fingers and breaded chicken fillets up 50%.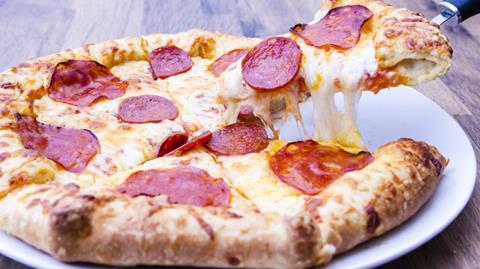 5. Pizza sales are through the roof as consumers emulate the takeaway experience
Frozen pizza sales rocketed +36.7% over the summer (Kantar 12 week data June 2020).
"Shoppers are increasingly looking for authentic meal occasions at home from the frozen category," states Dr Oetker head of marketing Paula Wyatt. Chicago Town Takeaway has seen its value double, with YOY growth of 109.4% (IRI – Total Frozen Pizza - Symbols and Independents - 12 w/e 18 Jul 2020). The range has seen 44.7% growth year-on-year to become worth £4m within convenience (IRI – Symbols and Independents - 52 w/e 18 Jul 2020) and the brand itself is worth £14.4m, an increase of 13.3% YoY (ibid) .
Ristorante has seen impressive results too, up 12.3% and currently valued at £5.8m (ibid).
The demand for pizza is reflected in Mos' stores, where pizza sales have risen an impressive 30%.