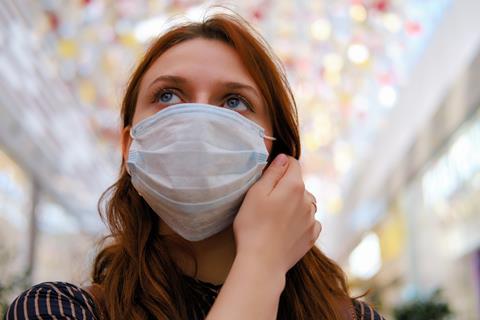 The plan for face coverings to be no longer mandatory in England has been met with concern from sections of the retail sector.
From Thursday 27 January, face coverings will no longer be needed by members of the public. The measure was introduced in November to combat the spread of the Omicron variant.
General secretary of workers union USDAW, Paddy Lillis, suggested that the government could keep the wearing of face coverings as mandatory when in shops. "There is no reason why, when lifting other Covid restrictions in England, the Government could not keep the requirement to wear a face covering in busy public places like shops. Their flip-flopping so far on basic and sensible Covid measures and the different rules across the UK create confusion, reduce compliance and can lead to conflict.
"Retail staff working with the public every day are deeply worried about catching Covid-19. Wearing a face covering protects others, it should not be a personal preference, but a personal responsibility. The Government must be clear and consistent on it being mandatory for the time being.
British Independent Retailers Association CEO Andrew Goodacre added: "It is a positive sign to see the Omicron wave abating, but we hope that the decision to remove some of the regulations is based on science rather that political reasoning.
"Retail businesses need certainty and we want to be sure that retailers do not need to re-introduce these measures in the near future because the government has acted in haste. We now hope that the government can focus on business support as we look to recover."