The new flavours join the firm's £1 rrp range of Crunchips WOW snacks.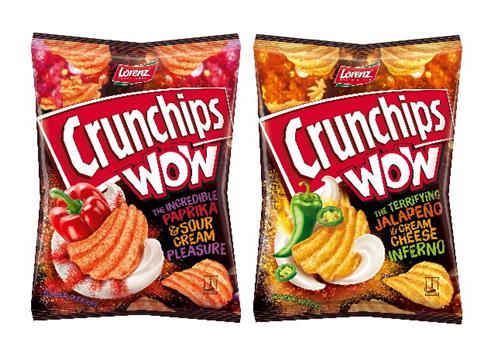 Terrifying jalapeno & cream cheese inferno and Incredible paprika & sour cream pleasure, reflect the trend for strong, bold flavours. They are available in 12 x 80g bags.
The company claims that the range has more than doubled in sales value in the UK over the past three years, and is one of the bestselling brands in Poland, Germany and Turkey.
The two new flavours add to the existing range which comprises Crunchips, Crunchips XCut, Curlys and Pomsticks, which are available to order through Envis Snacks.