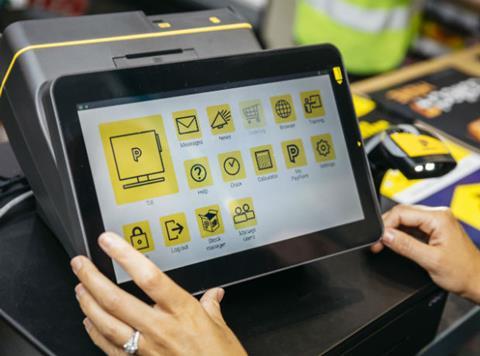 John Moverley wrote from Goodwick Post Office in Goodwick, Pembrokeshire to ask whether I had a senior contact at PayPoint he could complain to because following that recent outage on 14 November, the service didn't come back on for 12 days.
"We were unable to take card payments in the shop and numerous customers walked away, even though we have an ATM outside. We spent hours on the phone to PayPoint every day and received no feedback from them about the progress of the resolution! The people answering the phones refused to put us through to anyone on a higher level and it was only on the 26th that one of them took it upon himself to follow up and resolve the problem! Whilst we were on the phone to him for three hours he co-ordinated with Lloyds bank and Ingenico to find why we were one of only three agents in the country who had an ongoing problem.
And he adds: "Today, 27 November, we received a letter from Nick Wiles advising we would be paid £50 for having no card capability on Saturday 14th! We would like to know how much he feels we should be compensated for the other 11 days and the shockingly poor service we received from his customer service team! We would also like to commend the guy who resolved the problem for us. Unfortunately we don't have his name."
John said it was difficult to know how much it cost them as they were so busy trying to find other ways of getting people to pay, rather than monitoring lost business. "We gave a load of credit we wouldn't have ordinarily have given and were owed thousands of pounds through the period, especially by the vulnerable people we deliver to in the pandemic. Fortunately everyone paid us, but we estimate we lost at least £100 of sales per day. It was an incredibly stressful time, made worse by the fact that PayPoint weren't giving us any updates. We have yet to check the cost of the calls to their helpline, all made on a mobile phone!"
I got in touch with the company and a spokesperson replied: "PayPoint has been directly in touch with the retailer and we've reached a conclusion that both parties are happy with."
Hm, I thought, I'd better check that one. But it turned out quite well.
John says: "We spoke to someone called Matthew who investigated the problem and resolution, apologised profusely, identified our saviour as a person named Zac, and agreed to pay us compensation of £450 on top of the £50 paid to everyone! Apparently the two new pinpads sent to us by Ingenico weren't configured correctly. We received the money in our bank yesterday and I guess will draw a line under the matter."
And it looks as though the calls went through as standard free minutes on the mobile phone.
If you've got a retail problem, call Jac on 020 8502 9775 or email: jac@roper-biz.co.uk.