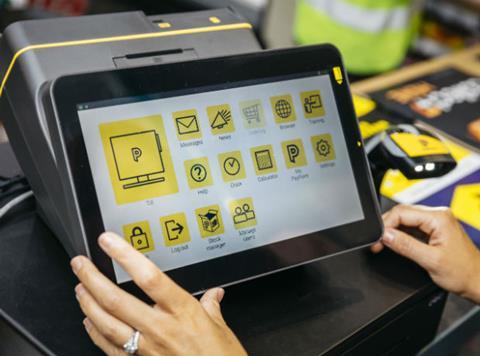 A fantastic tip comes from a regular reader, Amar Uppal, who runs Jays C Store and who writes: "As you may know the PayPoint network was down [on 14 November] which hit card payments as well as key/card utility top-ups…how frustrating for customers and all those PayPoint retailers up and down the country.
"We learned our lesson when we had a PayPoint network outage back in June 2020 and immediately put in place a backup solution for card payments that I want to share with fellow retailers. The SumUp terminal and app for card acceptance, absolutely fantastic and saved the day for us so we could carry on and accept card payments."
Amar says the setup process is easy with a very cheap one-off terminal cost and no monthly fees, just a slightly higher transaction fee of 1.69% per transaction.
He adds: "Account setup is all online at sumup.com and does require uploading of supporting documents for ID and proof of bank account (the SumUp emails to request document uploads may go to junk mail so keep any eye out). Once online setup is complete login in to the online account and order a terminal (choice of three available starting from £39 one off cost). Download the mobile phone app, link your mobile/app to the terminal using bluetooth and you are ready to go.
"We lost a few energy top-up sales during the day but most of these customers still made other purchases whilst in store as we had ability to take card payments so all in all a life saver. Thank you SumUp!"
And thank you Amar. He even has an in-app discount code that he would be happy to send to anyone interested. "And this will shave some £'s from the one-off terminal cost (which at £39 for the cheapest device is very low anyway). If anyone would like a discount code/link ask them to send me a WhatsApp message and I can send them a link."
I also have his mobile number I can pass to anyone wanting to talk to him. As I said to Amar, I usually only get to hear bad news so this has cheered up my week.
If you've got a retail problem, call Jac on 020 8502 9775 or email: jac@roper-biz.co.uk.