Mulkerns EuroSpar in County Down was crowned Sustainability Retailer of the Year at The Convenience Awards 2021 in a category that saw some tremendous entries. We take a look at what set them apart from the competition when it comes to sustainability.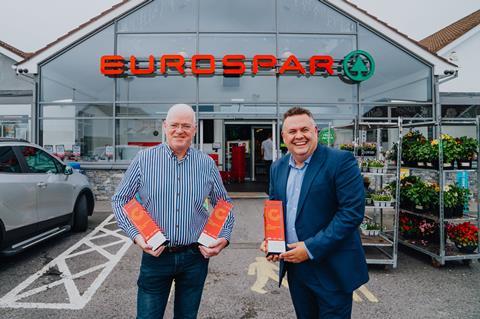 The team sums it up best themselves when describing how it feels to win the Sustainability Retailer of the Year Award.
"Our Dad Paul Mulkerns who started the business always believed in being kind to the environment. Sustainability to Mulkerns is not just about making sales, it is something that we truly believe in and has been a significant part of our company's ethos since long before it became necessary for companies to shout about it. We believe that small changes can make a big difference…and we encourage and facilitate our staff and customers alike to make the switch to more sustainable choices."
They believe it's not difficult to make changes to help the environment. "Sustainability is not always about making a huge investment… you can boost your sustainability credentials by looking around your business. It's often the simple things, and you'll be surprised at what you are already doing! It's about making a list and being creative in communicating your sustainability story to customers and employees via social channels and PR."
They may claim that these are small changes but the ones they've introduced are certainly making a big impact.
The store keeps environmental sustainability as part of its ethos, and describes it as one of its core brand values. Of course, it's important that everyone is on board with this so the team communicates this as part of its initial induction training for employees, and it is also followed up with regular sustainability updates in the staff newsletter.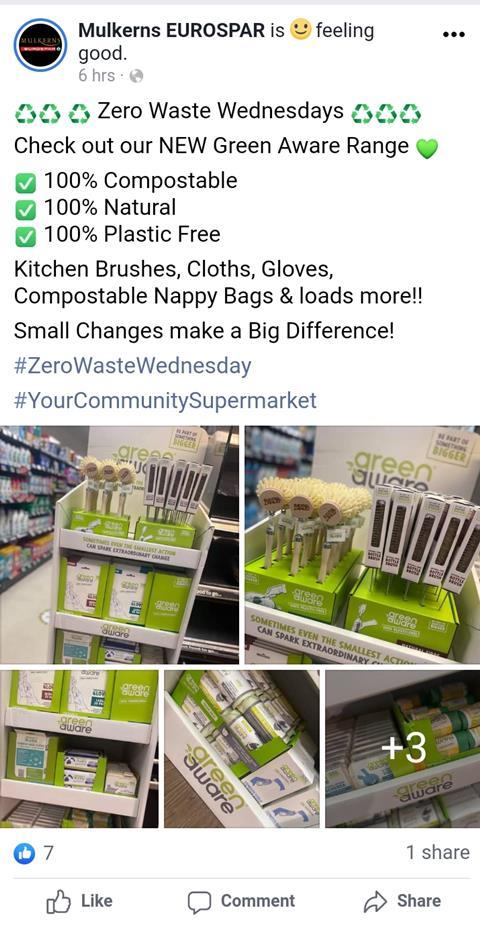 To help communicate initiatives to customers, the business also launched a campaign called Zero Waste Wednesdays (#ZeroWasteWednesdays), with the idea of running a weekly blog introducing customers to a new sustainable initiative in the store each week, thus creating a social media diary of its work on environmental sustainability. Initiatives included: removing plastic from fruit and vegetable aisle; purchasing and installing Solar PV Panels; compostable packaging for butchery products and introducing a paperless office system in its offices.
The level of detail went as granular as installing napkin dispensers which dispense only one napkin at a time to reduce paper waste.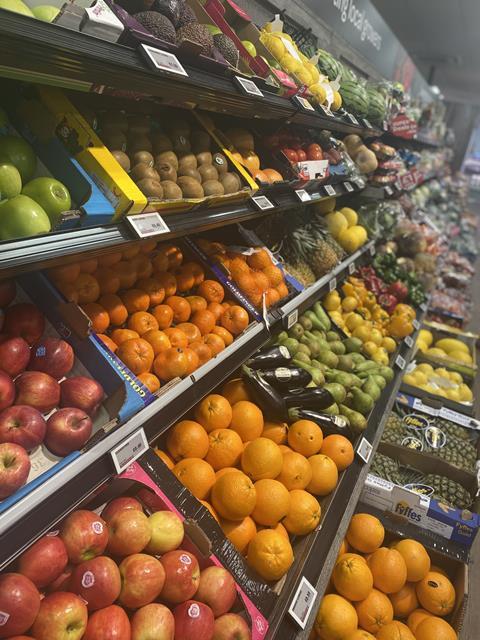 The business is committed to reducing Single Use Plastic and to date has abolished 80% of the single use plastic from its fruit and veg. It has also replaced its food to go containers and coffee cups with compostable alternatives.
All aspects of sustainability are considered and waste management is an important part of the process. For example, the team encourages customers to reuse boxes rather than taking a plastic bag.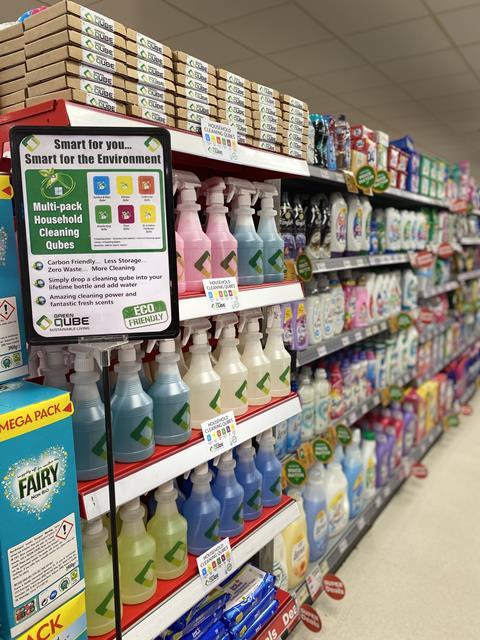 While refillable products are becoming more common in the convenience channel, the store went in another direction and was the first in the area to have refill stations for detergents and soaps, with plans to introduce dry foods in place.
The store also uses the Gander app for reducing and communicating availability of cut price short dated fresh products.
Sustainability is also a priority when it comes to sourcing, it claims that 75% of its goods are supplied from local suppliers, thus reducing the carbon footprint of the business.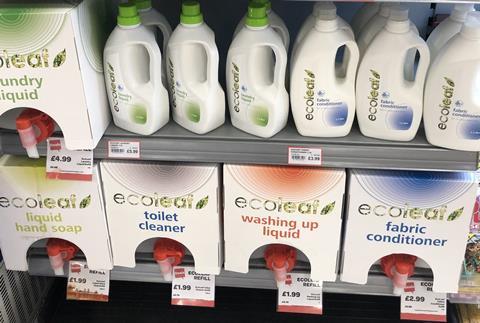 Not wishing to stop there, the store plans to take its ideas to supplier level, sourcing and visiting sustainable suppliers and videoing their sustainable practices for our customers to watch across its social media channels.
The business says it relies on feedback to ensure they're taking these ideas in the right direction. "We talk to our customers and ask them what they think of what we are doing with regards to sustainability. We engage with our following and listen to what people are saying on social media and in local facebook groups such as 'NI Journey to Zero Waste'. We take on board comments and feedback and work to keep innovating in terms of sustainability."
As well as being environmentally savvy, the team says it benefits the bottom line and has led to more attention from customers. "We measured the success of our Zero Waste Wednesday Campaign by analysing sales of the relevant products following a post regarding that product. We could see from our sales figures that we were really getting attention as sales would increase within a couple of days and this trend would continue. We also reported on our social media analytics to check the reach and interest in our campaign generally after each post."
The business is also looking to future generations to help educate them about sustainability.
" We also work with local schools and community groups to promote sustainability and assist them in their efforts to do the same. We recently launched a campaign with five local schools called 'Ready Steady Grow' giving every family a Free grow pack complete with seeds, pots and compost and broadcasting planting tutorials on our social media to support this."