Community Retailer of the Year H & Jodie's Nisa Local High Heath shines bright throughout the year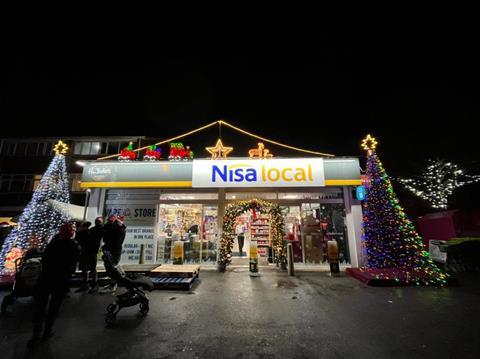 Twinkling Christmas trees, carol singing and a cosy Santa's grotto couldn't fail to get customers of H & Jodie's Nisa Local High Heath in Walsall in the mood for the festive season. Their annual Christmas event held earlier this month received support from Coca-Cola and Thatchers cider, as well as Pelsall ladies choir who raised money for Acorns Hospice.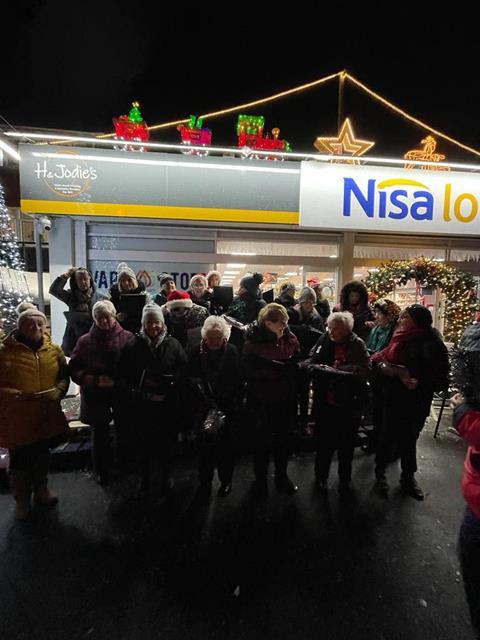 "I never thought we'd have a choir outside the shop!" says Harjit Singh, aka H, who runs the store with son Amrit and wife Jodie. The event was already set to be a showstopper, but H couldn't resist spending a little extra to make it even more magical. "We bought our own snow machine this year - it was £70." The event was the talk of the town and made a huge impact on local residents. "I was giving out hats to the parents and a six year-old gave me a hug around the leg," says H.
But the team are no strangers to hosting events, having established the High Heath Hub in 2019 with a view to bringing the community together and reducing isolation and loneliness. The family donated thousands upon thousands of pounds worth of PPE to charities and community organisations in 2020.
Amrit explains that while some businesses would use the pandemic to exploit people, H viewed it as an opportunity to help them. "Dad said to us in covid there'll be heroes and zeroes," he says. "He said we make money on selling bread, milk, eggs, cheese. We don't make money on selling personal protection equipment [PPE] to people that are in need of it."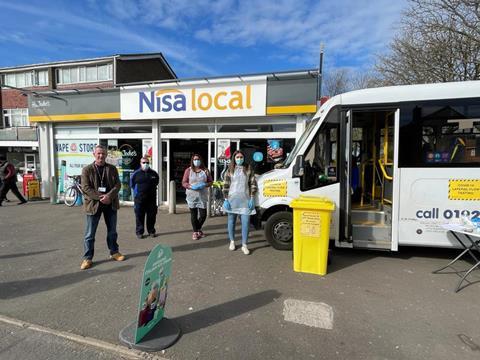 People still regularly thank H for his efforts. "A lady came into the store and said: 'Your dad really helped us out. During lockdown when we couldn't get PPE anywhere he came in and gave us everything we needed. I cannot stress to you what that meant to us,'" says Amrit. He claims that "being a company that really cares about our community" is central to their work ethic.
And in 2021 the family continued to be a pillar of support in the local area, with the store being awarded Community Retailer of the Year at the prestigious Convenience Awards last September.
"It's all about the word hub for me," says H. He has established a calendar of events at the hub, all of which are publicised through the store. "We have craft sessions on a Monday, litter picking and cinema screenings," says H. "All the leaflets get distributed through the shop to customers. Our way of connecting with the community is through the shop."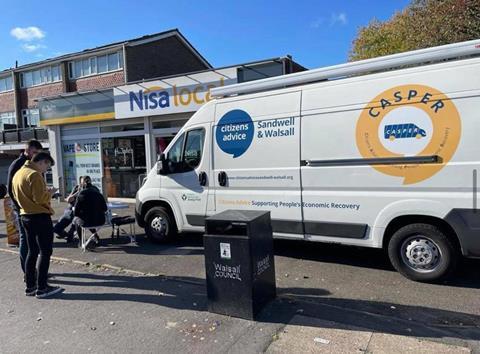 The Citizen's Advice mobile advice unit, CASPER (Citizens Advice Supporting People's Economic Recovery), is a regular fixture outside the store on Friday mornings, while the space is also utilised by Walsall Council's lateral flow testing van, with the service promoted on the store's social media.
A wellbeing bus has also parked up outside the store as part of a project called Thrive, which supports people with mental health and loneliness issues.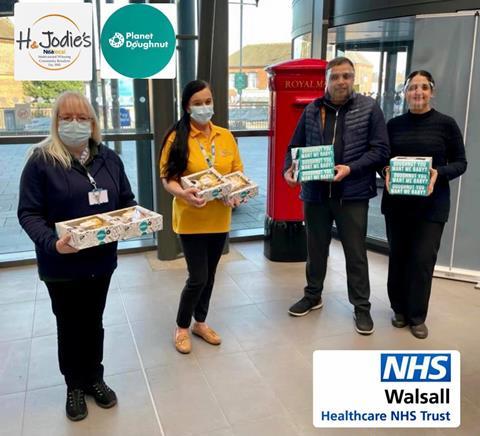 The family has also nurtured numerous partnerships with suppliers as it continues to find ways to help the community. In addition to donating PPE, the family partnered with LocoSoco in order to distribute hand sanitizer, and teamed up with Suntory Beverage & Food GB&I and Planet Doughut to give out product donations.
They have also worked with Coca-Cola on Keep Britain Tidy litter picks. "Because we're known for that [community work], brands want to work with us," says Amrit. "Rather than partnering with charities that have nothing to do with the business side, we are the anomaly that deals with both."
Amrit believes that the store's community initiatives help to keep crime under control. "Doing events reduces your crime. In your community you're known as a store that goes above and beyond, regardless of the roughness of the area, people appreciate it. You've opened the door to engaging with the community."
The family's compassion and commitment to the local area has helped them to cultivate strong ties with the council, which in turn leads to ongoing projects. "Through the committee we've done lots - you make lots of links, the council starts leaning on you," says H.
Amrit explains that the family's refreshing attitude has helped people to see them as much more than simply retailers. "Working closely with the council. We've become a destination to serve the community better."
H looks forward to continuing his community work in 2022. "The community stuff is me saying thank you," he says. "I personally get a lot of satisfaction back from it - a lot of strangers who I didn't even think knew me - they say 'you do so much'. It's nice that they're acknowledging us."