Find out which areas are sparking interest in 2021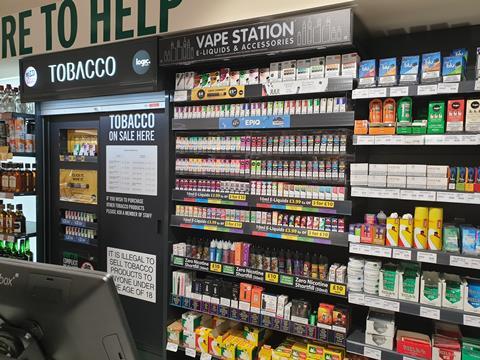 1. The overall category has shown growth in the latest 13 weeks compared to the 13 weeks prior
According to SalesOut, which analyses convenience channel wholesaler data, sales for the total category in the 13 weeks to 24 September 2021 vs same period last year, are down 4% with volume and number of buying customers also showing declines. "Perhaps [this is] unsurprising given [that] 2020 saw strong performance in the entirety of convenience, but for a category that wouldn't usually be impacted by the same factors seen in other categories (switching to mults etc), these figures could be a cause for concern," says head of SalesOut Marcus Vallance. "Comparing the latest 13 weeks this year vs the 13 weeks prior this year, sales performance is much more positive; up 3%. Case volumes were also up a similar number (+2%) but the number of buying customers tailed off slightly (-3%) – indicating that whilst there are less engaged customers, average sale per customer is positive."
The category as a whole performs well for Spar Hamstead in Birmingham, which sells tobacco, heated tobacco and vaping lines.
Top Shop Convenience in Jarrow, South Tyneside, also reports strong sales across both tobacco and vaping. "We're selling a lot of tobacco at the minute," says owner Tahir Ali aka Nico. "No one is going on holiday so they're not bringing it back." He has also expanded his vaping offer due to strong sales.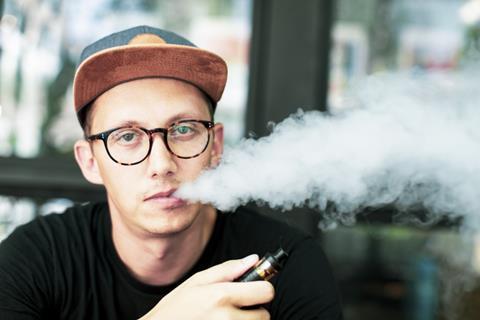 2. E-cig sales are up 49% YOY in convenience
E-cigs, which includes vaping and heated tobacco products, is the most buoyant area within the total category, claims SalesOut. "On a YOY basis, sales are up a huge 49% with volume sold also up notably (+20%)," says Vallance. "The reach of e-cigarettes in the market is also gaining traction with the number of buying customers up 9%. The results are very much reflective of how the wider market is viewing the e-cigarette category right now in terms of future focus, investment etc.
"Last year, the number of buying customers in e-cigarettes represented just under 50% of the total number of customers buying into standard cigarettes. Now that number stands at 60% this year – a huge 10%pts increase in just one year."
JTI claims that by June 2021 the vaping category had grown to £318m in traditional retail. "The vaping category remains a key category for retailers, with strong year-on-year growth," says Gemma Bateson, head of reduced risk products at JTI UK. "Closed tank devices, or pod mods are currently the fastest growing vaping segment in the UK, as well as the biggest segment within the category for value sales. Vapers are looking for convenient and easy-to-use devices that they can experiment with in terms of flavours and strengths to find the right fit, making these devices an important must-stock."
Overall, pod mod systems like myblu are becoming increasingly popular thanks to their ease of use and flexibility, concurs Imperial. "Whilst open systems have traditionally dominated the vaping category (currently making up 76% of the market [ITUK Estimates June 2021]), the introduction of pod mod devices in recent years has seen closed systems, such as myblu, continue to trend upwards, regaining its share of the category back towards 24% [ibid]," says Duncan.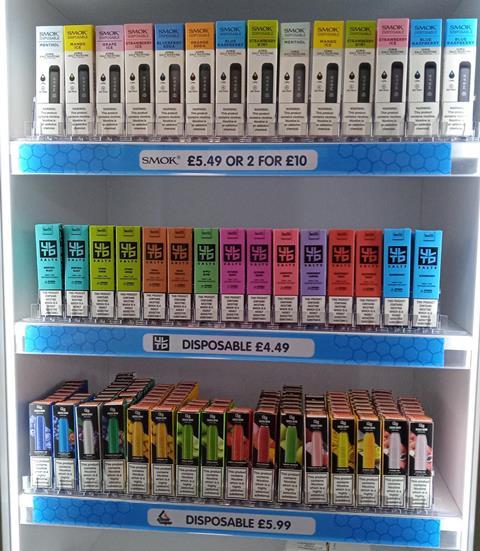 3. Retailers are dedicating more space to vaping
As a result of its success, vaping is being given more space in-store, states JTI. "Vaping and next-gen products are continuing to grow in popularity, and we are seeing retailers dedicating more space by using our larger category solutions, which are available in a range of display options," says Kieran Marsh, merchandising design lead manager at JTI UK.
"For smaller stores, or those looking to introduce vaping and next-gen products for the first time, a countertop display solution is a great option to test consumer response. Once stores expand their range, it is best to move to a category solution where vaping, next-gen and tobacco products can be displayed in the same gantry to ensure quick service time, which has a positive impact on repeat custom."
Budgens retailer Avtar 'Sid' Sidhu has continually grown his vaping offer since first introducing e-cigs eight years ago. Convenience Store reported on his latest vaping concept with ecigwizard here.
Nico has also expanded his vaping offer recently. "I never knew I'd sell stuff like this on the estate, but I've made three shelves for it," he says. "Our biggest seller is Geek Bar. We stock all the different lines. Our best selling flavour is Watermelon." Though he warns that retailers need to make sure they purchase through reputable suppliers because some Geek Bar models are over the legal UK nicotine limit.
At Spar Hamstead, it's Elf Bar disposables that are causing a stir. "We stock Logik, Blu and Vype, but Elf Bars are our strongest seller," says Joy. "They're doing incredibly well, they're outselling heated tobacco."
ADVERTISEMENT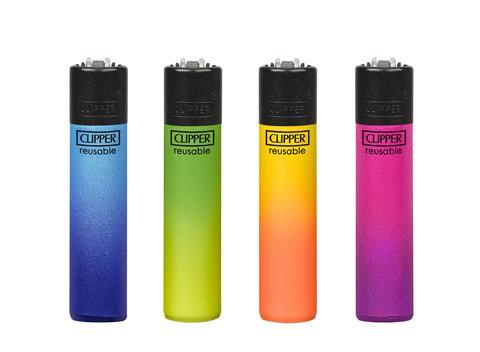 Light up your sales with Clipper
Clipper has been an iconic brand in the UK since its launch in the 1970s and was quickly recognised as a world leader in reusable lighters. We are the no.1 consumer brand for reusable lighters in the UK and continue to produce over 4,000 different lighter designs per year worldwide. Our innovation is seen across the entire range, from stunning metal covers, gradients and soft touch finishes. We believe a lighter should not only be used once, which is why we emphasis the reusability in our products. Not only can our lighters be recharged with gas, but our standard flint systems can be replaced, meaning your favourite design can always be reused.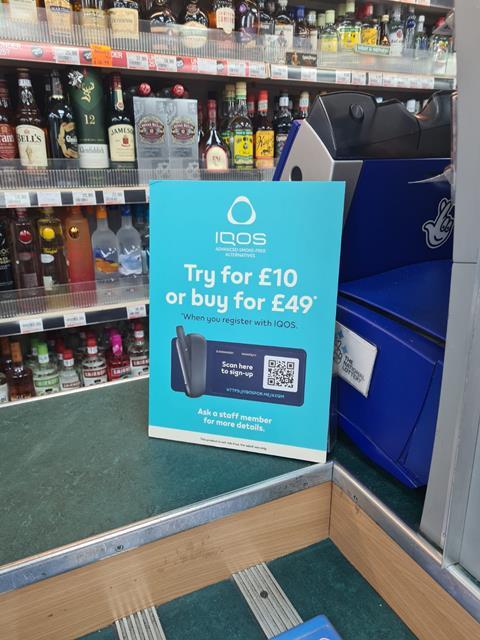 4. Heated tobacco has grown over 90% in traditional retail in the last year
The heated tobacco category was worth £64m in the last year in traditional retail, with growth of 91.8% YoY [IRI Market Place, Value Sales, Total T-Vapour Category, Total UK, Jun 2021 vs Jun 2020]. "A growing number of existing adult smokers are looking for an alternative but familiar tobacco experience in the form of heated tobacco products," says Bateson. "The heated tobacco category is now worth nearly £2m a week in traditional retail [IRI Market Place, Value Sales, Total T-Vapour Category, Total UK, Jun 2021], highlighting a real opportunity for retailers in the year ahead." The firm's Ploom challenger brand launched at the end of 2020.
Meanwhile, PMI claims that its market-leading IQOS consumable (known as 'HEETS') has gone from strength to strength, increasing its market share by 75% in the past year alone.
Joy actively upsells the products in store and reports positive sales. "We have POS around the store for HEETS - if someone is always moaning that cigarettes are too expensive, or if someone is looking to give up, then we ask if they've tried them," she says. "For each device we register we receive a reward from PMI and then the customer will return for the heated tobacco and will pick up other items too. We get through five/six/seven outers a week - it's a good seller considering it's an alternative." She adds that it is crucial for both staff and customers to have a good understanding of what the product is in order for it to be successful. "With the range they have now with the leaflets they made it very clear - this is what the product is, these are the benefits - it spells it out nice and clearly," she says. "We don't promote anything in store until we know what the product is. I watched videos on the supplier website and then I knew this will allow me to better inform my customers."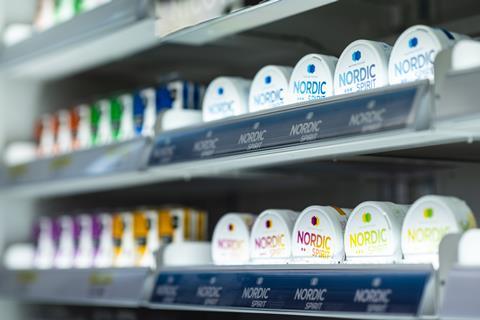 5. The convenience channel generates well over £8m worth of nicotine pouch sales
The nicotine pouch category in the UK is growing and is now worth approximately £18.6m per year (IRi Market Place, Value Sales, Nicotine Pouch Category, Total UK, Annualised Figure Based on Jun 2021). JTI states that 47.4% of nicotine pouch sales in the UK come through the convenience channel (IRi Market Place, Value Sales, Nicotine Pouch Category, Total UK, Annualised Figure Based on Jun 2021). "The 100% tobacco-free nicotine pouch category continues to grow and shows no signs of slowing down," says Paul Shakespeare, portfolio brand manager at JTI UK. "Now more than ever, existing adult smokers and vapers are looking for convenient, discrete products that can be used when smoking or vaping might not be possible – making them a must-stock for retailers this year and beyond." The firm added an Extra Strong Mint variant to its Nordic Spirit range earlier this year. "To answer the demand for menthol flavours, especially now that the UK nicotine pouch market is split by 76.2% menthol and 23.5% fruit, Nordic Spirit is available in a Mint option with varying strengths including regular, strong and extra strong," says Shakespeare.
Nicotine pouches are a slow but steady seller at Spar Hamstead. "We do Nordic Spirit and Zone ones," says Joy. "Nordic Spirit is the better seller, we sell a couple a day."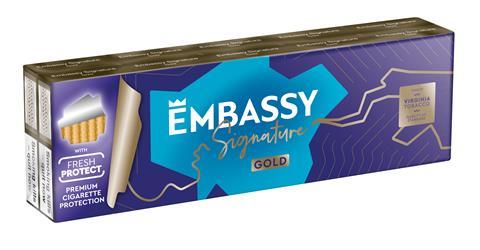 6. The sub economy sector is now worth almost 60% of the total FMC market
Shopper demand for value continues to drive buying habits in tobacco overall, claims Imperial Tobacco. "The UK tobacco market is worth (after tax) £2bn [ITUK Estimates excluding D&R, FY20] and remains heavily price driven," says Duncan Cunningham, UK corporate affairs director at Imperial Tobacco & blu. "We've seen a shift in the tobacco market with a rising number of smokers moving to more affordable price points. Looking at the data, the Sub Economy sector is now worth almost 60% of the total FMC [factory made cigarette] market [ITUK Report on Trade, October 2020]. These figures really demonstrate just how great the demand for value tobacco is at present and this is very much a growing trend."
To help cater for this growing demand for value Imperial has reduced the RRP on several of its key brands with both Embassy Signature and Richmond reduced to £9.25.
Value is driving tobacco sales at Spar Hamstead. "We sell a lot of tobacco here, we might do 25 outers a week of traditional cigarettes," says assistant manager Joy Kaler. "Embassy Signature gold is such a good seller purely because of the price point. Benson blues and Sovereign Dual sell well too."
7. Value RYO is the leading sector within RYO with a 50.6% share
"Within the RYO [Roll Your Own] Category, Value RYO is the leading sector with a 50.6% share [IRi Market Place, Volume Share, Total RYO/MYO, Total UK, Jun 2021], providing a significant opportunity for retailers to maximise sales," says Ross Hennessy, sales vice president at JTI UK. He adds that price remains a key factor for existing adult smokers. "Retailers should therefore stock up on Value RYO products, such as Sterling RYO, which has an annual sales value of £558.4m [IRi Market Place, Value Sales, Sterling RYO, Total UK, MAT To 11/07/21]."
JTI claims that the RYO category has increased 23.9% year on year to £3.9bn a year (IRi Market Place, Value Sales, Total RYO/MYO, Total UK, MAT To 11/07/21 vs. MAT To 12/07/20).
However, SalesOut data, which focuses on convenience wholesaler sales has a less positive outlook. "Looking at both YOY performance (13 wks TY vs LY) and current year performance (latest 13 wks vs previous 13 wks) shows that this category is struggling across the board within convenience at the moment," says Vallance. "All key metrics [are] showing signs of decline with Volume (-7%) and number of buying customers (also -7%) most prominent."
Spar Hamstead is doing a roaring trade in RYO. "We sell 15-17 cases of RYO [a week]," says Joy.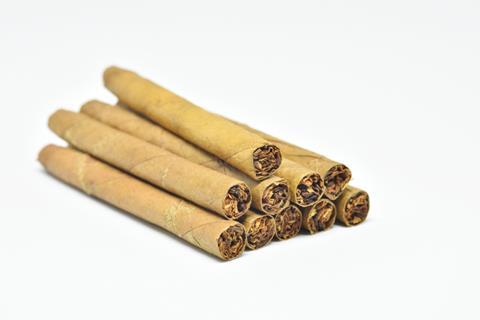 8. Fast-growing cigarellos now account for just over 39% of all cigar volume sales
"The performance of traditional cigars is fairly static and doesn't tend to change too dramatically over time, claims Scandinavian Tobacco Group UK (STG UK). "However, when you include the recently emerging and fast-growing cigarillos segment, you can see that the combined category has grown strongly over the last year or so and is currently worth just over £273m in annual sales across the UK [IRI MarketPlace w/e 08-08-2021]," says STG UK country director Alastair Williams. "The cigarillo segment is already worth just over £75m (ibid) and accounts for just over 39% of all cigars sold in volume terms (ibid), but the growth in the total category has also been supplemented by the continual rise in the medium / large segment, albeit from a smaller base. Miniatures are still the largest segment within cigars, currently worth just under £105m in annual sales, while the small cigar segment appears to be continuing a slow but consistent decline."
All cigar variants sell well at Joy's store. She has noticed that Sterling cigarillos perform particularly well. "We sell Sterling cigarillos, which are menthol and because they're leaf-wrapped we have them in packs of 10," she says.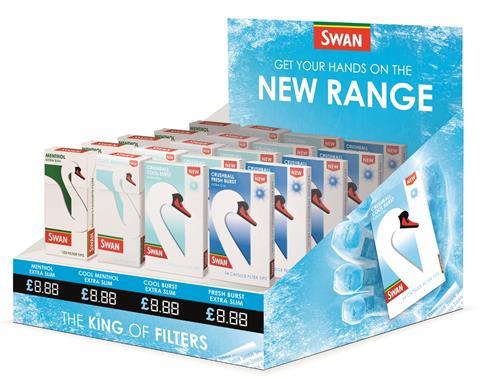 9. The tobacco accessories market is now worth over £314m (up 5.3%), driven by filters
The tobacco accessories market is now worth over £314m in the UK [IRI 52 w/e 11/07/2021] - with increasing pressure on suppliers to innovate to make their mark in the category.
The market has seen YOY growth of 5.3%, with filters leading the way, worth £100m and growing at 4.7% YoY, bolstered by a raft of innovative new product development.
"Effective product display is an important consideration in this category for driving awareness and demand, particularly if you are looking to increase profits by stocking a range of products that deliver on quality and brand assurance," says Gavin Anderson, head of sales at Republic Technologies UK. Counter-top units are available for the firm's Swan Menthol Filters range and OCB Slim & Tips.
Accessories sell well at Spar Hamstead. "We have a full range," says Joy. "We do Rizla papers and Raw accessories - roach cards sell well and filters sell incredibly well."
She adds that Rizla menthol cards are popular too.

Sarah is Deputy Editor for conveniencestore.co.uk.