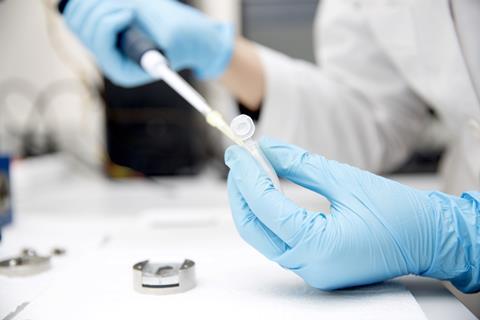 Leamington Spa based One Stop franchisee Sunder Sandher expects a jump in sales in 2021 with the arrival of new large-scale Covid-19 test centre near his business.
The 'megalab', one of two to be opened in the UK, will create 2,000 jobs in the area and carry out around 300,000 tests a day. The other site is located in Scotland. Both sites are expected to open in early 2021.
Sunder told ConvenienceStore.co.uk that he expects the additional jobs and passing trade to add around £10,000 a week to store sales. His One Store store is located just 10 minutes from the Leamington Spa megalab.
In anticipation of the additional footfall, Sunder is in talks with One Stop to see how they can make the most of the opportunity, with additional tills and internal stockroom measures being considered.
One Stop recently reset its Jack's range in time for the festive season. Sunder praised how Jack's has performed since its arrival in September. "It's been a great move by One Stop. All Jack's lines are selling really well but mainly chilled including cheese, ham and pizzas."
He adds that brand awareness has been key for its success. Customers are aware of Jack's brand and they like it and they offer good margins for the retailer."
Sunder said he expected the range to expand. "The next move l would say is household lines with attractive price points."