Like most retailers in the convenience channel, Tesco's One Stop franchise operation has had an interesting 2020 due to the coronavirus pandemic and its impact on shopping habits. One Stop's head of franchise John Miller and franchise, finance and technology director Mark Everitt made some time to discuss how it has coped and how it's planning for the future.
Miller says the business saw similar levels of growth to others in the channel during the early days of lockdown. He explains that a 'surprise and delight' effect has helped retain some of that growth.
"Like all groups we did see a significant uptick in sales," says Miller. "There was a significant rise in basket spend but footfall dropped. Customers who used to come two or three times a day only came in once a day or every two days but the basket spend was higher. That was standard across the estate.
"As lockdown continued, this stabilised. Sales were still high and we're still in a strong position. That was what we called 'surprise and delight', we were having people come in and be surprised at our prices. When customers identified we had supermarket prices and pack sizes, they were comfortable to keep shopping with us and that has continued."
Availability was obviously a major issue for retail but Everitt says communication with franchisees was key to keeping the supply chain moving and the fact that all stores were treated equally. "When we couldn't get products, we made sure everyone knew what was going on and what replacements were available. We also didn't cut promotions, they weren't BOGOF but rather price discounts as they are important to customers. We kept the promotions going but not at the expense of larger volume.
"Those three months were chaos, we were all working long hours and in that first week it really took off in superstores, it was only the following week that convenience got hammered. We sold 20% more in that first week than we shipped in. Supply chain had to really step up to meet that demand. We had lots of plans in place to do that and information was flying all over the place to enable us to make these decisions and make sure all stores were treated equally."
While franchisees typically have to order 95% of their stock from One Stop, John says that was relaxed during lockdown. "If our franchisees couldn't get the products needed from us and were able to get them from somewhere else, that was fine. Our franchisees have to do the right thing for their business. In those times, we work with them."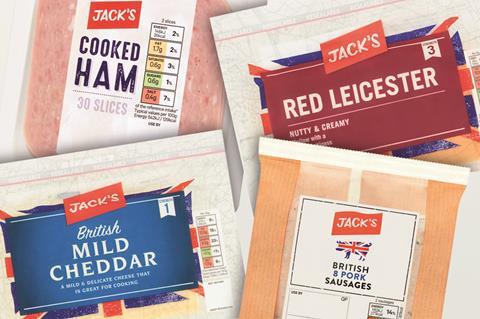 Value offering
Due to the pandemic and resulting recession the UK is now in, value has become extremely important for shoppers. In August, it was announced that One Stop would start carrying Tesco's discount offering Jack's.
Miller says this was a welcome addition to franchisee stores. "Due to Covid and the end of the furlough scheme, our shoppers may not have as much disposable income as before and value is probably the number one shopper priortity. The introduction of Jack's helps create the 'good, better, best' offering, with Jack's being the entry level range. We thought about the value of introducing it. We've introduced it in a controlled and monitored manner. It gives us the opportunity to drive value into the basket and give franchisees an edge."
Does he feel that this 'edge' has been lost due to Budgens and Londis retailers also being able to stock the Jack's range? "We're stocking different lines to Budgens and Londis, they're going down the fresh line while we're more on the grocery side. As a whole, the group can take advantage of the Jack's range."
Miller adds that even if a recession wasn't happening, he thinks the Jack's range would have been introduced to One Stop store as it "fits the demographic of the stores".
They both insist that very few of One Stop's plans had to change because of the pandemic. "It hasn't interrupted anything, it's only made it stronger. So far this year, we've managed to open 14 stores so our numbers are up (over 200 and growing) with the healthiest pipeline in six years."
Christmas and Brexit
Looking ahead, how do they foresee Christmas and Brexit impacting retailers, in particular their franchisees?
Miller is honest about the festive season. "Who knows? We're all looking at the data. What we're doing as a business is what we do best, which is making sure we've got some fantastic offers in place but will have to watch what happens in lockdown. If there are limits on stores, it'll spill out into convenience.
"We've seen an uptick in purchases over the past couple of weeks but nothing like before. People have seen what's happening on TV and got nervous. This Christmas will be different, it'll all depend on how many people are allowed in a household which will differ from region to region. I can only see Christmas starting earlier by buying a little now and putting it away ahead of Christmas."
"We've done as much planning on Brexit as we can."
Everitt is understandably concerned about the Brexit transition period ending on 31 December 2020 and the knock-on effect on availability so soon after Christmas.
"Brexit is coming up as well to create a perfect storm. People haven't been away so they'll want to treat themselves and Christmas will be the perfect time. Most of it will go into super stores but convenience will mop up a lot of it. All you can do is maximise the opportunities made available to you.
"We have secured some extra space and product but it's going to be the products that we know sells and has a long life. We've done as much planning on Brexit as we can."