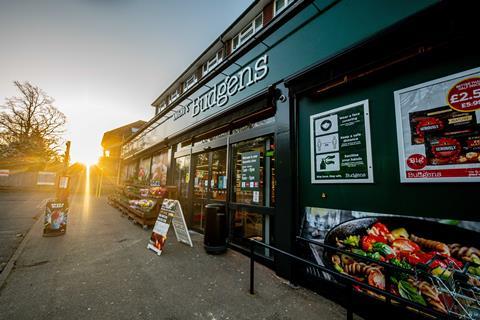 David Knight's Budgens in Hassocks, West Sussex has always been a destination store but after nearly a decade without a major refit, the retailer felt it was time for an overhaul.
Speaking exclusively to ConvenienceStore.co.uk, David explained that this refit had been a labour of love for more than two years and if he was able to overcome opposition from his own symbol group on it, a pandemic wasn't going to stop him either.
"I've been designing this for two years and I wanted to do something completely different with it. I did receive some resistance from Budgens but we stuck to our guns on this and now they love it."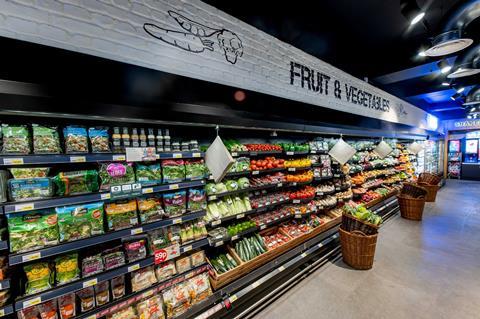 The new-look store has an industrial feel to it, something David wanted to introduce as he felt it fit the area of West Sussex it's based in. "We wanted it to be brought into the modern area. Hassocks village has changed since we've had it and there's a much younger element to it now and we wanted the store to reflect that. Hence the polished concrete floor effect and neon lighting."
The work was supposed to have been carried out in 2020 but the pandemic delayed it and it got to the point that David couldn't wait any longer and pressed ahead.
"It's been it's been nine years since we touched it properly. We did a little revamp about five years ago and we just wanted to be that the main player in Hassocks again, I think we've managed to achieve that based on the customer reaction. I think the 'is this Budgens?' comments are the ones like the best."
He says that his shopfitter provided essential support during the design and work process. "We should credit Richard Cronie of GRC Retail because he guided me throughout the design and helped me avoid making any disasters."
As well as Covid-19 setting back the work, the refit was delayed when the fitters found asbestos in the ceiling. "It was horrendous and added another two weeks to the project."
The whole project cost £400,000 and while it's very early days, David believes that payback would be around three and a half years. "It's only been a few weeks but sales have been going well and just as impressively the margin has moved dramatically, 2.5% more than we thought it would and that's the tell-tale sign for us."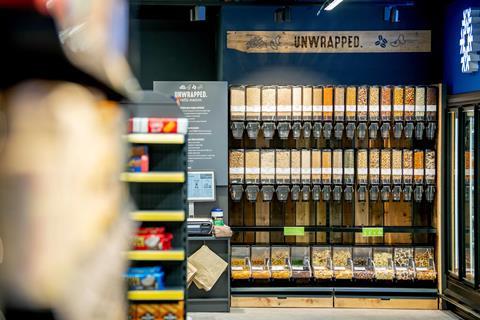 One of the new additions to the store is packaging free lines. "The packaging-free lines have a good profit margin. All 40% plus but that's been a revelation because we didn't know how it would work but we've got people queuing to use it most days, which I didn't anticipate.
"We looked at how it was working at other stores and some of the pitfalls. We were a bit nervous about the chemicals side of it so we focused on the food side. And then we partnered up with a guy called Gary Kemp, who's a zero-waste consultant. He's offering a service to the retailers at the moment to get you set up. The invest was quite a bit more than I thought in terms of spending, the hoppers and the scale, you're into about £7,000, probably in shopfitting cost to get it right."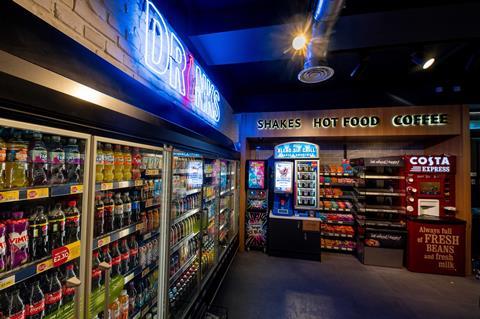 Another big winner for David already has been the Tango Ice Blast machine.
"I didn't realise was such a big thing but it's been massive. It is a big capital expenditure for a retailer to spend up front. It was around £7,500 up front and you lease for three years effectively and we thought it was madness but it generated £500 of sales in three days and we haven't hit the warm weather yet. F'real milkshakes as well, we knew that was going to work but we didn't know to what extend and we sold about 150 in three days."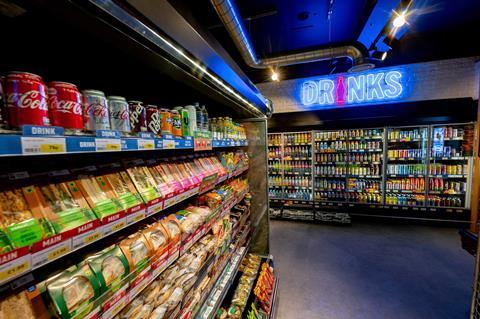 Although vending machines are proving to be successful for the store already, David was keen to keep some of the features that make his store unique. "Our food to go is focused on fresh sandwiches so we retained that and gave it an M&S look. We still want to be a food retailer so we still have a 50% fresh mix and put some premium fresh lines and that's driven the margins as well."
With such a varied offering, David felt it was easier to 'zone' the store so shoppers could focus on their mission better. "We've tried to define little areas so the bulk food was about sustainability which was important to me. Then the food to go area is very teenager led with the likes of the Tango Ice Blast machine. You try and zone it where you can. We also added lots of extra alcohol including local spirits. As part of the changes, we decided we wanted to be a category killer in spirits, and own the category with 200-plus SKUs in place. We wanted to be the destination for spirits in the area."
David explains that the store's location in the heart of Hassocks meant it was very busy over the past year. "We're very lucky with our demographic, they seem to be largely untouched by redundancies."
The increase in footfall he experienced did raise social distancing issues and David utilised technology to resolve it. "The best way we can to manage it was custom limiting customer numbers. That was a manual system for a couple of months, which was somebody in a high viz at the front door and taper two metres all down the aisles. And then we bought a sophisticated door control software from Flow Control, and that's a traffic light system that effectively counts the customers in and then physically shuts the doors so they won't allow more than 20 customers in the store.
"It was a reasonable investment, but it is paid off because it just means the managers don't have to worry and the customers manage themselves outside, so they queue outside."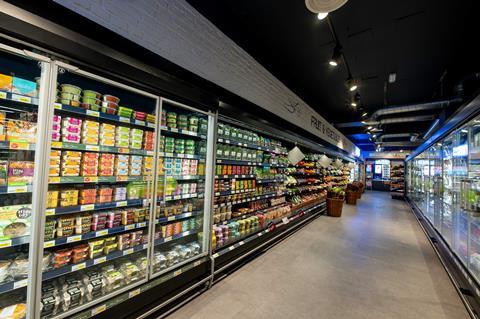 Sustainability has been a big focus for David for many years and as well as the packaging free lines, he's also upgraded his energy set-up. "We've introduced heat recovery and put in refrigeration plants to recover all the heat for the store. We used to burn lots of gas to keep it warm and we've all but removed it and the heat is free. I think it's around 80 tonnes of carbon saved a year."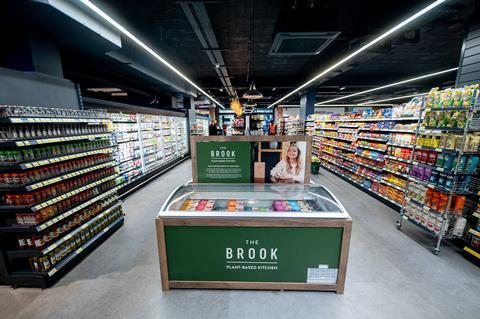 David also examined the plant-based boom and made sure to have a prominent fixture in store including a Brook meals display.
"We've added a whole section of vegan and plant based into the chilled fresh food as well, and a plant based section to the frozen. And that's just exploded. That's gone absolutely crazy. It isn't just about animals, it's also about the environment as well. So we knew that we needed these sort of products in and decide how to then display them in the right environment. Pre-refit we were starting to focus on the category but the aesthetic wasn't right."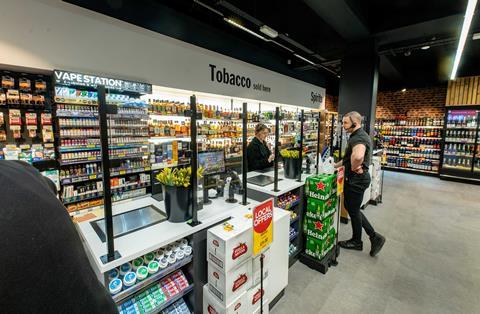 Plant-based lines and bulk items may be growing trends but where does David see more traditional categories. "Tobacco only represents 3% of our business. We'll never walk away from tobacco, but at the same time, it's much less important and we reallocated some of the old space to spirits. Interestingly, while it's only 3%, it's up 20% during lockdown.
"I like to think it's a mixture of not people going on holiday and bringing them back. And it's the illicit stuff disappearing and getting harder to find."

Aidan Fortune is editor of ConvenienceStore.co.uk