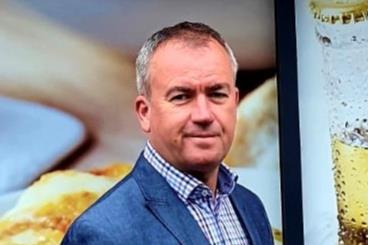 South Wales based Paul Thomas, who opened his first One Stop in 2019, is reaping the rewards of his second Bridgend site under the franchise. The former Mole Valley Farmers site in Coity, has been transformed into a 2,900 sq ft One Stop store featuring food to go and vending services and a 300sq ft beer cave. The store will cater for the rapidly expanding Coity community, with over 1,500 brand new houses in the area.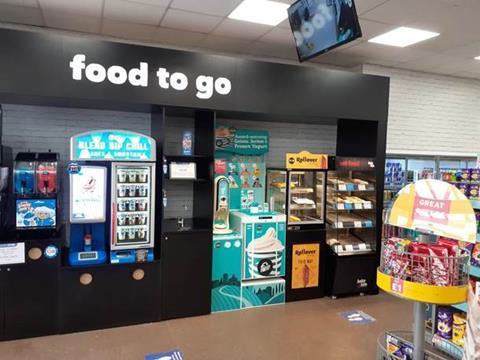 When entering the store, customers are met with the food to go zone, which includes: F'real Milkshakes, F'wip Ice Cream, Tango Ice Blast, Rollover Hotdogs, Rustlers Burgers and Country Choice lines. Throughout the store there is clear category signage and the beer cave and food to go areas have large lighted fixtures, drawing in customers' attention.
The store also benefits from a large car park, a bike shelter, a seating area with charging points for mobile phones and laptop, where customers can take a break and eat products in-store after the lockdown restriction's ease. In line with the latest Welsh government initiative to become a 'Refill Nation', Paul is one of the first Welsh convenience stores to provide free water refills for customers. Using the government's dedicated website, people can find the closest venue for free water. The free water unit in store is designed to encourage the use of reusable bottles and provides options for customers to purchase one if they do not have one.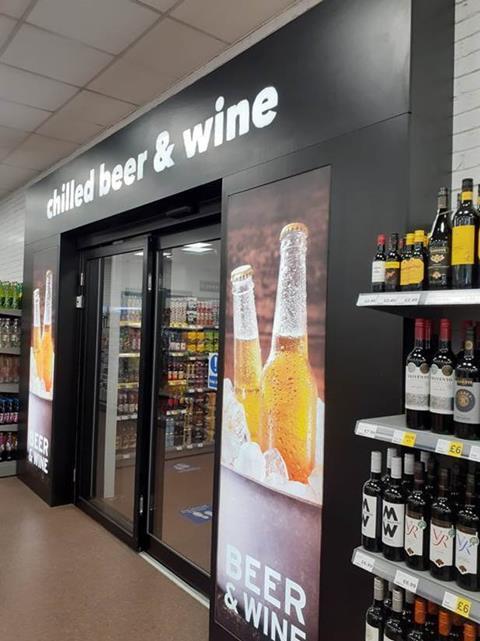 Paul says: "The store's bigger than a lot of convenience stores and I was looking to maximise the space and potential, by including things they may not have seen previously. The lighted fixtures make everything look exciting and are easy for people to notice. One Stop's strong promotions and range accompany this amazingly, we're seeing customers come in with their families for weekly shops.
"As we're situated between the houses and industrial units, we're also getting a lot of workers come in for the amazing One Stop £3 meal deal. We traded over £10,000 a day on the opening weekend and over £40,000 a week since. We have seen so many happy customers, they all seem to be really enjoying what's on offer here."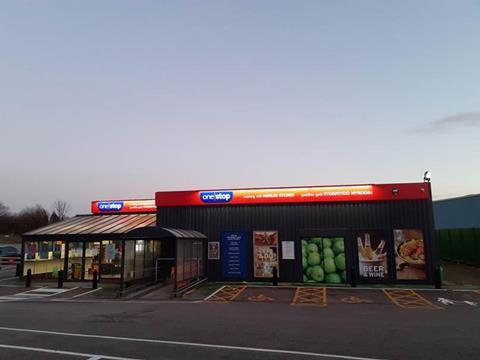 John Miller, head of franchise adds: "Paul has taken a slightly different approach with this store. He's researched and thought about the best range of services he needed to attract customers from both the industrial and residential areas. Paul always puts in a lot of effort to give back to the communities he serves, and the customer engagement has been magnificent.
"It's key that in a rapidly changing market we keep innovating and are constantly looking for ways to appeal to the customers and grow sales and profits."
Unwilling to rest on his laurels, Paul has plenty more plans in the pipeline. "We're going to continue to expand on our offerings and we are looking to extend our first One Stop store, seeing the results from Coity," he says. "We're also looking to trial self-checkouts in our latest store, to see how we can provide even more ease for our customers."