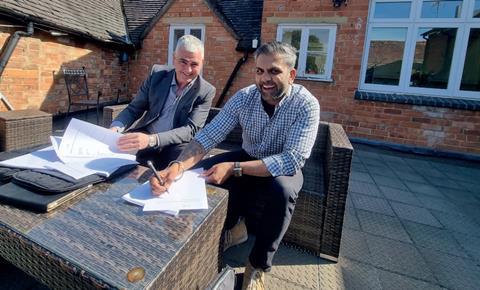 Cotswold-based retailer Harj Dhasee is to switch from Nisa to the new Simply Fresh supplied by Sainsbury's model.
According to Harj, the switch from Nisa to Simply Fresh, due to take place in August 2021, was driven by "a desire to bring fresh and chilled to the forefront" as well as wanting to develop more of a focus on own label.
Harj said: "When Simply Fresh announced they would be working with Sainsbury's to bring their own label to independent retailers, I was immediately intrigued. Simply Fresh has always had stand out stores, couple that with stand-out products and I think it's fair to say these are exciting times. Having spoken with the exec team at Simply Fresh, I'm supremely confident that my customers will agree this is going to be great in their local stores."
He currently has two stores in the Cotswold area, but is looking to develop further.
Simply Fresh chief operations officer Michael O'Loughlin said: "We're all really pleased that Harj has chosen to bring his incredible stores and just as importantly his retail experience to Simply Fresh. Harj has been very clear about his vision for the future of his business and
Simply Fresh is the perfect fit for his direction. We look forward to growing together and plans are already progressing nicely in preparation for the launch."
In February, Steve Bassett switched his Bitterne Park store in Southampton from a Londis to the Simply Fresh supplied by Sainsbury's model, citing the strength of the Sainsbury's brand as a key driver in the decision. Steve has already reported significant growth in the fresh and chilled categories.