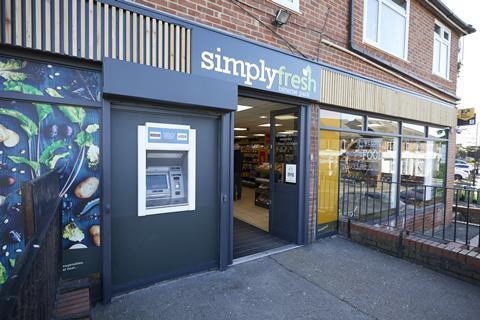 Southampton retailer Steve Bassett is reporting strong sales growth since his switch to Simply Fresh earlier this year.
According to Steve, weekly sales at his Simply Fresh Bitterne Park store in Southampton have seen weekly increases of up to 53% against the same period in 2019.
Steve announced the switch to the Simply Fresh supplied by Sainsbury's model in February. His Bitterne Park store, formerly a Londis, has experienced growth in all categories but particularly in fresh and chilled.
On the growth, Steve said: "2021 has certainly started with a bang. I'm not surprised that the store has shown growth, but the size of the growth and the rate has been really impressive."
He added that customers have embraced the new look for the store. "The store has received really positive feedback since the launch in February and the customers love the range of products, especially the Sainsbury's own label. The SimplyFresh team have been tremendous in their support for my own team and also in putting together a successful road map for us here and for the future"
Earlier this month, Harj Dhasee announced he is to switch from Nisa to the SImply Fresh supplied by Sainsbury's model, citing "a desire to bring fresh and chilled to the forefront".
Simply Fresh commercial director Steve Drake said: "Steve Bassett has shown the vision to embrace and pioneer our new Simply Fresh model for independent retailers. The encouraging early growth rewards this and there is more to come. Steve's customers have responded eagerly to the new Sainsbury's range and we can see big changes in their buying behaviour that point to further opportunities. This store launch has shown how our new 'Simply Fresh with Sainsbury's' model can bring more to independent retailers to help them drive profitable growth in an ever-tougher market."