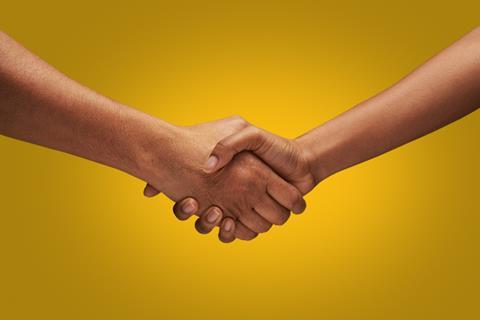 We speak to a selection of retailers about their choice of symbol group and what makes their relationship work
Sag Hussain, two Premier stores in Stockton-on-Tees
"I've been with Premier for four years and I've never had an issue with them. I know there are a lot of issues with Booker regarding delivery charges, but on the flipside, you get a hell of a lot of support from the development managers, the branch managers, anybody involved. They're always there and available for you whenever you need them, so for me it was 100% that it [my second store] was going to be with Premier. They've always supported us with point of sales, extra promotions, discounted items so we can pass it on cheaper - the support is endless.
"I don't have an issue with the delivery charges. It's a service charge - we pay our gas, we pay our electric, business our rates. It's a tax deductible expense so at the end of the year when you do your accounts, you've got to notify your accountant or bookkeeper and you'll get the relief back after 12 months. I think a lot of people are overreacting to it. There's nothing we can do about it. For me, if I'm getting three deliveries a week, that's £90, but if I get three pallets at a time from the warehouse, if I have to drive there, it's £6-7 in diesel and three hours of my time in the cash & carry. Is three hours of your time genuinely worth £30? It's not. You're going to get your money back anyway, what's the issue?
"Premier as a group do need some improvements. They are very slow with new products, but we have other suppliers where we have access to new launches. They need to increase some of stock in the warehouses, they're running at quite a low capacity at the moment in our local branch, but apart from that, as a group, I don't have any issues.
"Whenever I need someone I've got direct mobiles. If there is an issue it's generally resolved immediately. Having that relationship is great. A lot of retailers whinge, but at the same time they're penny pinching and they go all over the place and then they expect loyalty back from a retail development manager, but they can't even hit the targets that are in place. Why is somebody going to offer you loyalty or support you if you're ot doing anything for them? Loyalty works both ways, you can't expect it one way."
Amrit Pahal, H & Jodie's, Walsall, West Midlands
"The thing that keeps me loyal with Nisa is simply that they let me do what I want to do and the Co-op range for chilled is the best in the independent market.
"[The group's charity initiative] Making A Difference Locally (MADL) is a massive factor - two weeks ago they had a big jubilee party funding session. I won a serious amount of funding for my local causes.
"They're great people - [sales director] Steve Leach and [head of retail] Vicky Lockie. I've had good times with the Nisa guys. Who I buy from and where is neither here or there. If I switch to Premier or Londis - it's about how happy I am. You speak to the majority of retailers and it comes down to personal relationships. I'd never tell anyone to join a particular symbol group. It's like a marriage. You have each others' backs and move forwards. If you're going to publicly moan, it'll only affect you at the end of the day. They're all people - they're not a corporate machine. I've been on the phone to a lot of my Nisa guys at eight in the evening and they do take it seriously. There are wider issues with Co-op making decisions and us making decisions, but those are out of my control.
"They should use their buying power more to get better offers, but they are making progress - we were first to get Gordon's Passionfruit. I'm glad to see that someone in the chain is being proactive."
Sasi Patel, three Go Local Extra and two The Local stores, Greater Manchester
"When Bargain Booze went into administration a few years ago and Bestway bought them, I was coming up to the end of my contract. With me being with the Bargain Booze fascia it was a concern that my owner wasn't a booze specialist. In the end I decided to exit and moved my [three] sites over to Go Local. The driving force behind it was that I wanted a symbol partner to bring an identity to the shop with the brand, but also give me the independence to execute my own promotions. Go Local was giving me the best of both worlds - the discipline of a symbol group, a free delivery service, online ordering facilities - my actual cost base reduced dramatically. I was £32,000 better off just by switching to Go Local. Then the added value was the actual margins on the products were a lot higher. My challenge then was to maintain my sales.
"It worked out and in 2019 coming straight out of Christmas I went into Go Local. Then in May I did [converted] my second Go Local site. In October 2020 I did [converted] the third site in Ashton. The following year, I worked with Go Local to develop The Local, which is basically a standalone booze store. We did the first one in May 2021. That's turned out to be a fantastic proposition. Even forgetting the fixed cost for delivery and franchise fees, just the standalone margins used to be 14%, we're now getting 21-22% week in week out on my first site and the second store is being renovated into a Go Local. With the first store we've had a great uplift in sales. It's very much a family atmosphere. Every three weeks we have a meeting with the board. Me and [fellow retailer] Haydn Hicks go through the promotions. They use us in a positive way in the fact that we feel super included in that brand. You couldn't ask to be more included in any sort of business development.
"We've been asking for more theatre and ambience around seasonal events. The first lot of stuff is [starting] around Halloween and the world cup.
"Because it's an employee-owned business, right from the guy who serves you at the checkout to the guy who's doing security, they've got a vested interest to make sure we're successful because that's the way they all earn good money. It's not a business that's accountable to a shareholder and you're lining someone's pockets with dividends. There's only two winners: one is the employee, and one is the retailer, and as a by-product of that our consumers are definitely winning because they're getting the best price promotions in the business.
"It's a very agile business and because it's not so big, they can turn things around quickly when it comes to decision making."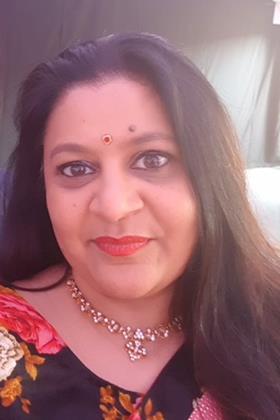 Sunita Aggarwal, Spar Hackenthorpe, Leicestershire
"Spar approached us about seven years ago. They had an excellent proposal, so we joined them because we liked their concept and their approach. They're a very family-orientated business, which is what we are - the RDM [retail development manager] we deal with is amazing, he's always there at the end of the phone. We've been supported 100%. I don't think they could support me any more than they have unless they actually came and worked in the shop! They visit regularly. If I have any queries or questions, they always point me in the right direction of someone on the team that could help me, ranging from everyday issues - accounting issues, staffing issues. They're always there for me.
"I approached them just over a year ago to say that I wanted to do something in [my husband] Raj's memory [after he passed away in April 2020 after contracting coronavirus] and together we all came up with the #DoAsRajWouldDo Campaign. It has raised £50,000 so far and after the [fundraising] golf day [on May 12], it will be even higher.
"In terms of ways to improve, I think Spar having more access to new products would be good, and with the industry moving forward so quickly with HFSS, and with electric and staff costs increasing, it would be nice to have advice on how we can run our stores more efficiently and effectively."