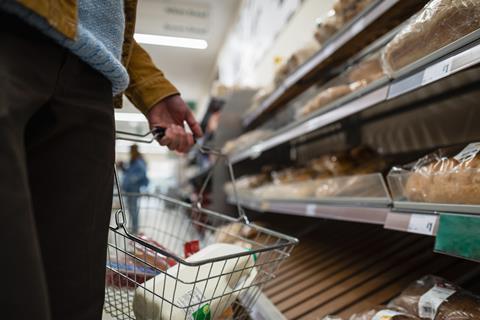 Sales in the convenience channel during April and May increased at a higher rate than the multiples as 'little and often' shopping habits returned for consumers.
In the four weeks to 21 May, NielsenIQ data showed that the convenience channel outperformed supermarkets, with a 3.7% growth in sales and the channel now accounts for 24% of all FMCG sales.
According to NielsenIQ, the increase in this channel highlights the change in consumer behaviour, as consumers spend more on the go, at work or socialising and are reverting to shopping 'little and more often'.
Total Till UK grocery sales rebounded to +0.6% over the last four weeks ending 21 May 2022, the first sign of positive growth in 2022 since the Christmas period.
NielsenIQ's UK head of retailer and business insight, Mike Watkins, said a combination of warm weather and the Bank Holiday will benefit all channels, including convenience. "The forthcoming Platinum Jubilee Bank Holiday weekend should give a welcome if short-term boost to grocery sales. While many shoppers may have been pre-buying items such as drinks and party decorations, the forecasted warm and sunny weather will provide a good trade up opportunity for fresh foods with al fresco dining top of mind for shoppers," he said. "While this helps superstores with their breadth of range, convenience stores are also likely to benefit from impulse purchasing as they always do when the sun shines."
NielsenIQ warned that shoppers are 'shopping around' for the best prices more often now as costs increase although stores may benefit from trading down of treats. "Shoppers are becoming more considered in what they buy and the current challenge for supermarkets is to improve volume growth by getting more items into the shopping basket," added Watkins. "The upside for supermarkets is that shoppers may be more inclined to dine in at home as budgets get squeezed."