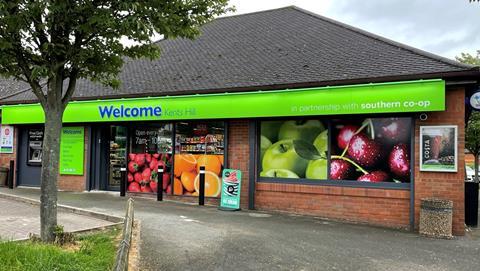 The Welcome franchise has surpassed its 60 store milestone, after opening two stores in May. There are now 61 Welcome stores across 14 counties.
The latest two stores are run by the KashGroup in Milton Keynes at Bean Hill and Kents Hill.
Kash Jaffar of KashGroup said: "I had eight stores under a different brand and was looking for a stronger franchise. My stores sales had dropped as the support wasn't there. Our biggest store suffered very heavily because of the lack of range and availability.
"To be honest, moving to Welcome is the best thing we have ever done. From opening the stores to trading, it has been the full package. It's the support. It's like a Rolls Royce package.
"There is a huge range and I am really happy that we can choose different products from the full Co-op range. Customers are seeing the wow factor. This is a franchise model that we can keep very simple, resulting in more professionalism which is really helpful. Now we can look to grow our business."
There are now 28 franchisees operating Welcome franchise stores, which are a mix of high street, forecourts and village locations. The Southern Co-op franchise has also increased the number of its field managers making sure there is more support available for its franchisees
Mike Fitton, franchise business manager for Southern Co-op, said: "Whilst Milton Keynes is further north for us, as there will be eight stores grouped in a small geographic area, we were delighted to have them on board as it means we can still support the franchisee very well without stretching ourselves thinly. Our support for our franchisees is very important to us.
"With four new roles created in the Welcome team in 2021, we look forward to bringing even more stores on board in the months ahead and showing the difference it can make to customers and franchisees."