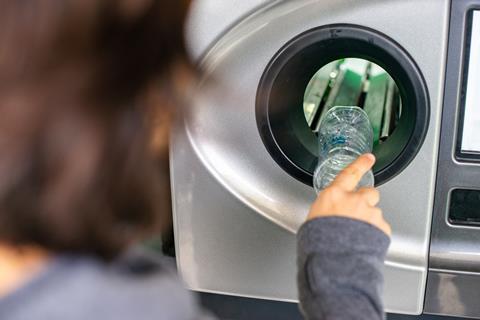 The Scottish Deposit Return Scheme (DRS) has received an investment of £9m from the Scottish National Investment Bank.
The bank's investment was key to securing an additional £9m capital from Bank of Scotland and together the investments will fund the start-up costs of the administrator for Scotland's Deposit Return Scheme, which will go live in August 2023.
The investment is part of the bank's mission to "support a just transition to net zero" and its objective to leverage private capital in its investments
Mark Munro, executive director of sustainable investment at the Scottish National Investment Bank said: "We are pleased to be able to support the roll out of the Deposit Return Scheme in Scotland by investing in Circularity Scotland. Increasing recycling rates is a vital component in Scotland's transition to net zero, one of the Bank's key missions."
Associate director at Bank of Scotland Scott Joyce said: "Addressing the sustainability challenges the country faces requires collaboration from within the financing ecosystem.
"So, we were keen to be able to work with the Scottish National Investment Bank on this funding arrangement and ensure Circularity Scotland Limited has the support needed to make a success of its recycling initiatives. We look forward to seeing the scheme go from strength to strength."
Chief executive officer at Circularity Scotland David Harris added: "We are delighted to be working with Scottish National Investment Bank and Bank of Scotland. Their investments alongside those already received from industry will support our work in providing Scotland with the most comprehensive and efficient Deposit Return Scheme in the world.
"We are committed to being a highly effective and efficient scheme administrator creating exciting employment opportunities and this funding makes that possible."
Federation of Independent Retailers national president Narinder Randhawa welcomed the investment. "This investment is a show of confidence in and support for all the work being done to deliver the anticipated increase in recycling rates from August next year.
"As responsible retailers, the Fed's members in Scotland will be on the frontline of the DRS. Unless exempted, they will form the backbone of the network of Return Points, where customers will bring their bottles and cans for the refund of the deposits."