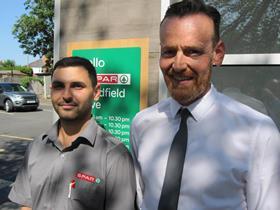 The Hunt's Spar store in Broadfield Drive, Leyland, Lancashire, has been a valuable part of the company's portfolio for many years, but the shop was felt to be lacking in kerb appeal to passing shoppers. A £300k+ refit has completely refreshed the exterior and interior, as well as adding food to go and a fresh butchery counter to make it a destination store for shoppers at any time of day. Store manager Zach Mealor (left) and area manager Jon Mattock point out some of the key features in-store.
Transformation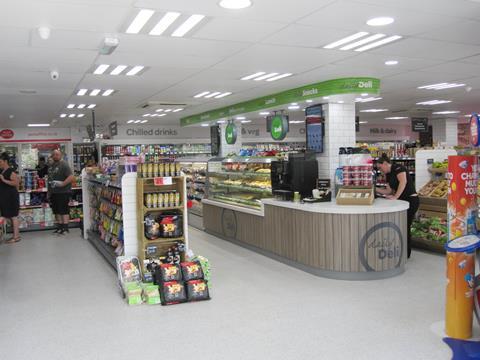 The 2,500sq ft store has been transformed inside and out with a smart new exterior and a spacious interior.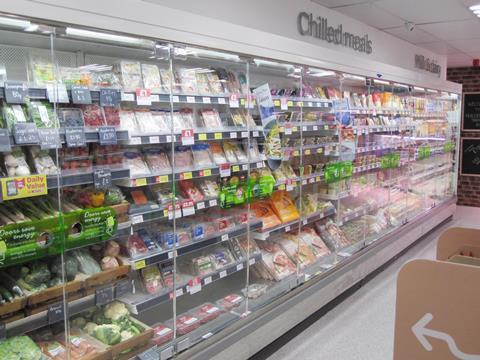 The local area is very competitive for food retail with large Tesco, Morrisons and Lidl supermarkets nearby, so the store plan aims for the right combination of breadth of range and value to increase basket spend and ensure local shoppers don't need to go elsewhere.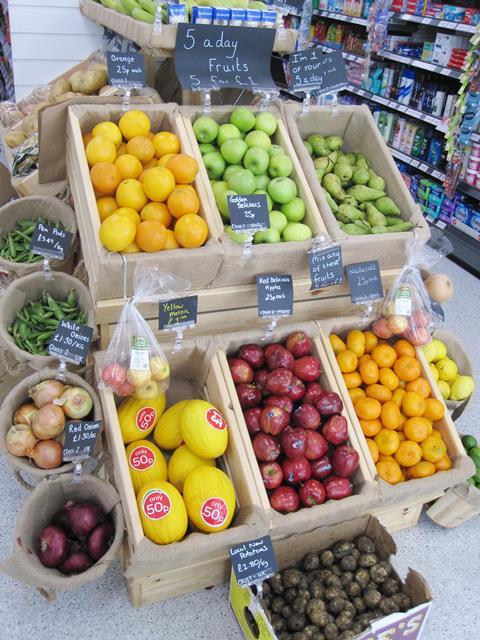 The store now sells loose fruit and veg, merchandised in this attractive display.
Food to Go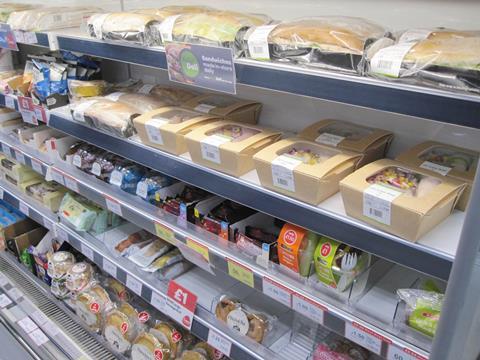 Food to go has also been introduced, under Spar's Daily Deli brand.
A wide range of rolls, baguettes and salads are prepared in store.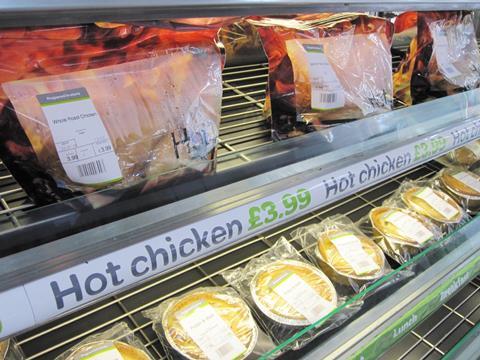 Hot food options include a variety of burgers; beef, sausage and meatball baguettes for lunchtime; and whole roast chickens for later in the day.
Beverages to go include self-service slush and bean-to-cup coffee.
Straws for the slush drinks are made from organic material instead of conventional plastic. Used coffee grounds from the machines are given away to shoppers to use as compost.
As a result of the refit and the increased requirement for labour that comes with food to go, additional staff have been taken on.
Basket building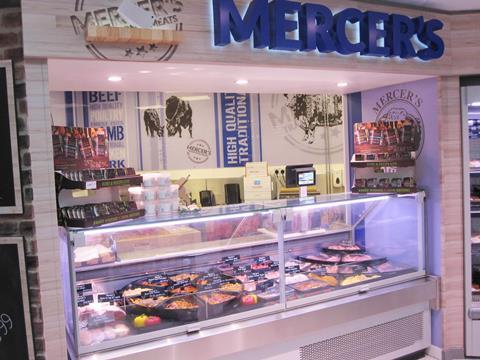 In order to provide customers with a broader offer to build basket spend, the Hunt's team worked with local butcher Mark Mercer to set up an in-store butchery.
Mercer's are based in Bamber Bridge, near to another one of Hunt's stores.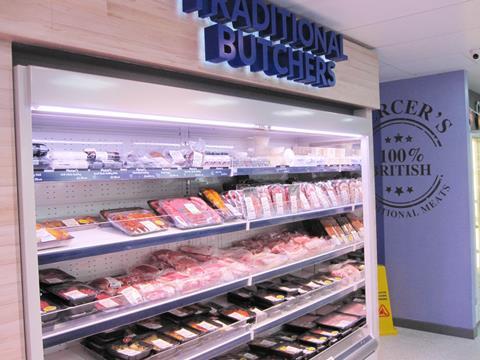 Staff at the counter can cut meat to order, offer meal and cooking advice, and provide some added theatre.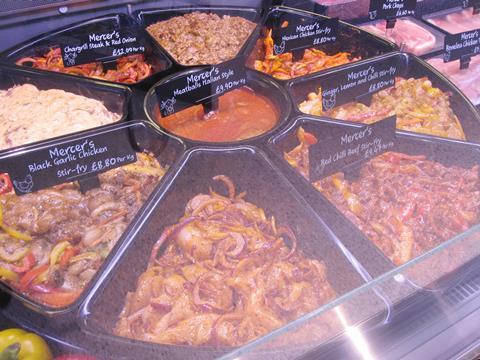 A selection of marinated meat is available at the counter, and pre-packed lines are stocked in an adjacent chiller unit.
Initially, most sales came from the pre-packed lines but the counter service is growing in popularity as shoppers get used to it.
The ambient range was also increased to provide more complementary products such as sauces and meal accompaniments.
Local service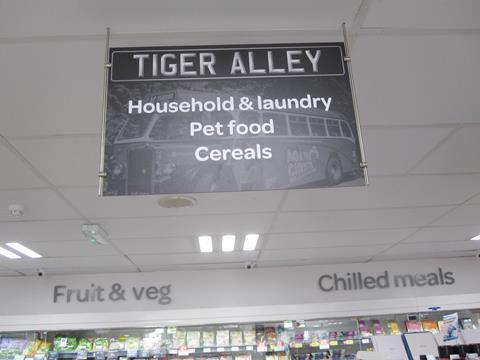 The town of Leyland has a proud history in the motor industry and this heritage is marked with nostalgic graphics and aisles named after classic vehicles.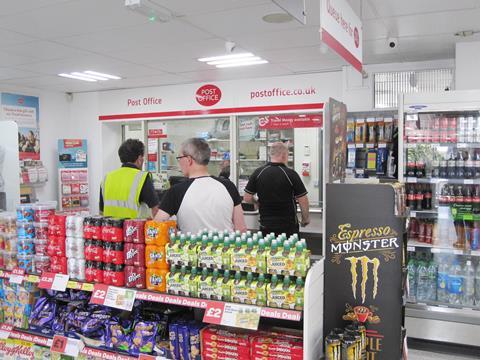 Providing local services is a key part of the offer, with a busy fortress post office in-store and a PO Local counter at the checkout.
The store benefits from a large car park next door, although many customers still prefer to pull up outside the front.
The refit has been a great success, with weekly turnover approaching £40k and sales up year on year in every department of the store, despite tracking against the exceptional summer of 2018.