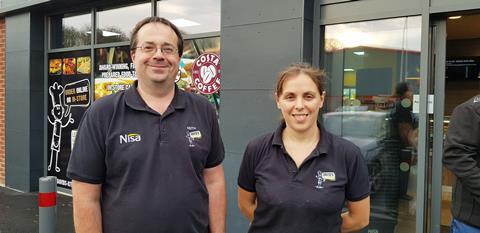 The latest David's Kitchen site opened last month in Kirkcaldy following a million pound investment. Food service remains at the heart of the brand, which already has sites in Falkirk and Glenrothes, but the latest store is the first to incorporate a full coffee shop offering alongside a c-store and deli counter. Hands-on director Diane Greenough (left) only has time for a few words in between serving customers and manning the oven, but managing director Keith Fernie (right) is on hand to talk us through the innovative development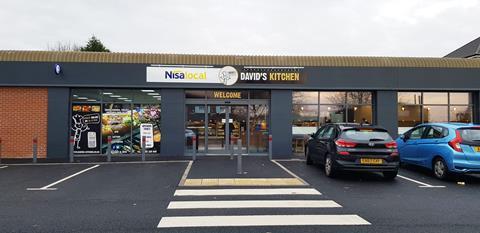 Store-made food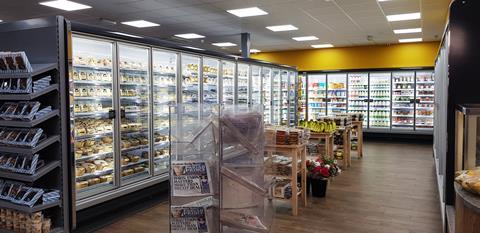 The first aisle of the 2,000sq ft store is almost solely dedicated to store-branded products. These make up a huge percentage of sales – over 50% – compared with Glenrothes and Falkirk, where they account for 25% of sales.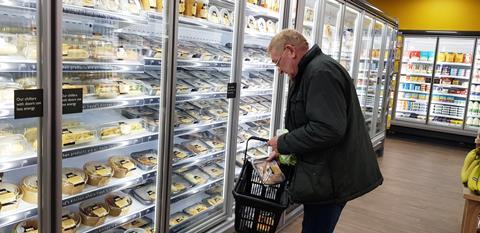 "Wraps, salads and baguettes are our mainstay in cold foods and we're also moving into pasta," claims Keith. "We constantly change our sandwich fillings – a new one is firecracker chicken."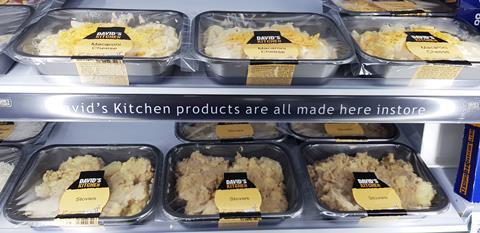 The store's bestsellers include lentil soup, macaroni and lasagne. "The ready meals are what you'd make in the house – there's no preservatives, nothing added," says Keith. "We make 60-80% margin on our store-made products. If you're relying on cigarettes and beans, you're not going to be here much longer."
Need for speed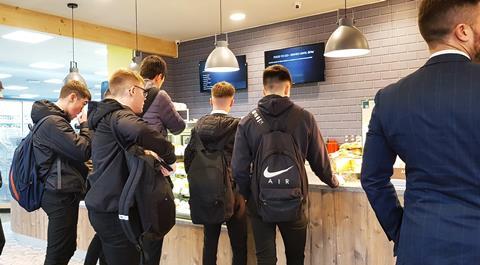 Lunchtime is busy with local school kids and workers grabbing a quick bite to eat from the deli counter, which is card-only, or the coffee shop. At other times, staff are constantly producing products for the store.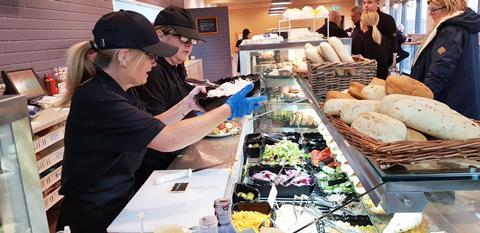 In the kitchen area there are 10 members of staff. Diane has already had to hire four additional members of staff to keep up with the workload.
"In retail you need somebody with a bit of personality who will chat to the customers," says Keith. "In food to go, you want that too, but you also need pace."
Café culture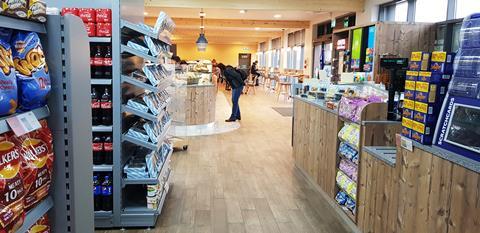 As you enter the building, the left-hand side is dedicated to retail, while the right-hand side comprises a 1,250sq ft coffee shop, which seats 50 people.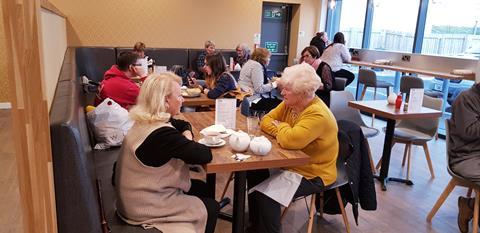 The management team wanted the café to be separate from the retail area, rather than incorporated as it is at the brand's Glenrothes store. "We're very conscious that if we put a seating area in a shop, it's a seating area in a shop – staff are going back and forth with trolleys or cages. With a coffee shop, you want to stay."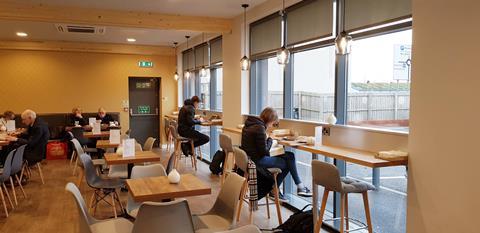 Power points for phones and laptops, attractive wooden beams, and rustic-style flooring and counter fronts are all designed to increase dwell time. "The colours, the lights, the wood effect, everything is about ambience," says Keith.
Store highlights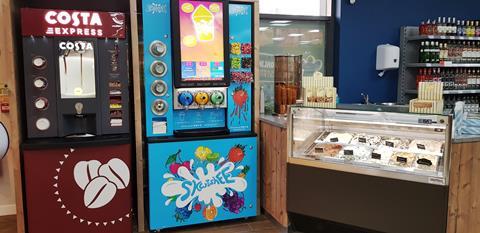 While the coffee shop serves Costa coffee, there's also a Costa Express machine in-store for those in a rush, plus a Skwishee slush unit.
Alongside the drinks machines, scoop & serve ice cream is incorporated into the retail counter area. The ice cream is made in-house by Keith's wife Claire and Diane's husband Stuart.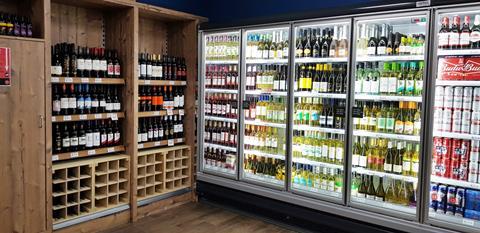 Aside from store-made products, Keith says that the shop is strong on alcohol, fresh produce, crisps and juices.
Keith keeps a close eye on the figures. "I'm very strict with margins in store," he says. "We can't afford to take low-margin products. I aim for a minimum of 30%."