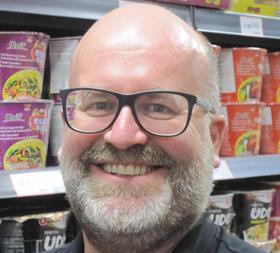 The continuing growth in sales at Paul Stone's Spar store in Princess Street, Manchester, was rewarded with the accolade of Best Independent Store at this year's Convenience Retail Awards. A winner of the Best New Store award in 2016, the 2,400sq ft site is one of three owned by Paul in very close proximity, and one of nine operated by his store group in the Manchester area as a whole. The introduction of interesting new lines has helped to keep sales on an upward path, growing by more than 14% year on year in the last quarter of 2018.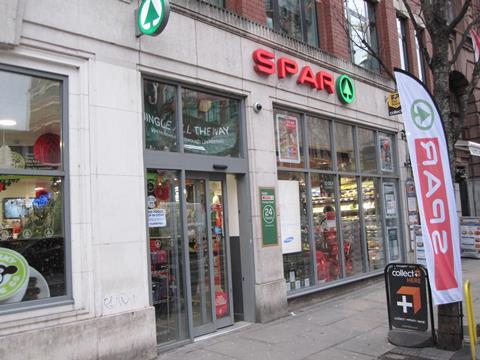 Wide appeal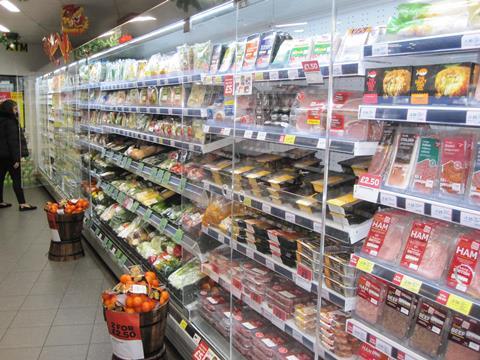 The store is planned into clear zones for fresh food, food to go, take-home shopping and the Big Night In.
It caters effectively for a broad mix of customers including local residents, builders working on the redevelopment of central Manchester and a large student population from Manchester Met living and studying nearby.
To meet the needs of this latter group, the store also offers a range of non-food items such as cutlery, coat hangers, padlocks, cups and electronic chargers and connectors.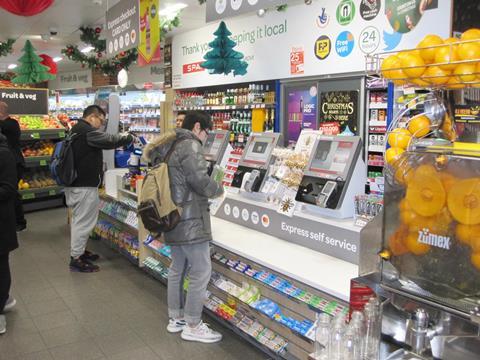 Self-checkout tills are particularly popular with students. At first, Paul thought he was taking a financial risk by installing them, but now more than 40% of shop sales go through the self-service stations.
Points of difference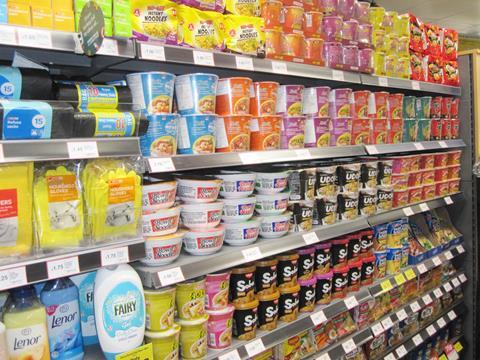 The introduction of a specialist Chinese grocery range, supplied by Wing Yip, has boosted turnover further in the past year. The range includes fresh and frozen lines as well as soft drinks, noodle pots and bagged snacks.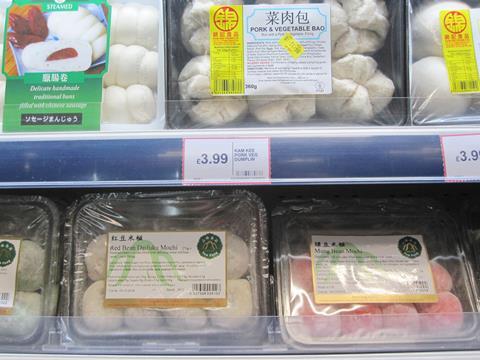 Despite being in the city centre, the store does not neglect its community responsibilities. Collections at till points have raised more than £30,000 for Kidscan, a local children's cancer charity, and unsold food, toys and Easter eggs are donated to a mission in the east of the city.
Food to go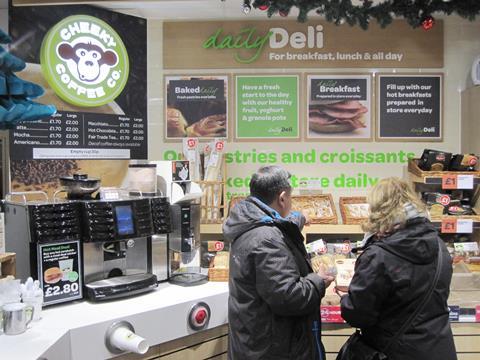 Hot and cold food to go is available under Spar's Daily Deli format and Paul's own coffee brand, Cheeky Coffee. Hot food and drink sales exceed £5,000 per week.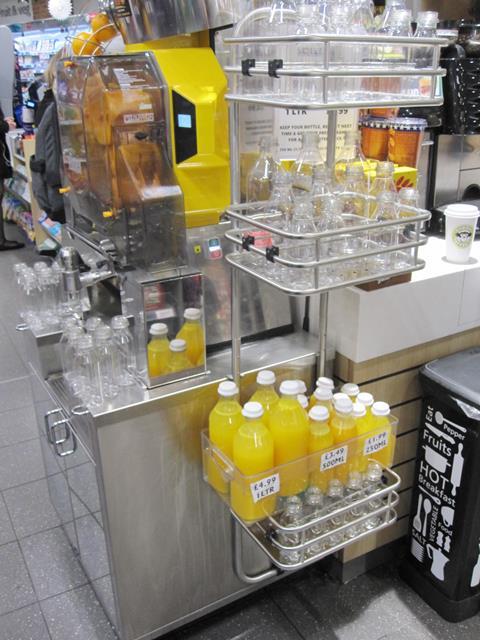 The latest addition to the department is this fresh orange juice squeezer from OJ Fresh, currently generating sales of more than £700 per week. Juice is sold in 250ml, 500ml and 1ltr sizes, and discounts are available to customers who re-use the bottles on their next visit.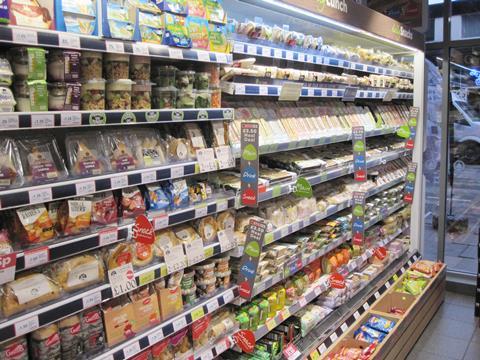 Meal deals are available across the hot and cold food-to-go offering, and a loyalty card scheme runs on Cheeky Coffee giving regulars the eighth cup free.
Free wi-fi and charging points are supplied for customers who choose to linger in the in-store seating area.
Big events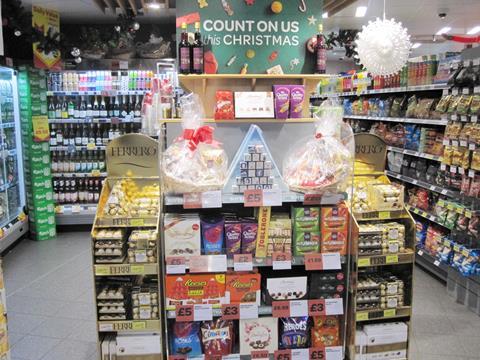 Paul's philosophy is to use every inch of the store, every hour of the day, and make the most of every event, whether they are seasonal sales opportunities or local events such as Manchester Pride.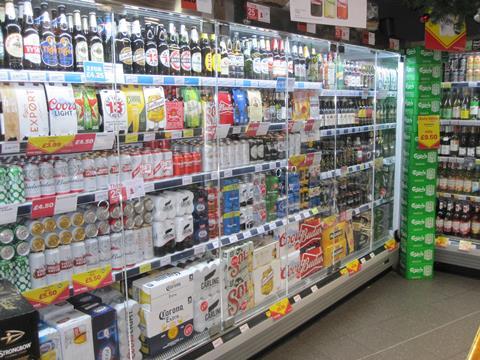 The store is open 24 hours a day, although a licensing agreement means that the off-licence zone is closed off after midnight.
Compared with some of Paul's other city-centre stores, Princess Street has lower alcohol sales but higher sales of fresh food and food to go, reflecting its varied customer base.
About 90 lines from the store's alcohol, soft drinks and snacks range are available for delivery with Uber Eats, under the Booze Brothers name.