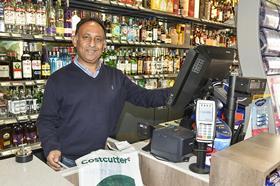 Anil Patel opted to switch his South East London-store from Spar fascia to Costcutter in January 2019 due to the latter's tie-up with the Co-op Group. He subsequently invested in a seven-month refit, which involved doubling the store size to 2,700sq ft and expanding the chilled and alcohol offer available. As a result, weekly sales are up about 70% year on year to £44,000 and rising, with chilled and alcohol up approximately four-fold. Anil says the impact of the Co-op range has been "phenomenal".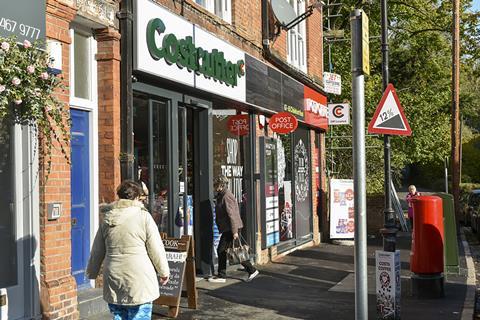 Fresh and chilled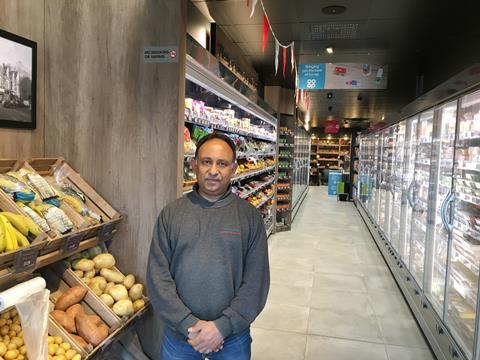 The store was redesigned using insights from Costcutter's Shopper First programme.
The expanded chilled range is a major point of difference, Anil says. Before the refit there was just seven metres of dairy and fruit and veg combined. "Now we've got eight to nine metres of fruit and veg alone, and about 20 metres of dairy and chilled," he points out.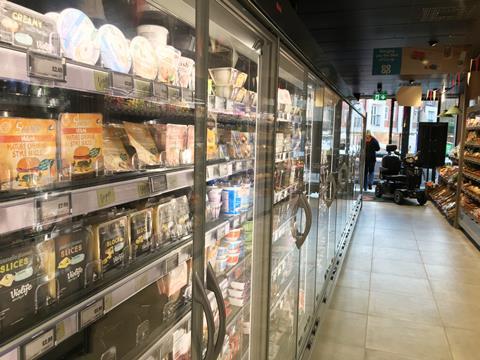 Chilled turnover has gone up from £2,500 to £9,000 per week, while fruit and veg sales have risen from about £500 per week to about £2,500.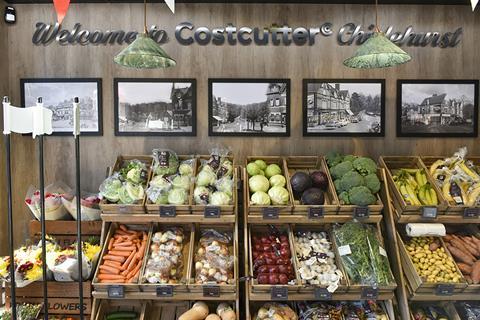 A local greengrocer provides the loose fruit and veg, complementing the Co-op packaged lines.
Fish is also doing extremely well, as is a comprehensive chilled vegan and free-from range, Anil adds.
Co-op brand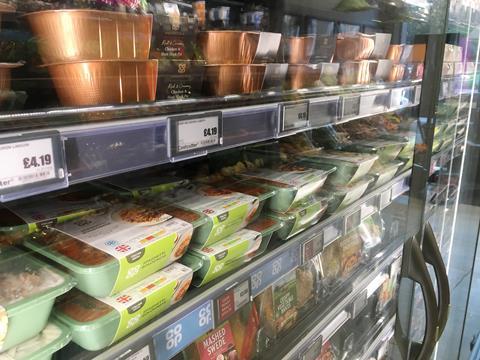 Anil says the impact of the Co-op range of more than 1,400 products has been "phenomenal".
He adds: "Customers think this is a Co-op, but better because it's got more of a personal touch. We;ve attracted new customers from Sainsbury's who don't shop there anymore!"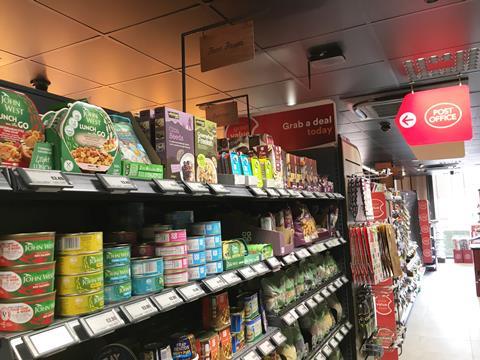 Popular Co-op-branded lines include ready meals and pizzas, ambient grocery and the new vegan Gro range.
The availability of Co-op products is promoted prominently within and outside the store.
Off licence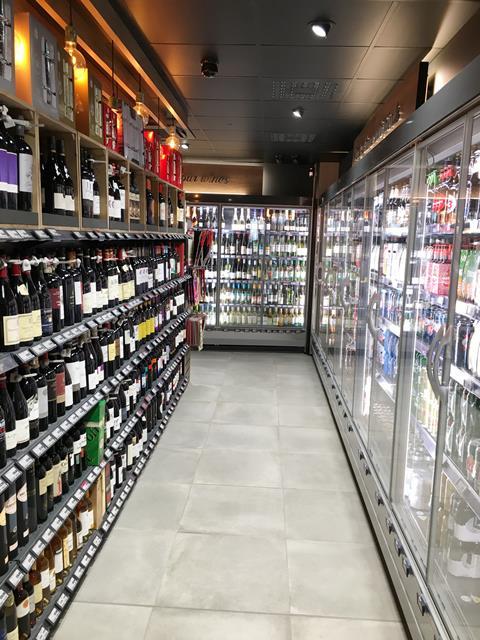 Alongside fresh, alcohol is the other main focus of the Costcutter store.
The off licence area now accounts for nearly 20% of the shop floor, and sales have grown by about 250% since the refit.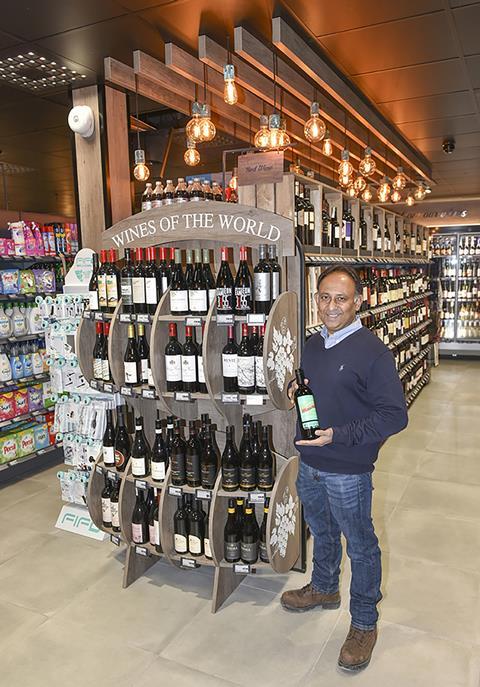 Anil used to own a wine shop down the road, so he brought the range and customers with him to the relaunched store.
Craft beers "really sell", while sales of big beer brands are stable.
Premium wines are displayed in tasteful wooden shelving beneath attractive lighting.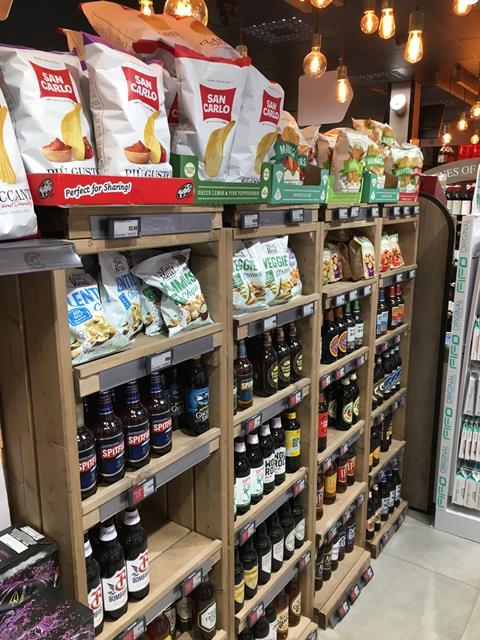 The selection of craft beers and premium wines are regularly updated to keep the offer interesting.
The alcohol focus was one of the insights gleaned from Costcutter's Shopper First programme.
On trend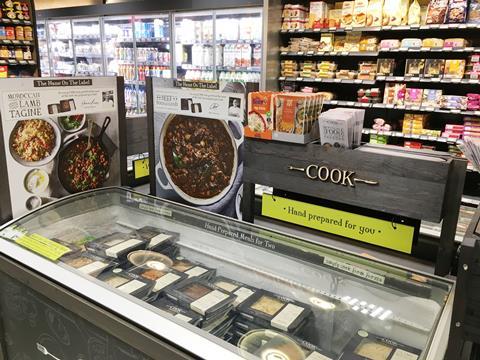 Cook freezers. located near the bakery at the back, are also popular with customers, and have enabled Anil to "drastically" cut back on his frozen range.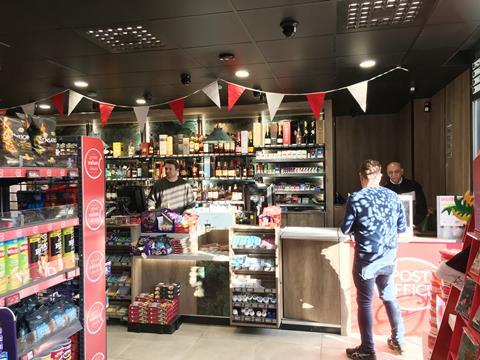 A new vape range has been introduced alongside premium spirits behind the counter, but he has not gone "too big" on the sector.
Vegan products are selling really well across all categories, Anil reports.
The relaunched store has attracted a number of new customers, which has delighted Anil. "Some of them don't have to go to the nearby Sainsbury's supermarket any more because they can do their weekly shop here," he adds.