With the recent Covid-19 pandemic highlighting the importance of local convenience stores at the heart of their communities, competition in the sector has ramped up. Here, Nisa shows how a Fresh Thinking approach can benefit its partners and help maximise their performance.
Retail expertise and thought leadership to improve the customer experience are vital to a convenience store's performance – and these elements need to continually evolve as both the market and consumer demands change.
Analysing the market to gain category insights and understand future trends is important to improving the marketing mix, while listening to feedback from customers is vital to ensuring individual local needs are also met. These can then lead convenience retailers to truly understand their customers and marketplace, allowing them to evolve and innovate their stores formats and in-store solutions.
A strong franchise partnership, with dedicated support, can also help independent retailers to thrive and deliver an optimum product selection and service to their end-consumers.
All of these elements drove the thinking behind Nisa's move, at the start of this year, to evolve its Fresh Thinking proposition, first introduced in 2021, giving a modern new look and marketing offer to its partners.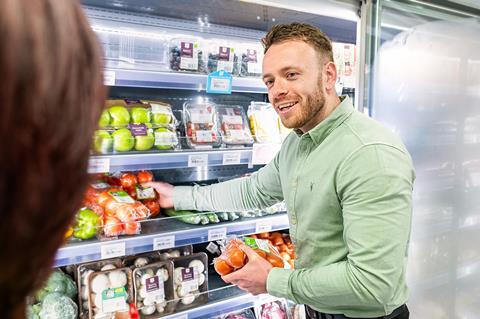 The new design system is distinctly Nisa, but with a fresh and new feel, resulting from the company listening to its partner feedback, it says.
A greater focus has been put on meals and planned shopper missions, while dialling up value where it matters, as well as helping partners emphasise the breadth of their range in an 'easy to navigate' and modern way, to attract a new generation of shoppers, notes the company.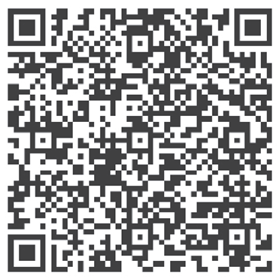 Nisa's Fresh Thinking proposition has already helped Tom Highland, owner of Highland Group, double the turnover of his store. Scan the QR code (right) to see Tom's story.
Superior support
Nisa remains focused on strengthening its partner proposition, to deliver the very best the market has to offer and ensure it is wholesale partner of choice.
Partners can depend on award-winning support from a strong, industry-leading field team including retailer development managers, regional retail managers and fresh food development managers, to ensure retailers continue to push their business forward.
And introduced just last year, Nisa's specialist induction team helps retailers to have a seamless transition and recognise the true potential of their store from the moment they join us by providing tailored support for the first 90 days.
As well as this, partners have access to an extensive product range comprising more than 13,000 SKUs and around 2,500 Co-op own brand products.
The roll out of Co-op own brand has continued to be a key USP for Nisa partners and has included Co-op's innovative plant-based GRO range and the Honest Value range, further helping retailers to provide their customers products to suit all types of lifestyles and budgets.
More recently, in response to the growing demand from shoppers for everyday products at increasingly competitive prices, Co-op Honest Value has now been extended to all Nisa partners.
The promotional alignment with Co-op has also given retailers access to sector-leading deals, with routine periodic promotions including Fresh 3, the popular £5 freezer filler deals, Meal for Tonight, and more. And at a time when value is more important than ever to shoppers, strong promotions are key to the Nisa offer.
Retail options
With Nisa, retailers have the option to operate under a symbol fascia; Nisa Local, Nisa Express or Nisa Extra, or dual branded, whereby a Nisa partner can maintain their own local identity while also benefiting from the strength of the Nisa brand. Alternatively, a retailer can choose to trade under their own independent fascia.
Meanwhile, Nisa's future-fit Express design provides a dedicated fascia option and store format for smaller convenience and forecourt sites of up to 1,000sq ft, and the latest technology and contemporary design.
E-commerce
Recognising e-commerce as one of the biggest new trends in convenience, Nisa has formed partnerships and agreed preferential terms with four key delivery partners to cater for this growing market and support retailers in reaching a larger range of customers: Snappy Shopper, Jisp, Uber Eats and Deliveroo.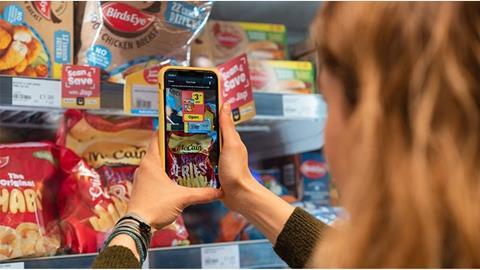 Nisa also recently implemented a national roll-out of Jisp's revolutionary Augmented Reality (AR) vouchering system, Scan & Save to partners following a highly successful pilot.
Delivering an impressive scan and redemption rate on Scan & Save branded AR vouchers, the initiative provides a superb solution for retailers looking to deliver high-end technology that is often only accessible at larger supermarket chains.
Finally, built on simplicity and fairness, Nisa's market-leading rebate model Fresh Rewards gives independent retailers the opportunity to unlock up to 5.5.% rebate with additional benefits available for those embracing Co-op own brand products and those with a Nisa fascia store. Retailers can see how much rebate they could earn by visiting nisalocally.co.uk/fresh-rewards/.
To find out more about all of this and the many other ways Nisa could help your business flourish in 2022, click here or contact its development team on 0800 542 7490.